Alabama Gov. Robert Bentley said the state's new incentives are being used to woo prospective companies to the state and are attracting interest from new projects.
Addressing members of the Economic Development Association of Alabama (EDAA) at their annual summer conference on Monday, Bentley thanked them for their help in helping pass three of five bills in this year's legislative sessions.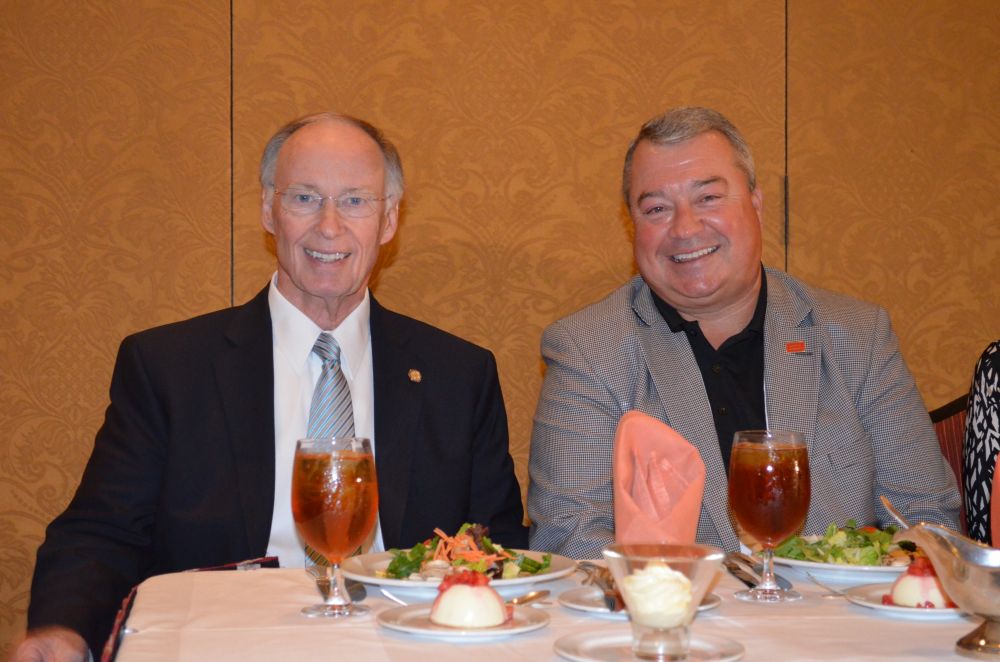 The new incentives allow companies to recoup taxes from payrolls and materials as they add jobs and build or expand. The pay-as-you-go incentives are not only preferable to the state – which has had to take on debt in the past to pay for incentives – but companies also see them as better for their business than the former tax credits.
"Creating jobs always should be our number one goal," Bentley told economic developers from across the state. "In any polling you see related to Alabama, 'economy' is No. 1."
In an interview after his address, Bentley said the new incentives are already being used with some projects, and prospective companies are being enticed with the new incentives.
"The new incentives package, that is really being received well. (The incentives) are great," Bentley said. "I'm so proud of EDAA and the people who worked on that – our economic developers, Greg Canfield and the Department of Commerce – and then the Legislature for passing the three main parts of it and I signed into the law."
Asked if the state is seeing increased activity in the state as a result of the new incentives package, Bentley was quick to respond.
"We sure are," he said. "It really is working well."
Bentley also praised the teamwork approach to economic development in Alabama.
"I really enjoy visiting with EDAA, which is the economic team of the state," Bentley said. "These are local people all over the state of Alabama. They do a fantastic job for their areas. Economic development is a team effort from locals as well as the state."
Gov. Bentley sat down for a one-on-one interview with Mike Tomberlin back in May talking about incentives and other issues affecting our state.