The site outlined in red across from Kamtek's existing Valley East Industrial Park campus is where the new $80 million aluminum casting plant will be built. (Google Earth)
Kamtek International officials said today the company's Birmingham expansion plans will total $530 million in capital investment and add 354 jobs by 2019.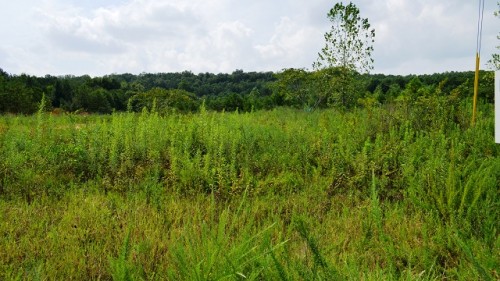 The automotive supplier won Birmingham City Council approval this morning to purchase 78 acres in Valley East Industrial Park where it plans to build an $80 million, 148,000-square-foot high-pressure aluminum casting plant, creating an initial 120 jobs.
That plant is set to be completed by July 1, 2016, in time to start producing parts by the end of that year. The project could grow to 400,000 square feet by 2025, Kamtek officials said.
The subsidiary of Canadian-based automotive supplier Magna Ltd. has operated and expanded its stamping and assembly operations in the industrial park multiple times since locating there as the former Ogihara in 1997 to supply Mercedes-Benz in Vance. Magna purchased Ogihara in 2008.
Since the purchase, Kamtek has invested $473 million in Valley East Industrial Park, including the purchase of the vacant Del Monte warehouse and its 36 acres three years ago. Employment at the facilities has bloomed from 293 employees at the time of the Ogihara purchase to 922 today.
But officials said today more expansions are coming to the existing facilities. The investment eventually could top $530 million and create 354 jobs.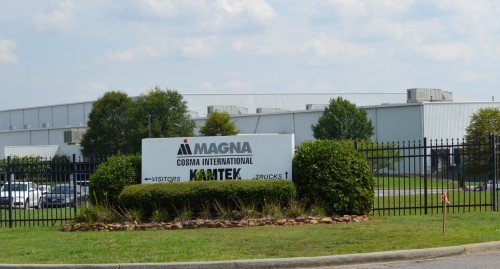 Magna/Kamtek is one of the largest automotive suppliers in the world and it manufactures and supplies exterior and structural welded assemblies from its Birmingham facility to Mercedes-Benz U.S. International in Vance and several other automakers in the state and the Southeast.
The Alabama Department of Commerce, the City of Birmingham Mayor's Office of Economic Development, the Jefferson County Commission, Jefferson County Economic and Industrial Development Authority, the Birmingham Business Alliance and Alabama Power worked closely with Kamtek to finalize expansion plans.
Kamtek has said it intends to use AIDT, the state's workforce development entity, to prepare new hires to work at the plant.
"The expansion of Kamtek is yet another sign that the Birmingham region is a great place for advanced manufacturing facilities to locate and grow," said Alabama Power CEO Mark Crosswhite, chairman of the board of the BBA. "Our city and our region are drawing companies from across the globe because of our superior workforce, excellent infrastructure, competitive costs, quality of life, and the outstanding level of support and cooperation we offer to business and industry."
Kamtek said it hopes to start construction within the next few weeks in order to complete the new plant next summer.