Can't Miss Alabama salutes the armed forces this Veterans Day weekend!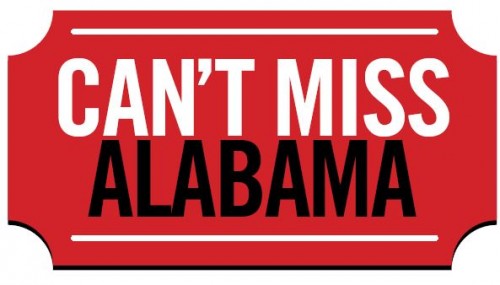 Salute to the Armed Forces
The Alabama Symphony Orchestra will present a special Salute to the Armed Forces at Samford University's Wright Center Nov. 13. Veterans will be entertained with patriotic music and imagery. Follow the event on Facebook for more information.
Battleship 12K
Battleship 12K (7.45 miles) will honor military veterans Nov. 15 in Mobile with a patriotic run beginning on the Eastern Shore. Click here for registration.
Here's a look at other events happening around Alabama.
The Diary of Anne Frank
The John Carroll Theatre will feature The Diary of Anne Frank Nov. 13-16. To learn more about the performance and for ticket information, follow this link.
George Benson
Grammy award-winning singer George Benson will perform at the Alys Robinson Stephens Performing Arts Center Nov. 13. Benson's hits include "On Broadway" and "Give Me the Night." To find out more about this performance, click here.
Frank Brown International Songwriters' Festival
The late Frank Brown's 30th birthday celebration is underway through Nov. 15. in Orange Beach. The Frank Brown International Songwriters' Festival will showcase more than 200 songwriters worldwide. Brown was often featured on the Paul Harvey radio show. For more information about this family-friendly festival, please visit their website or follow them on Facebook.
Homestead Hollow Arts and Crafts Festival
Springville's Homestead Hollow festival is Nov. 13-15. You will see demonstrations on blacksmithing, wood stove cooking, quilting and other activities that show what it was like to be a pioneer and early settler. The festival includes a variety of entertainment, food and music. Get the complete schedule of events here.
2015 Fall Art Show
The Prattauga Art Guild and the city of Prattville present the 2015 Fall Art Show through Nov. 13. The show will feature paintings, drawings, sculptures and more by local artists. To learn more, follow them on Facebook.
Fall into Folklife
The Alabama Folklife Association will host a symposium and expo in various venues in Birmingham Nov. 12-14. This three-day event will showcase Alabama's musical cultural heritage with entertainment by folklorists, performers and artists. Check Alabama Folklife for the full schedule.