Above: Alabama Power Appliance Sales offers more than large appliances.
Shoppers can avoid the Black Friday crowds at the mall this year and might be pleasantly surprised at the variety of merchandise found at Alabama Power's 87 appliance stores statewide.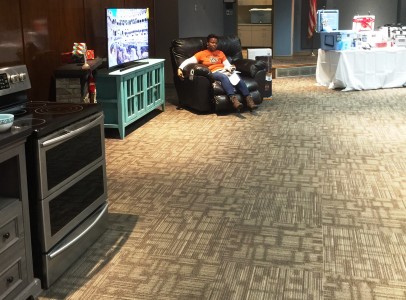 Along with its standard lineup of appliances and electronics, customers will find that Alabama Power has added many of the most popular items on their family's wish list this season. Alabama Power Appliance Sales also makes shopping easy and convenient by allowing customers to add the cost of merchandise to their monthly power bill.
"We want to make our customers happy and help them find the popular things they want, not just the things they need," said Katy Holley, Merchandise Operations market specialist. "We want to grow our relationship with our customers and keep them coming back by giving them unique offerings they may not expect to find in our stores."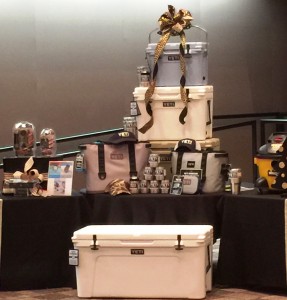 For instance, Alabama Power Appliance Sales now carries the entire lineup of Yeti products, including hard-and soft-sided coolers, Rambler cups and colsters, hats, visors and bottle openers.
"We have not traditionally carried Yeti merchandise, but our customers and employees were asking for it. Now our Yeti products are flying off the shelves," said Holley, adding that Alabama Power Appliance Sales is the largest independent Yeti dealer in the state.
The new smart ultra high-definition (HD) 4K televisions are also hot items for sale this year, Holley said. These televisions are known for providing the clearest, most real-life picture, making viewers feel like they are in the center of the action. Customers can choose from 48-inch, 55-inch and 65-inch screens.
Alabama Power Appliance Sales is offering for the first time Dyson vacuum cleaners. With their unique ball-core technology, these vacuum cleaners provide increased suction and stability, and can remove dirt and grime from floors, carpets and even curtains.
Infrared heaters, made by DuraFlame and EdenPure, are also new products. These heaters are among the safest on the market because they keep rooms warm while remaining cool to the touch.
For those customers who truly want a relaxing experience, Alabama Power is selling electric-powered recliners, loveseats and couches – many of which are equipped with lighted cupholders, built-in massage and heat.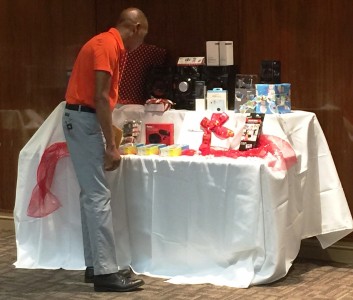 Other popular items include quartz fireplaces, outdoor wood-burning fire pits, kitchen islands and TV stands. Additionally, customers can buy favorite electronics, such as Beat headphones, Blu cellphones, and Apple MacBook Air, Dell and Asus notebooks.
Alabama Power Appliance Sales offers low interest rates and competitive prices. Customers can take advantage of convenient payment options, such as no interest for 12 months and 60 months financing with approved credit. Extended service agreements are also available for purchase. That gives customers easy access to the company's highly trained service technicians when their appliances are in need of repair.
"In Appliance Sales, we want to be more than just a utility bill to our customers. We believe we provide that emotional touch," said Merchandise Sales Manager Kevin Grice. "We can give our customers the brands they are looking for at competitive prices, and they can get those products with easy financing options."
Grice added that in small rural communities, Alabama Power's appliance stores become like a friend or neighbor.
"We're right there with the products people want. They don't have to drive 60 or 70 miles to find a large appliance dealer."
Click here (https://employeeappliancecenter.uberflip.com/i/602667-november-news-center-coupon) to receive a coupon for an additional 25 percent off regularly priced items until Dec. 31. Print the coupon and bring it to your local store to redeem the discount.
For more information, visit www.AlabamaPowerApplianceCenter.com.