Grammy Award-winning composer Henry Panion says his appointment to the Alabama State Council on the Arts comes at an important time.
As the nation's public schools transition between the now defunct No Child Left Behind and its successor, the Every Student Succeeds Act (ESSA), much of the focus is on how music and the arts can enhance education. The ESSA is widely hailed by arts proponents for putting arts on a footing more equal with other subjects in a "well-rounded education."
[Video by Audiostate 55/2015 Woodlawn Music Tech Summer Camp]
The act states: "The term well-rounded education means courses, activities and programming in subjects such as English, reading or language arts, writing, science, technology, engineering, mathematics, foreign languages, civics and government, economics, arts, history, geography, computer science, music, career and technical education, health, physical education, and any other subject, as determined by the state or local educational agency, with the purpose of providing all students access to an enriched curriculum and educational experience."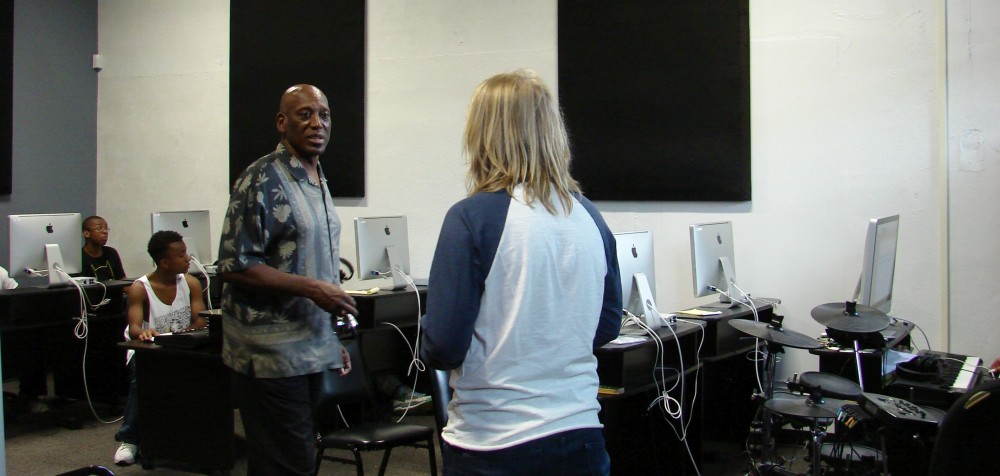 Panion, whose appointment to the state arts council was announced in early December by Gov. Robert Bentley, expects that his new role will give him even greater access to lawmakers to emphasize his message about the need to support the arts in education.
All of that figures in well with Panion's passion: educating young people about the arts, particularly music, and the connections between the arts, technology, math and science. Panion, who teaches multimedia production, orchestration and arranging, and serves as the director of the Music Technology program at UAB's Department of Music, also served on a panel for the National Science Foundation connecting the arts to the scientific disciplines. For several years. Panion has reached out to make those same connections for young people who he has encouraged to go into careers in music.
"Just think about all the talent that's out there that never gets the opportunity to have their talent exposed," Panion said. "Or they get exposed to other students and musicians who are talented and who have skills. That's what I want to do, is to find an opportunity to bring out that talent that's already there in a lot of the students."
Panion has conducted and arranged for Stevie Wonder and led notable orchestras, including the Royal Philharmonic, Bolshoi Theatre Orchestra and the Orchestre de Paris. He also has worked with the Winans, Aretha Franklin, Chaka Khan, the Lionel Hampton Orchestra and the Blind Boys of Alabama. Panion has won two Grammy Awards and two Dove Awards, among his many accolades.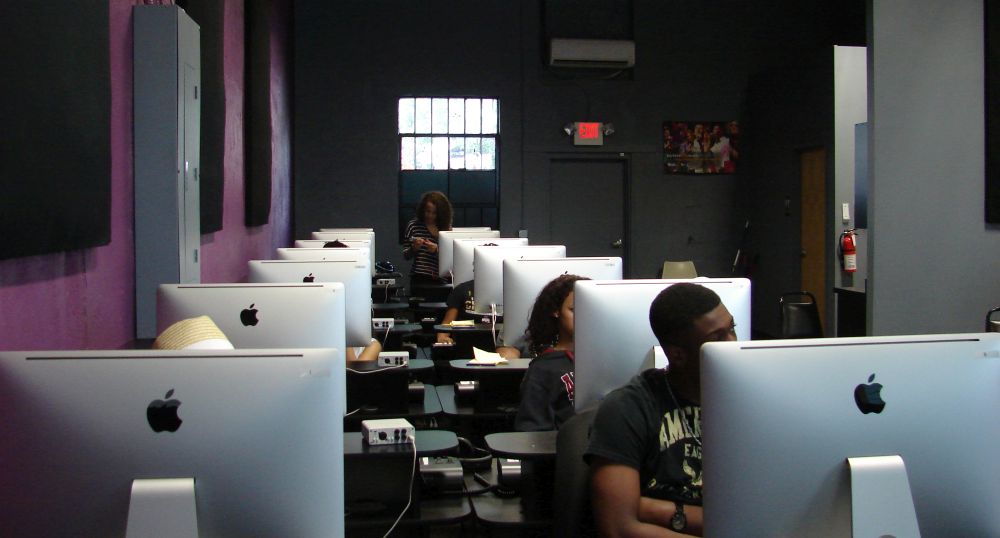 His own experience as a young musician drives his work to give back to students at UAB, Woodlawn High and through his own music technology academy program.
"I was exposed to a lot of different types of music," Panion said. "I always felt that music for me was an escape. I loved everything from R&B to gospel to Rodgers and Hammerstein to Lawrence Welk. At a young age, that's what it's really all about. It's about exposure. Not necessarily feeling that anything was better than anything else but having an opportunity to select and choose myself."
Panion said the UAB program recognizes that to recruit young people to go into the industry, they need to have a similar type exposure at a young age, as well as a strong technological background.
"That latter part is challenging. Where do they get that?" he said. "All they may know is 'I've heard the word producer. I understand a few names that are associated with it and stars. How do I become a producer? How do I become the next Jay Z or the next Quincy Jones' — or you name it – your favorite producer. And there was no place they could get that at a young age."
That's why Panion established what he calls "pre-college music academies, music tech academies."
"I have done them as far as the American University in Cairo, Egypt, all the way through to the University of Hawaii and many, many places in between," he said.
[Video by Audiostate 55/2015 Woodlawn Music Tech Summer Camp]
Although Panion began his tech academies at UAB, he has since moved the operation to his own Woodlawn-based studio, Audiostate 55. "Having my own studio has provided me an opportunity to kind of do this on a regular basis throughout the year and in the summer at Audiostate," Panion said. "And so over the last three years we've had more than 600 kids to come through our music tech academies here at Audiostate. They come from a wide variety of places. We're in Woodlawn and our emphasis is on the Woodlawn schools and the schools that feed into Woodlawn High School. But we'll have kids come in from as far as Maryland."
Some kids want to be in front of the microphone but many prefer learning to work behind the scenes, Panion said, adding that "there may be more sustainable careers and even more money behind the mike than being that star in front of the mike."
The camp comprises five week-long sessions, with kids being taught from 9 a.m. to 4 p.m. every day. "By the time they leave the camp they have written songs, they have produced a music video," Panion said. "They get a chance to kind of engineer and play on it. Write their own songs. So it's a really powerfully packed week."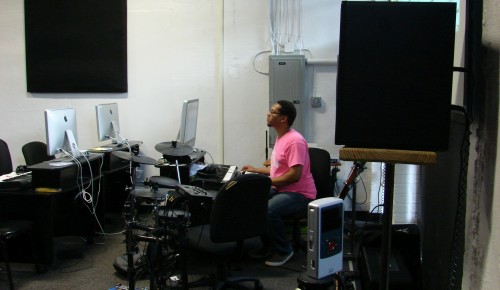 The program is connected to both UAB and the prestigious Berklee College of Music in Boston. "Our affiliation with Berklee is unique," Panion said. "Berklee has a program they call the Berklee City Music Network and the goal is to seek out like-minded institutions with an emphasis on contemporary training and those that are really planted in communities like ours here in Woodlawn."
Panion said Berklee's PULSE program (Pre-University Learning System Experience) is "right in line with what my goals were. So we've been partnering with them for now (more than) two years and it gives us an opportunity to really, really work very closely with Berklee."
The relationship has paid off for Panion's students. Some have gotten the opportunity to attend Berklee.
"One last year received a $150,000 scholarship," he said. "And they had to be in our program just even to qualify for that scholarship at Berklee."
Panion's term on the arts council begins Jan. 1, 2016, and will expire Dec. 31, 2021.