Hiring at Airbus' U.S. manufacturing facility in Mobile will continue steadily through 2016, but job seekers should notice marked changes in the requirements for the advertised positions and the regularity of the postings.
"We have a recruitment plan that goes through the entire ramp-up of the facility," said Jennifer Ogle, human resources director for Airbus' Mobile facility.
The recent surge in job postings for the $600 million A320 final assembly line, however, which saw more than a dozen different employment opportunities made public during the first three weeks of January, will not be the norm moving forward.
"There is a push on some additional positions to be filled in the first half of 2016, but it won't be the numbers you saw in 2014 and 2015," Ogle said. "What you will see is a continued ramp-up to support our production requirements throughout the next few years."
Airbus' U.S. manufacturing facility began production with its September inauguration at Mobile Aeroplex at Brookley and joins global operations in Toulouse, France; Hamburg, Germany; and Tianjin, China.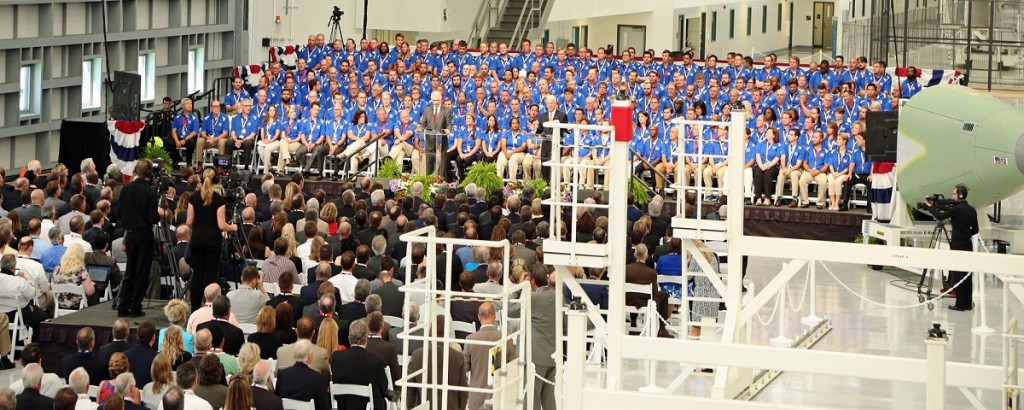 The employment figure most often associated with the long-range ramp-up is 1,000, but Ogle said that number includes direct Airbus hires needed to reach projected annual production of 40 to 50 aircraft by 2018, as well as indirect positions filled by suppliers within the 116-acre Airbus footprint at Brookley.
To date, those employers include MAAS' paint shop; Honeywell, which operates and maintains the powerhouse facility; and logistics supplier DB Schenker.
Kristi Tucker, spokeswoman for Airbus Americas Inc., could not confirm how many of the 1,000 positions will be Airbus hires because that information is proprietary.
She confirmed, however, that current job postings will add to more than 300 direct hires to date, 31 percent of them military veterans, 16 percent of whom are female and less than 10 percent of whom hail from outside Alabama.
Ogle said the facility will reach a "key milestone" in 2017, when the majority of the expats return to their homes in Europe, leaving their slots to be filled locally.
"You'll see an uptick in 2017, which drives the ongoing nature of recruitment for this project, and that's going to continue until the ramp-up in 2018 … At that point in time we will be looking at our (production) rate, and determining our steady state," Ogle said.
New positions, new requirements
The first of the Mobile-assembled narrow-body planes is slated for delivery to Jet Blue in the second quarter this year, and another five aircraft bound for American Airlines are in varying stages of assembly at Brookley.
To meet demand, the following positions are being advertised: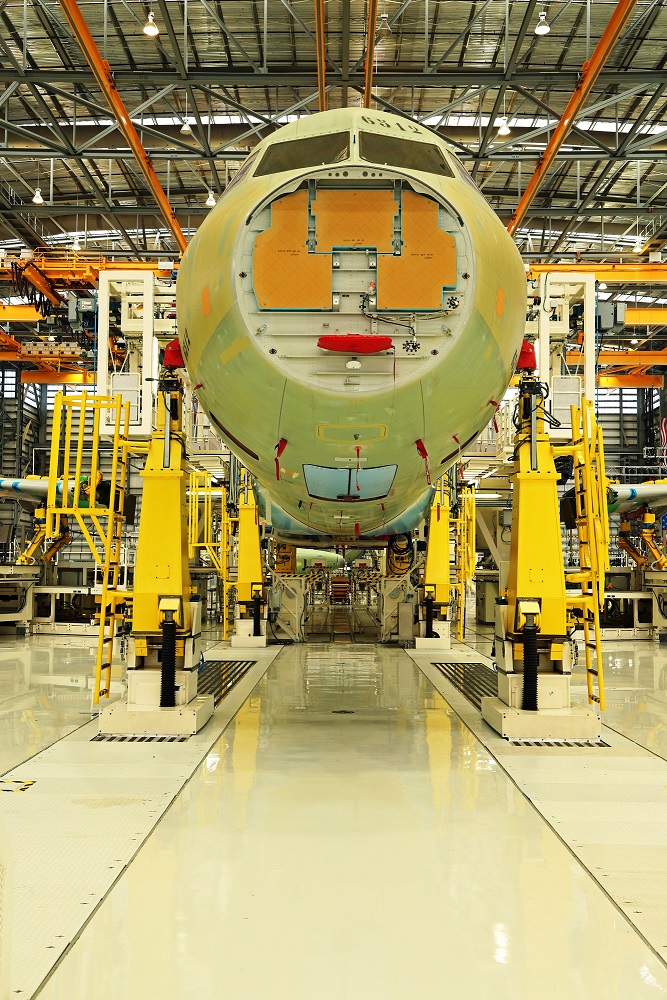 Tool shop attendant
Quality inspector – structure
Quality inspector – flightline
Corrosion protector
Final assembly line customer manager
Facilities specialist – industrial systems manager
Facilities specialist – infrastructure coordinator
Customs specialist
Aircraft conformity manager
Quality conformance specialist
Aircraft mechanics – structure installation
Aircraft mechanics – aircraft cabin interior installation
Aircraft mechanics – aircraft electrical installation.
Salary information was not immediately available, but complete job descriptions and additional requirements are available here.
Although some of the positions being advertised for the Mobile facility might sound familiar, Ogle cautioned potential applicants to read the job descriptions carefully because eligibility requirements in some instances have been altered.
"We track the progress of our hires very closely, and on the whole we've been very, very pleased with the skill level we've been able to attract. Because we targeted more experienced applicants in the first wave, though, we're able to start asking for less experience because now those initial hires can help train the new hires," she said.
Ogle said the less-stringent requirements should reveal a broader applicant pool, but she does not expect response to be as strong to each posting as it was during the first wave.
"We got more than 3,000 applicants for the first three production jobs we advertised, and we've probably seen between 7,000 and 10,000 applicants overall. I don't know that we're going to see 3,000 applicants for this next wave, but I think we'll have a good flow," she said.
Ogle stressed to applicants who have applied before, however, the importance of submitting a new application even if the job posting is identical to one replied to in the past.
"Sometimes we go back to the old applicant pool for (new postings), but especially with this latest wave, some of the skills and qualifications might have changed, so always reapply and (applicants) should make sure their qualifications are clearly reflected in their application," she said.
AIDT oversees all employment postings and pre-employment training for the A320 final assembly line. For a complete list of positions as they become available, check the AIDT website regularly.