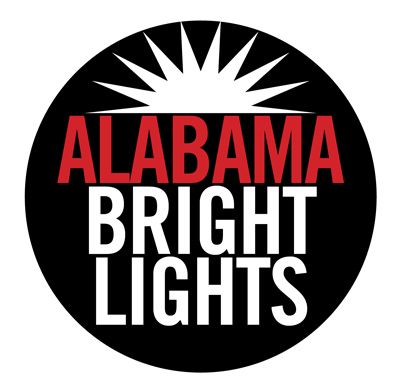 When horse-mounted policemen wielding tear gas and billy clubs attack a 16-year-old girl for peacefully demanding the right to be treated as a human being, the memory of that day will live on vividly.
"My brother and I could smell the tear gas coming from the other side of the Edmund Pettus Bridge," Dianne Harris said.
"Then, we heard people screaming and yelling and running back towards us. We also saw policemen chasing people with their billy clubs while on horses; just swinging their billy clubs and beating people."
Dianne Harris: Bloody Sunday's tear gas and billy clubs could not extinguish the torch of this Alabama Bright Light from Alabama NewsCenter on Vimeo.
March 7, 1965 will always be known as Bloody Sunday. Harris was only 16. She decided that she would march with her brother along with hundreds of others who peacefully demanded the right to vote, and the right to be treated as human beings. Marchers led by John Lewis of the Student Nonviolent Coordinating Committee (SNCC) and Hosea Williams of the Southern Christian Leadership Conference (SCLC), were brutally attacked and bloodied. Some were severely injured. National media coverage of the horrific event led President Lyndon B. Johnson to condemn the violence and send the Voting Rights Bill to Congress.
Harris is an elegant woman with graceful poise. She sports a confidence that takes an event like the aforementioned to possess. She walked into a room at the Selma and Dallas County Chamber of Commerce with bags full of scrapbooks of the "movement." They included pictures of the Rev. Martin Luther King Jr. and other civil rights heroes, as well as newspaper and magazine stories.
I asked Harris what it was like on Bloody Sunday. She looked at me with those confidant eyes and smiled.
"We didn't really know what was going on. We knew we were part of a movement; that was all I wanted. My mama told my brother and I not to go out that day, but we did any way," she said.
Harris was not injured that day, and will always appreciate the fact that she participated in a life-changing event not only for African Americans, but for everyone who lives in this country.
"My only regret would have been if my brother or I had gotten hurt. I wanted to be a part of the movement as much as possible. Today, I feel we still have a very long way to go. The struggle continues," Harris said.
Harris has received the Congressional Foot Soldier Medal and Certificate, as well as numerous other medals and awards for her ongoing fight for racial equality. She appeared on the NBC Today show in 2015, and is an avid public speaker. Newspapers, magazines and other media outlets across the country have interviewed Harris for her unending vigil for justice. She remembers her involvement in the movement like it was yesterday. She particularly remembers listening to King.
"His command of language was amazing. He knew what to say and when to say it. It was such an honor to hear him," Harris said. "I was arrested twice. The first time we were taken to a prison camp called Camp Selma. We spent about seven or eight hours that night in prison. We had our fingers printed and mug shots taken. It was very scary. We were afraid because we were being called all sorts of ugly names while some of us were spat upon."
Harris was arrested a second time and spent the entire night in prison. She remembers the pain when a guard stuck his cattle prod in her arm. She also saw boys beaten with billy clubs. But still she has no regrets over being a part of history.
"For as long as I live, I will always be thankful I had a small part in a movement that changed the lives of so many," Harris said.
Later on, we walked along Main Street in downtown Selma. Coming around a corner, we could see the haunting bridge standing as a memorial to that bloody day.
"I hope we learned something," Harris said as she looked at the bridge, bringing back memories of tear gas, blood and injustice. She continued to walk by stores and restaurants open for business.
"They don't have the 'Colored People' signs no more," Harris said.
Alabama Bright Lights captures the stories, through words, pictures and video, of some of our state's brightest lights who are working to make Alabama an even better place to live, work and play. Award-winning photojournalist Karim Shamsi-Basha tells their inspiring stories. Email him comments, as well as suggestions on people to profile, at [email protected]