Kim and John Cummins love their historic bungalow home in the Avondale area of Birmingham.  But like many folks with older homes, the charm comes with some challenges.
A big one is energy use. Built before the days of air conditioning, the house was essentially designed to be drafty – to move muggy air up and out of the house during long, steamy Alabama summers.
Avondale home wins Green Home Makeover contest from Alabama NewsCenter on Vimeo.
Today, however, a "tighter" house is the way to go, so that conditioned air – in both summer and winter – doesn't escape – along with the money the homeowner is spending on energy to keep a home comfortable.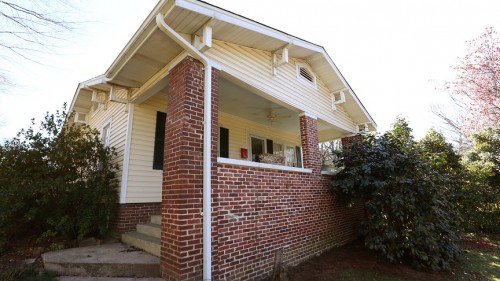 Enter the Green Home Giveaway, a contest conducted annually by the online publication mygreenbirmingham.com and supported by Alabama Power and other partners. Homeowners from across the Birmingham region submitted the reasons why their house should be chosen for a "green" makeover to make it more energy efficient and eco-friendly. Three finalists were chosen, and then visitors to the website voted for their favorite. This year the Cummins family, and their 90-year-old house, took the prize.
"We feel it's very important to help our customers focus on energy efficiency, and the Green Home Giveaway is a great way to engage them," said Jill Sills, a market specialist with Alabama Power in Birmingham. She has worked with mygreenbirmingham.com on several of the giveaways.
Over the past few weeks, Sills and other energy experts assessed the Cummins' home and determined what energy-related improvements could help reduce energy use and increase comfort. They included better insulation and repairs to the home's ductwork, a new high-efficiency heat pump and heat pump water heater, a programmable thermostat that also provides energy-use reports to the Cummins,  and  low-flow faucets and fixtures. The home even got a professional, deep cleaning.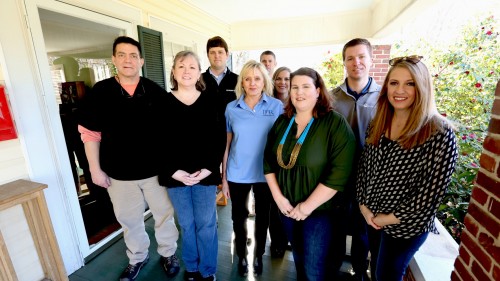 "The Cummins and all our partners were fantastic to work with," said Haley Isbell with mygreenbirmingham.com. "Everyone worked together to coordinate and get it done."
Among the other partners in the giveaway were Guin Service (an Alabama Power Superior Solutions Dealer), Bryant Heating & Cooling Systems, Eco Three, ELM Construction, V&W Supply, TOTO, Mrs. Clean Green, the Birmingham Association of Realtors and the Greater Birmingham Association of Home Builders.
Kim Cummins said she applied for the contest on the very last day. "We had a drafty old house. I thought, 'it can't hurt.'"
She said once the work was completed, she could tell the difference immediately. "It's not a drafty old house anymore," Cummins said. "It feels very tight. It feels very weather-proof. And it feels very warm. It makes the house more desirable."