Millennials have made no secret of their propensity to live in and around the urban core, which is a trend that has led to billions of dollars in urban apartment construction nationwide.
Apartments have not only become a safe haven for young professionals, these properties, old and new, have become a safe haven for investors looking to park their money.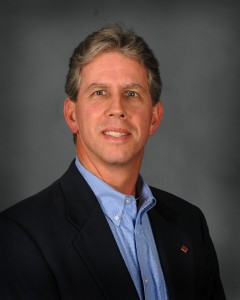 Birmingham and Huntsville markets already have benefited from new construction dollars and an influx of out-of-state cash into local apartment communities, and other markets around the state are poised to benefit from these factors in 2016.
During 2015, investors poured around $1.1 billion into existing apartments in Alabama, said David Wilson, senior adviser with Birmingham's Berkadia office. Over 15,000 units were sold throughout the state in 2015 at an average of $67,500 per unit.
Wilson is a member of the Alabama Center for Real Estate's Leadership Council and was involved in numerous out-of-state apartment transactions in 2015.
"It's an exceptionally aggressive market right now as far as the investment sales and acquisition side," Wilson said. "There's an overabundance of capital chasing deals and there's a fairly steady stream of available properties coming on the market, but the appetite for product and acquisition is extremely high."
In the past, investors chasing multifamily deals would gravitate toward the top tier markets around the country, often leaving Alabama markets cooler, but as competition has heated up in these larger markets, investors are bringing more of their money to markets like Birmingham and Huntsville.
"What we've seen over the last year or two is really a flight of investors gravitating into smaller markets," Wilson said. "They typically wouldn't even look at an Alabama market and now are coming into Birmingham and some of the other markets, chasing yield. They're being driven out of the first-tier and second-tier markets, (places like) Charlotte, Miami and Atlanta. The pricing has gotten so ultra-heated that they're looking for opportunities in smaller markets where there's not as much competition and they can get better returns. That's heated up our markets and allowed cap rates to compress. We've got a lot of buyers looking for product now."
Moretti Comes to Life
It is hard to drive through downtown Birmingham these days without encountering some new apartment construction, whether in the Lakeview district, Parkside or along 20th Street South.
Less than five years ago, hardly any multifamily construction was taking place in and around the city center.
Corporate Realty and Inland American Communities Group partnered to develop what is now Station 121 along 20th Street South in 2010. It's success paved the way for LIV Parkside, Venue at the Ballpark, Iron City Lofts and others.
When The Dobbins Group announced in 2012 that it had plans to develop a 135-unit, $17 million apartment community near Vulcan Park in Homewood, the reception was mixed, according to Bill Dobbins.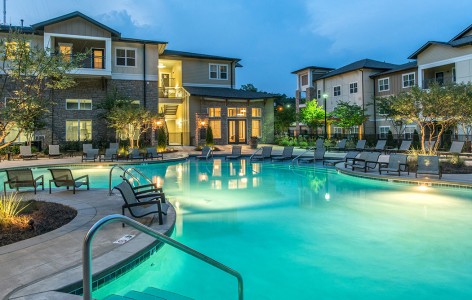 Moretti at Vulcan Park would not only become a shining example of how successful a new product could be in Birmingham, but it also showed how heated the multifamily investment market has become nationwide.
"A lot of people thought we were crazy for moving forward with that deal, honestly," said Dobbins,a  member of ACRE's Leadership Council. "Valley Avenue has a pretty bad reputation now. We're only a couple hundred yards onto Valley, but still people thought we were a little bit crazy for pursuing a deal on Valley Avenue. Our whole strategy though was that we had a lot of deals coming, and everything was looking very expensive, and we felt like we could deliver a product that was every bit as nice, physically, as anything else that was out there, but we could deliver it a little less expensive, because of that location."
The project was completed in June 2014 and was fully leased the following month.
Even before the project had reached completion, out-of-town investors were fighting to get Moretti in their portfolios. Dobbins said he got the first offer during the first month of construction.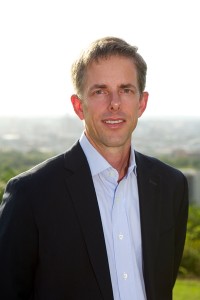 "We ended up getting a bunch of offers on the property before it was completed," Dobbins said. "Once it started lease-up, people kind of got that it was going to work, especially the out-of-town buyers. They loved the location when they came to see it. The in-town groups really didn't like the location as much. That goes back to if you grew up here, you really didn't like the location as much. If you weren't originally from here and you saw it on a map you'd say this is a fabulous location."
Dobbins said Moretti had at least one offer per month throughout the construction process.
"If we put it on the market today, we'd probably have double the number of buyers because of the interest in secondary and tertiary markets now," Dobbins said. "The reason for that is simple. They've just gotten priced out of the primary markets. They all really follow the herd and move with each other."
In early 2015, The Dobbins Group sold Moretti to New Jersey-based Raia Properties for $24 million, following the $17 million development of the property.
Like Berkadia's Wilson, Dobbins said Moretti and others in Birmingham are getting attention from investors because of the level of competition in the top-tier markets. That is something that doesn't look to be slowing down in 2016.
"Investing in those secondary and tertiary markets and investing in those smaller deals has absolutely become an acceptable strategy over the last 18 months," Dobbins said.
Wilson said the market isn't just hot for Class A product.
"I sold a 180-unit property in Huntsville in September. It was a Class B property that was not performing well and had some significant condition and occupancy issues," Wilson said. "We had multiple offers in a very short period of time. From the time that it was announced that it was available to the time we had gone to contract was within a week."
More to Come
Apartment construction in downtown Birmingham cooled in 2015 compared to 2014. Experts say developers aren't opposed to building more units near the Central Business District, but they are being more careful as previously announced projects come online.
During 2015, Watts Realty announced the Flats on Fourth apartment projects that will include 86 units near Regions Field and Railroad Park.
Retail Specialists announced the 45-unit Central City project that will include retail space on the Southside of Birmingham.
Wilson said he expects new construction announcements for Birmingham and other Alabama markets in 2016, and Dobbins said his group is putting together a downtown Birmingham multifamily project that could be announced this year.
"We wanted to see what was really going to happen and where the market is really going to go, so we waited for our opportunity," Dobbins said. "We've got a long ways to go on it, but we think there's a little hole in the market for us to go now. We're hopeful in the next few months that we'll have enough of a sure thing together that we can talk about it."
New Markets Heating Up
Birmingham is not the only Alabama market poised to benefit from the wave of multifamily investment. Huntsville has seen activity in its urban core, and another growing area could see investment this year.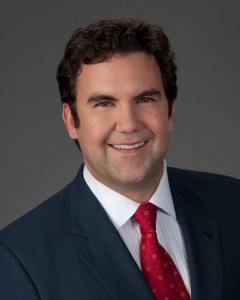 Jimmy Adams, of Multi Housing Advisors, said Tuscaloosa's apartment market could heat up in 2016.
"Tuscaloosa is one of the markets that will see transaction activity over the next year given a confluence of factors," Adams said. "The market's multifamily vacancy rate is low at an average of 4 percent. Properties built in the 1980s and 2000s are of particular interest as their sub-3 percent average vacancy rate indicate that these assets are supply-constrained and therefore can push rents."
Adams expects cap rates in Tuscaloosa and like markets to see more compression this year.
"Returns have been greater in these markets, which is attracting more investors and is ramping up competition among buyers chasing higher yields," Adams said. "This is part of a larger trend among secondary and tertiary markets across the nation."
Adams said job announcements connected to large projects like the $1.3 billion Mercedes expansion in Vance will drive demand in the market
Tuscaloosa's development pipeline remains smaller than markets like Birmingham, but outside investors will continue to be interested in Tuscaloosa's existing housing, Adams said.
Interest in Alabama multifamily properties is at an all-time high. Investors and developers should continue to monitor the Yellowhammer state during 2016 for opportunities in new construction and existing product.