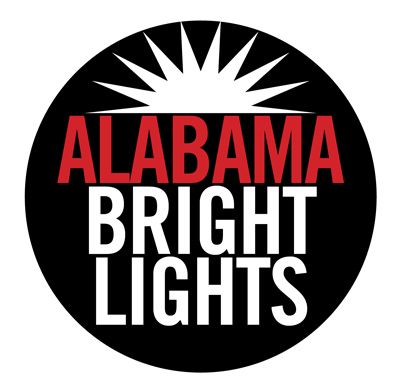 "They see and hear with their hearts."
That is what Sue Pilkilton says about the disabled children who visit Ivy Green, the Helen Keller Birthplace in Tuscumbia. Pilkilton is a gentle woman with a soft voice and inviting smile. You can tell there is much more than the job in her presence there.
The actual home where Helen Keller grew up is modest and surrounded with beautiful and manicured grounds. Pilkilton has worked there 45 years, hosting about 35,000 people every year.
Sue Pilkilton continues a legacy of inspiration at the Helen Keller Birthplace from Alabama NewsCenter on Vimeo.
"I was 14 years old and lived just a few blocks from here. We studied The Miracle Worker and my English teacher said, 'If you visit the Helen Keller birthplace I'll give you 100 extra points.' So I came one Sunday afternoon and toured the home and grounds. I never dreamed I would fall in love with it. My dad's best friend offered me a summer job in the gift shop. That's how my journey started," Pilkilton said.
Pilkilton spoke of the amazing inspiration Keller continues to promote through the legacy of her life. The birthplace features the home she grew up in, as well as the famous water pump in the yard. That was where one day the dark and silent world of the young girl was drenched with light and erudition.
"One visitor who really stands out in my mind is Patty Duke, who played Helen Keller in the 1962 film The Miracle Worker. She came a few years ago in this big limousine, and when she stepped out she took my hand and said, 'Finally, my spirit has come home,' Tears were flowing down her face. She stayed here for hours," Pilkilton said.
Pilkilton considers working at the Helen Keller Birthplace her calling. Through all the programs and camps held at the Ivy Green, she carries on the legacy of the relentless woman who redefined disability and implored millions to make something out of their lives.
"There's no doubt this is my calling. I love being with people, especially those with disabilities. I love making them feel special," Pilkilton said.
The Helen Keller Birthplace puts on an outdoors play every summer titled The Miracle Worker, and thousands attend the inspiring performance. Other programs encourage many to visit and learn about the tenacity and determination of Keller.
"We have a wonderful program called Camp Courage, for children who are either deaf or blind. They come to the birthplace for three days at no charge," Pilkilton said, "It is so inspiring to witness lives being changed. They see and hear with their hearts. It is so inspiring."
I asked Pilkilton how much longer she intends to work at the Ivy Green. She smiled. You could see in her eyes that she has no plans for retirement any time soon.
"Everyone asks me 'When are you going to retire?' Well, I hope when the good Lord gets ready to take me, I'll be at the Helen Keller Birthplace. I don't want to be anywhere else," Pilkilton said.
At that old water pump on the Ivy Green, the birthplace of Helen Keller, Sue Pilkilton continues drenching the dark and silent worlds of young ones with light and hope.
Alabama Bright Lights captures the stories, through words, pictures and video, of some of our state's brightest lights who are working to make Alabama an even better place to live, work and play. Award-winning photojournalist Karim Shamsi-Basha tells their inspiring stories. Email him comments, as well as suggestions on people to profile, at [email protected]