A pair of Alabama Realtors have been chosen as two of the final 50 hopefuls for Realtor Magazine's 30 Under 30 class of 2016.
Voting for the 30 Under 30 class began March 18 and will end this Friday at noon, according to Realtor.com.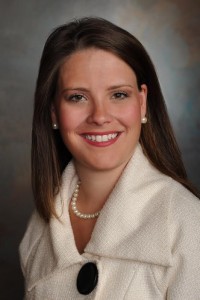 Tuscaloosa's Mary Harmon Young, a salesperson at Prudential Pritchett-Moore, and Rebekah Eaton, an associate broker at RealtySouth, Mountain Brook-Crestline, are the two Alabama contenders who were chosen based on business success, innovation, leadership and community involvement.
"I am honored to be named a finalist out of the thousands of young Realtors under 30 across the country," Harmon Young said. "This is one of the biggest achievements in my five years in real estate and I'm proud to be included in such a talented and hard-working group of Realtors."
Harmon Young, 28, had a 2015 sales volume of $9 million, and has grown her Tuscaloosa business through unique advertising techniques from cocktail hours to sending s'mores to potential clients.
To cast a vote daily for Harmon Young, click here.
Harmon Young's Realtor.com profile reads: "Whoever thought that dropping off something as cheesy as packages with graham crackers, marshmallows, and chocolate with a note and a business card saying, 'I am never too busy for s'mores of your referrals,' would lead to selling a house? I promote my business using personal connections and by being a compassionate neighbor. I hold 'welcome to the neighborhood' cocktail hours to introduce my clients to their new neighbors, which has also been a great generator of business. Word-of-mouth referrals, along with being able to introduce myself in person (versus passive advertisement), have been my greatest source of new business."
Eaton, 29, had a 2015 sales volume of $6.2 million for her RealtySouth office.
To cast a daily vote for Eaton, click here.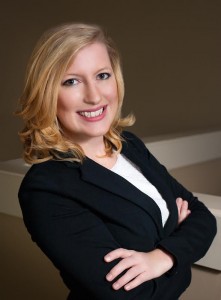 Eaton's Realtor.com profile reads: "Around my office, I am known as the idea person because I like to come up with fun and unique ways to generate business. I started a speed networking group called Secret Table. We set up in a side room of a restaurant with several tables of four and rotate every 10 minutes, similar to speed dating. Everyone loved the concept because you had more time to really network, and I've met some of my biggest referral sources by hosting this event. I have found that working by referral is, by far, more rewarding than working with cold leads."
Eaton said she received her real estate license when she was 19 and said she chose the field because it is fun and exciting and she stayed in real estate because it is challenging and rewarding.
"I didn't know it would be my career, it simply seemed like a fun thing to do," Eaton said. "My first client's name was Cindy. She was the perfect first client. A single woman who was a bit nervous about selling her home and relocating but she felt that it was time for a change. She asked me all the questions a new agent needs to be asked like 'Why do I need to sign this?' or 'Should I negotiate or just accept?' She easily looked at 100 homes or more before deciding on one. She taught me to be patient, dedicated and persistent. When she finally found the perfect home, I could see it in her eyes. She was home and she had to have this house. When we closed, she was so happy and I knew it was all worth it. I've never felt more satisfied or rewarded, simply by helping someone find the home of their dreams. That's when I knew that this was my career and my passion."