A Canadian appliance manufacturer has decided to locate its Southern warehouse and distribution center in Saraland in suburban Mobile, eventually bringing 25 full-time jobs to the area.
Danby Products, a company based in Guelph, Ontario, which manufactures appliances under the names Danby, MicroFridge and Silhouette, announced the move Wednesday. The 125,000-square-foot facility will open in April and serve as a distribution center for customers in Alabama, Georgia, Mississippi, Florida, South Carolina, Oklahoma, Louisiana, Arkansas and parts of Texas.
The bulk of the company's sales is to the retail market through national chains and independent retailers, said Danby spokesman Jessie Recchia. Its best-known products are the Danby line of microwaves, refrigerators and freezers. Retailers selling the company's products include Amazon, Wal-Mart, Office Depot, hhgregg and Best Buy.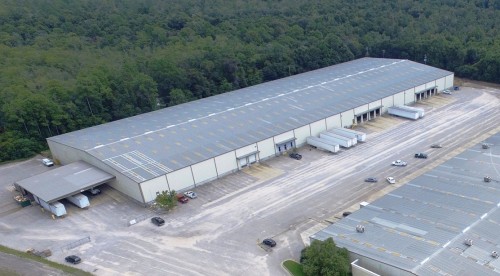 In addition to the distribution center, the facility will house a small retail outlet store that will carry scratch-and-dent, older and remanufactured products, Recchia said.
"(We are) extremely excited about this new business opportunity and the ability it enables to grow our business with our current and new customers located in the southern United States," said Eian Campbell, director of operations for Danby.
The company selected Mobile because of its ability to receive ocean containers and distribute products by road and rail. Container ships can be unloaded at the Port of Mobile and two major interstate highways. It is served by major rail lines including CSX, Norfolk Southern and Burlington Northern.
Danby also evaluated the skill level of the workforce.
"The results of this study determined that Mobile and the surrounding area was the ideal location for the Danby group of companies to put its new distribution warehouse," Campbell said.
Local officials said the distribution center is a good fit.
"Danby is a great example of the positive impact that the Port of Mobile has on new and expanding industry," said David Rodgers, project manager for the Mobile Area Chamber of Commerce. "The new intermodal and container expansions at the port will continue to support industry growth and investment in the Mobile area."