On the day the latest batch of major component assemblies made the trek from the Port of Mobile to Airbus' U.S. Manufacturing Facility, the Mobile Airport Authority inked its latest tenant agreement with a service provider integral to the operation.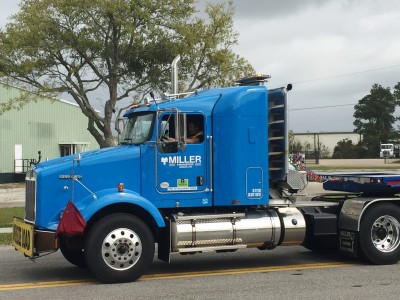 Pennsylvania-based Miller Transfer will operate out of the second floor of the authority's Ninth Street headquarters, known as Building 11, at Mobile Aeroplex at Brookley.
The office, which currently employs one person, is responsible for the logistics of physically moving the major component assemblies required by Airbus to assemble A320-family aircraft at its $600 million campus, also located at Brookley. The facility is slated to deliver its first Mobile-assembled A321 to JetBlue soon and reach production of four aircraft per month before the close of 2017, and as many as eight per month in the years following.
Read our full Airbus in Alabama coverage.
"We believe that (Miller Transfer's) decision to join us at the Aeroplex is another byproduct of our commitment to a well-thought-out and deliberate aerospace incubator strategy and adds just one more world-class capability set to the Aeroplex and Mobile," said Roger Wehner, the airport authority's executive director.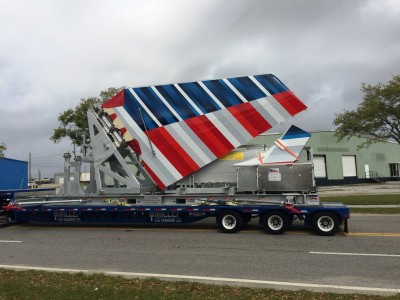 The airbus incubator strategy offers low-cost, flexible solutions to attract suppliers to Mobile during Airbus' initial low rate of production.
Thursday's announcement comes less than one week after Germany-based aircraft seat manufacturer Recaro confirmed plans to occupy renovated space on the second floor of the former fire station in the heart of the former U.S. Air Force base, now home to a thriving aviation and aerospace cluster.
Wehner called the logistics announcement a "big piece" of the broader Airbus and Brookley strategies.
Praising Miller Transfer as a "great company," he said the firm expects to employ as many as five in its large 9th Street office, while also operating a small truck yard and potentially taking advantage of exterior storage options.
"Miller Transfer provides world-class, specialized logistics solutions that could serve many large, high-value applications well," Wehner said.
Founded in 1968, Miller Transfer was ranked 31st globally by International Cranes and Specialized Transport for 2015, and boasts one of the largest fleets in terms of capacity in the nation. The Mobile location will be the company's first in Alabama.