A bittersweet milestone is about to be reached in the heart of Alabama's Black Belt as Plant Greene County uses coal for the last time to generate electricity.
This day had been anticipated ever since Alabama Power announced in August 2014 that the two coal-fired units at the plant, just north of Demopolis, would be converted to natural gas.
The switch is in response to costly mandates set by the federal Environmental Protection Agency (EPA).
Coal use at Plant Greene County comes to an end from Alabama NewsCenter on Vimeo.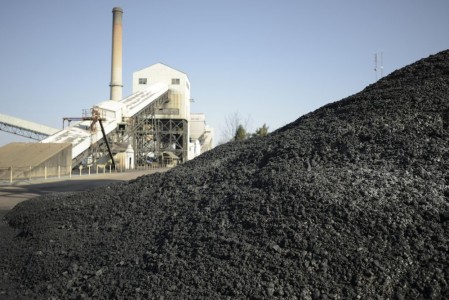 "We plan to fuel today for the last time," said Plant Manager Riley Wells. "We knew this day was coming, but it doesn't make it any easier."
The transition to natural gas will mean a reduction in the plant's workforce. In August 2014, Plant Greene County had a workforce of 126. Approximately 65 positions will be needed to manage and run the plant going forward. The workforce reductions are being accomplished through retirements and transfers. No layoffs are expected.
"We will miss our friends and colleagues who have worked side-by-side with us to provide reliable, affordable electricity every hour of every day," said Wells.
But Wells noted that the plant will continue to be a mainstay in the region.
"We've been a part of this community for half a century," said Wells. "We're one of the region's premier employers and we provide significant tax revenues for the county. We don't want that to be lost."
Plant Greene County is not the only plant making changes because of EPA mandates:
The price tag for the changes, which include adding environmental controls on the company's remaining coal units, is more than $1 billion.
Wells said he and his team are working to ensure that the conversion process at Greene County will be minimally disruptive. Some equipment that was needed for handling coal at the facility will be dismantled, while equipment to convert the existing boilers from coal to gas is being installed and tested.
"We will accomplish this in a way that ensures reliability and affordability," said Wells.
The switch from coal to gas also means the plant no longer needs barge facilities for off-loading the coal that came to the plant via the neighboring Black Warrior River. The switch impacts economically the companies that for years provided Alabama-mined coal to the plant and delivered it to the facility.
"But through these changes, and these investments that allow our large units to operate with natural gas, we are demonstrating our commitment to keeping this plant a part of the community for decades to come," Wells said. "We are not going away."