The Rotaract Club of Birmingham, Alabama Power Foundation and the sun are joining forces to make the new Rotary Trail more inviting.
The Rotaract Club will install two solar-powered mobile charging stations along the Rotary Trail on Saturday, April 2.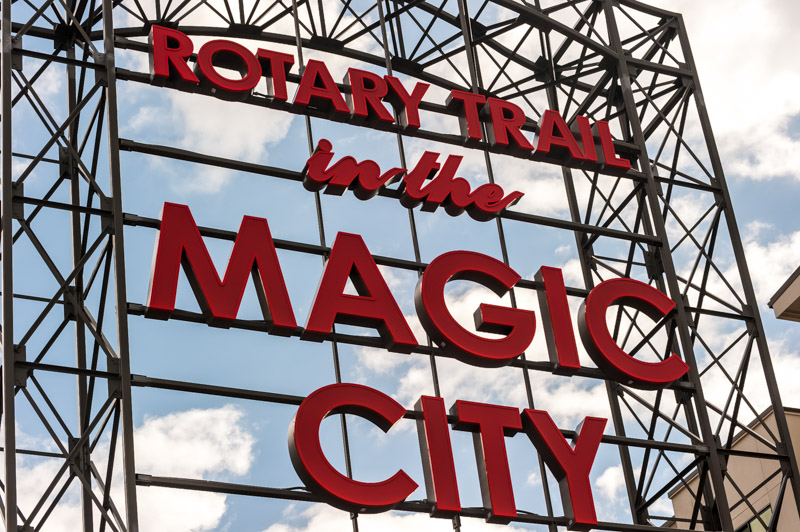 The public charging stations are a key element of the trail that will allow visitors to charge their electronic devices in two locations along the four-block linear park that connects Railroad Park to Sloss Furnaces.
"These charging stations are Rotaract's donation to the transformative Rotary Trail," Birmingham Rotaract President Lora Terry said. "We hope that the stations will make the trail a true outdoor living space where visitors can socialize, work and connect with others."
The idea for the charging stations stemmed from a challenge from Alabama Power Chairman, President and CEO Mark Crosswhite. Last August, Crosswhite urged Rotaract Club members to come up with transformative ideas for Birmingham to benefit the community.
The Alabama Power Foundation donated $10,000, which served as seed money for the project.
"Rotaract is excited to contribute to the Rotary Club of Birmingham's effort to reshape the city's landscape," Rotaract President-elect Jeris Gaston said. "These charging stations are just part of their bigger goal to build on the positive momentum of the city of Birmingham."
The Rotary Club will host the trail's dedication and sign-lighting on Wednesday, April 6 at 6 p.m.