About 15 miles from downtown Birmingham, north on Alabama Highway 79, you enter Turkey Creek Nature Preserve – one of those rare places on Earth where a shift in the space-time continuum seems highly probable. I drove into the preserve and, for a time ephemeral, I suspected I was in the Smokies.
His devotion to endangered Alabama fish makes Roald Hazelhoff a Bright Light from Alabama NewsCenter on Vimeo.
The preserve is stunning, with a huge creek running through longleaf pine trees and snowflake hydrangeas gorgeous with blue and white blooms. Several endangered bat species exist there, including the grey, the long-eared and the free-tailed bats.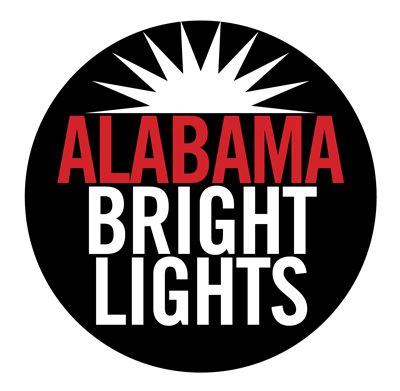 "You are looking at the jewel of Jefferson County," said Roald Hazelhoff, director of the Southern Environmental Center at Birmingham-Southern College. "It is a Forever Wild property that is absolutely an unpolished gem. The 466-acre property is state-owned, but we manage it."
Hazelhoff heads a program that provides IMAX-type movies of the outdoors in Alabama. In addition, he oversees the maintenance and use of what he calls "our state's outdoor jewels." On this day at the TCNP, he documented a little fish named the vermilion darter.
Filming the elusive critter with a Go Pro camera was tricky. As you can tell by the name, the fish darts when sensing danger. We did see a couple, but only for a short time.
Because of its unique geologic features, TCNP is the only place on Earth where the vermilion darter is known to exist. The creek is also home to two other endangered species of fish, the watercress darter and the rush darter.
Hazelhoff's passion for the outdoors is easy to spot. He walked me over a hanging bridge and told me what the park provides.
"This park has one of the prettiest swimming spots in the entire state. It also includes seven miles of hiking trails, picnic areas, waterfalls, educational opportunities and much more," Hazelhoff said.
Through the Southern Environmental Center, Hazelhoff has been able to carry on the mission of the largest educational facility of its kind in Alabama. The center, situated on the Birmingham-Southern campus, includes an interactive museum and the Hugh Kaul Ecoscape Garden. The nationally recognized program also targets water quality, smog and sprawl, among other urban initiatives.
Standing on the bridge and watching Hazelhoff film the tiny fish darting for cover, I couldn't help being thankful. My children will enjoy places like the Turkey Creek Nature Preserve because of his efforts.
"This precious preserve provides so much joy for thousands in Alabama, and it is our responsibility to take care of it. We have a piece of territory that is surrounded by a rapidly growing Jefferson County," Hazelhoff said. "As humans, we need green space, we need parks and places where we can go hiking or just sit and listen to the water."
A shift in time and space? I think not.
The Turkey Creek Nature Preserve is 15 miles north of Birmingham, and people like Roald Hazelhoff make sure it will endure for generations to come.
This Sunday is Darter Festival 2016 at Good People Brewing Company in Birmingham from noon to 4 p.m., with proceeds benefiting Turkey Creek Nature Preserve. For information visit, https://turkeycreeknp.com/events-calendar/
To learn more about the Southern Environmental Center, visit http://www.bsc.edu/sec/
Alabama Bright Lights captures the stories, through words, pictures and video, of some of our state's brightest lights who are working to make Alabama an even better place to live, work and play. Award-winning photojournalist Karim Shamsi-Basha tells their inspiring stories. Email him comments, as well as suggestions on people to profile, at [email protected]