UTC Aerospace Systems announced plans today to expand its Baldwin County aerostructures plant with a $30 million facility that will supply integrated jet engines to the Airbus A320 family assembly line in Mobile, creating 260 jobs.
At a groundbreaking ceremony at its Foley site, UTC revealed plans to construct an 80,000-square-foot building to assemble the aerodynamic coverings around engines and propulsion system integration.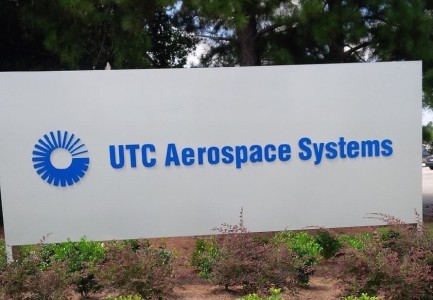 "This expansion is a great opportunity to expand our ability to apply our innovative nacelle technology to one of the world's most popular airplanes," said Marc Duvall, president of UTC Aerospace Systems' Aerostructures business.
The primary mission of the new facility is to support production of A320 aircraft in Alabama. Initially, the focus will be on conventional engines for Airbus passenger jets, though it eventually will include the new engine option (neo).
The A320neo has a proprietary feature that reduces drag and improves fuel efficiency of the engines. Integrated propulsion systems will be delivered to the Airbus final assembly line at Mobile Aeroplex, about an hour away.
"We chose Foley to expand because of its proven track record of performance, our desire to be near a key customer, and the tremendous cooperation we've had from the state, county and the city," Duvall said.
LONGSTANDING CONNECTION
The new UTC facility will support airplanes equipped with the Pratt & Whitney PurePower PW1000G Geared Turbofan engine: the Bombardier CSeries, the Embraer E2 and Mitsubishi Regional Jet.
Charlotte-based UTC said the Foley facility is a leader in the company's drive to operate the most efficient factories in the industry through continuous improvement. UTC has two facilities in Foley — a 220,000-square-foot original equipment plant employing 600 people, and an adjacent 210,000-square-foot maintenance, repair and overhaul center employing 200 people.
Construction of the facility will take about a year, with opening slated for the second quarter of 2017. Employment will ramp up as customer requirements grow.
UTC Aerospace Systems has provided technology for the Airbus A320 family for more than three decades. Airbus said the A320 is the world's best-selling single-aisle product with over 12,400 orders and about 6,700 aircraft delivered to some 300 customers worldwide.
"We have more experience than anyone in integrating the nacelle system to the engine and the airplane," Duvall said.
'PROJECT TURBINE'
In a statement, Alabama Gov. Robert Bentley praised the company for its investment in Baldwin County and for the confidence shown in its Alabama workforce.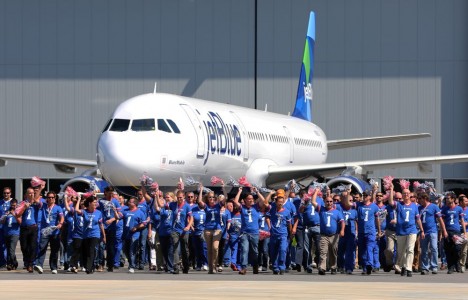 "The UTC Aerospace Systems facility in Foley is one of the company's most innovative and productive operations, and I welcome this significant expansion, which will add new capabilities and expand its Alabama workforce," Bentley said. "Creating new jobs remains my top priority, especially in the aerospace industry, which we identified as strategic in our Accelerate Alabama growth plan."
Greg Canfield, secretary of the Alabama Department of Commerce, said Alabama is well-positioned for new aerospace and aviation projects as Airbus increases output at its $600 million production center in Mobile.
The company delivered its first Alabama-made jet – an A321 christened "BluesMobile" – to customer JetBlue recently. Production will increase to a rate of four to five aircraft per month by 2017.
"UTC's expansion project is more evidence that Alabama is primed for aerospace growth as Airbus ramps up production in Mobile," Canfield said. "By adding new capabilities at its Baldwin County facility, UTC is solidifying its position as a pillar in an expanding aerospace corridor."
Baldwin County officials said "Project Turbine," as the UTC expansion was code-named, will serve to put their area firmly on the aerospace radar.
"UTC's decision to add 260 new jobs in Foley shows that we are a premier location for aerospace investment and innovation, as well as an ideal place to grow a world-class business," said Lee Lawson, president and CEO of the Baldwin County Economic Development Alliance.