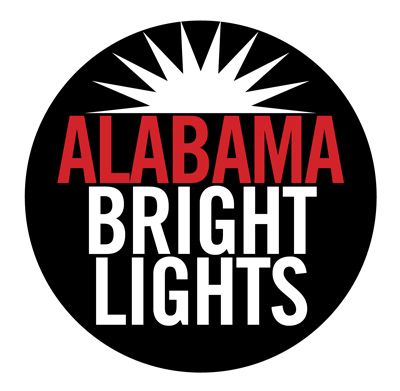 The small child smiled and waved from a grocery store cart full of food bags and boxes as his mother pushed. I noticed a message written in a black marker on the side of one of the boxes: "the sun is shining."
The sun was shining that day as hundreds descended on Prodisee Pantry in Spanish Fort to collect donated food items. Deann Servos not only shares food and groceries with the needy, she also shares hope.
"Food has been a love in my world from the time I was small. During family celebrations, and working in the kitchen with my grandmother to shell peas. All of these things have formed who I am today," Servos said. "I believe that everyone should have access to healthy food, so when this idea came up to do a food pantry in Spanish Fort 13 years ago, I jumped right in."
Deann Servos makes Prodisee Pantry in Spanish Fort an Alabama Bright Light from Alabama NewsCenter on Vimeo.
Servos walked me through a huge warehouse lined with food cans and boxes from floor to ceiling. I noticed messages on the boxes: "you are loved" and "there is hope" and "sent with love, you have a bright future." It was easy to realize that Prodisee Pantry shares food, along with a feel-good and hopeful outlook. In addition to emergency food and disaster relief, the pantry helps single parents, the homeless, families in transition, the unemployed and others.
"In a typical month, we see about 1,200 different families," Servos said. "That's a big number resulting in over 15,000 family visits last year – over 34,000 mouths fed, and it's all done by volunteers who have a passion for helping those less fortunate."
Servos and the volunteers who help every week positively share with the needy families and love them.
"Hunger is an invisible issue in our community. You can't tell by someone's address or by what they drive if they're hungry. We see families from all walks of life who have had issues that come in and get assistance," Servos said.
After noticing several sweet messages on boxes and bags of food, I decided to ask about the "who" and "what." Servos smiled.
"The person who gets those groceries knows they could get them in a brown bag or a box, but someone took the time to put a little love note in there. That's what we're about; every person here is important to us and we can make a difference by sharing a little bit of compassion with the groceries," Servos said.
That small child who smiled and waved at me will not only enjoy the mac and cheese one night, he will feel the "sunshine" and "love" he and his family received at Prodisee Pantry.
Alabama Bright Lights captures the stories, through words, pictures and video, of some of our state's brightest lights who are working to make Alabama an even better place to live, work, and play. Award winning journalist Karim Shamsi-Basha tells their inspiring stories. Email him comments, as well as suggestions on people to profile, at [email protected]