You know those stories where the moral is that if you just work hard enough you'll eventually get everything you want? This is not one of those stories.
Birmingham native Brad Armstrong got bit by the music bug pretty early in life. "My cousin had a guitar when I was 8 and he was 9," he recalled. "Neither one of us knew how to play it but we really wanted to."
Birmingham native Brad Armstrong still looking for his break in upstate New York from anne kristoff on Vimeo.
They were big fans of KISS and rock n' roll and when Armstrong got his own guitar the following Christmas they formed their first band. "We were terrible at learning other people's music so we couldn't do covers. So we made our own songs just because it was kind of easier."
Easier? Yes. Original? Yes. Listenable? Not so much. "We were like sludgy Pavement meets Sebadoh meets The Beach Boys but none of us were all that great at our instruments," he said.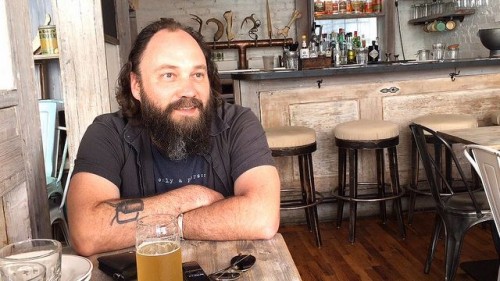 This band and its era of experimentation went on for a while but eventually ran its course. By the time Armstrong came up north for undergrad college, the guys had gone their separate ways.  A few years later, while he was attending graduate school at Syracuse University, his aforementioned cousin committed suicide.
It was at his cousin's funeral that 13 Ghosts, the band for which Armstrong is best known, formed. 13 Ghosts released six albums from 2000 to 2012 and while they became indie-cred darlings, things never took off the way they had expected they would.
"I don't think we ever had stars in our eyes about the bread, but we did get into it thinking it was a given that 'OK, so we'll get on Merge (Records) or something and it'll be fine,'" he remembers. "We didn't think twice about the fact that it might not happen."
They began the long road of paying their dues and grinding it out in the trenches, all the while believing that it would all pay off in the end. "We kept saying that. And all of a sudden we're like … 10, 15 years have passed so maybe it's not in the cards to have the big break."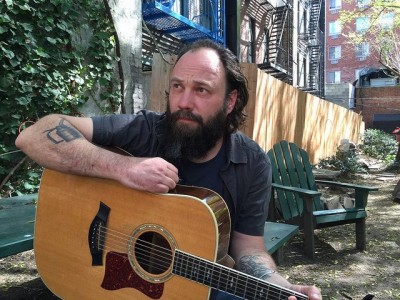 Ultimately, 13 Ghosts ran its course as well. And somewhere in the middle of all of this, Armstrong also became an official member of beloved Alabama indie rock group The Dexateens.
"Elliott (McPherson, founder and front man of The Dexateens) was like 'Will you just come in and do this tour and then we're gonna kill it.' So we went out and did the tour but it was really awesome and fun and sounded great and nobody wanted to kill it, so we didn't."
Earlier this year, Armstrong released Empire, his first solo album, on Cornelius Chapel Records, which is owned by McPherson. The critics describe Empire using words like atmospheric (yes, those are cicadas in the background on the opening track), haunting, ghostly and raw. No Depression writes: "There's always ample time for Armstrong to make you cry and think too much with his heart-boxing sad songs and ethereal imagery. … His songs spark memories you never even knew existed."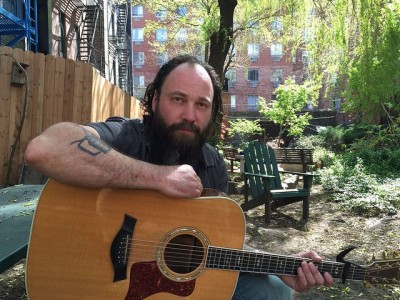 While the super big breaks may not have come, other cool things have happened for him. Namely, notable syncs for two of the tracks on Empire. "Them Old Crows" appeared on ABC's hit show Nashville and Nick Jonas is seen jamming to "Brothers" in his Audience Network show, Kingdom.
"Nick Jonas working out to my record is the most surreal experience," Armstrong marveled. "It's Nick Jonas, man! That is just bizarre."
But despite these blips of mainstream success, he did try to give it all up once, around the time when he and his wife (a New York City native) and their two kids moved from Birmingham to Red Hook, a small town about two hours north of Manhattan.
"Upstate New York is the exact compromise between New York City and Birmingham," he said. "When we moved up here I was thinking 'I'm kinda over this whole thing and I think I just want to go swing a hammer and do this thing with my kids and my wife and just hang out.'"
But pretty soon, something was wrong. "I feel like I didn't do the laundry or forgot to pay the electric bill or whatever the thing is when you forgot to do this thing and it starts eating at you and you feel stressed about it," Armstrong said. "I feel like that all the time. So I just have to keep doing it so I don't feel horrible. It's really like medicine or something."
Empire is out now.
The Dexateens are planning to release a new album later this year.