Everyone knows about the three "Rs" in school: reading, writing and arithmetic.
What about adding a fourth "R" – respect? That's one of the purposes of the Life Labs.
The Birmingham-based startup teaches communication and social skills to children from second grade through middle school using fun, interactive workshops. Games and rewards help kids learn the "soft skills" that are so vital to a successful and rewarding life.
"We like to 'edutain,'" said Noelle Ward, an occupational therapist and founder of Life Labs. "The students and parents have given us rave reviews."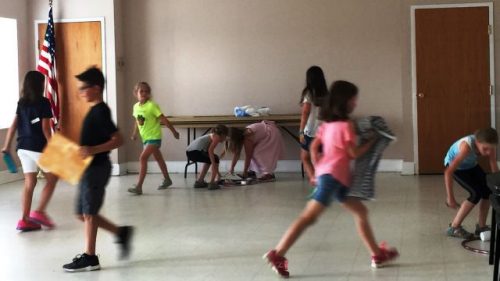 At a recent session at Vestavia Hills Elementary Cahaba Heights, the kids played a fast-paced game in which they picked up and placed objects into three hula hoops laid on the floor. It was meant to teach sharing, empathy and following directions.
Later, they competed in a Jeopardy-style quiz to earn candy and treats.
The children are awarded "coins" for showing initiative and creativity—although the tokens can be taken away for talking over someone else or not paying attention.
"The carrot-stick system," said instructor Barbara Collins.
Life Labs received the 2015 Enrichment Provider of the Year award by the non-profit Wish2Enrich organization. It has earned positive word-of-mouth from parents and educators.
"Teachers tell me their kids are really excited about going," said Collins. She added that parents typically enroll their children to instill good manners, help them interact with others or get over shyness.
Another session, held a few weeks earlier at Southminster Day School in Vestavia Hills, covered topics such as making a good first impression and learning from mistakes.
"A mistake is not really a failure, because you're learning. You 'fail forward,'" Collins said.
In other words, "keep trying that same thing you made a mistake on until you are successful," one student said.
Collins gave examples of famous achievers once seen as failures, including Albert Einstein, Walt Disney and Michael Jordan.
The kids nodded in recognition.
"Nowadays people always ask me how I draw well, and I tell them I used to be terrible," said one.
Educators are recognizing the importance of life skills. A recent Penn State study found correlations between life skills and on-time graduation, employment and incarceration rates. Children with strong social skills were four times more likely to graduate from college than their peers.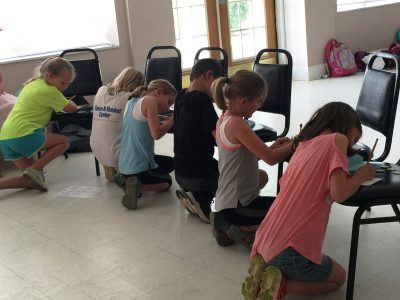 One takeaway is that while self-esteem is important, so is esteem for others.
At the Vestavia Hills Elementary Cahaba Heights session, the students were taught about respect. They were also asked to define "gratitude."
"It's basically being happy with what you already have," said one.
They were then tasked with writing thank-you letters to family members, friends or teachers.
Lydia wrote to her older brother, a 5th-grader.
"Thank you for always helping me do my homework," she said. "It was nice of you to always make me smile when I'm sad. Thanks again for helping me. Sincerely, your one and only sister, Lydia."
The kids were so well-mannered and polite, you could imagine them teaching their classmates the same lessons.
"I am amazed," said Collins. "I don't think I had that kind of knowledge at that age. They're all real accepting of one another."
Outsiders, too.
"Dear John," wrote one girl, "thank you for interviewing Life Labs. We are so glad to have you here. You are going to make a great article. Sincerely, Ruby."
Life Labs is currently enrolling for its summer workshops. For more information go to www.thelifelabs.net.