A unique treadmill designed by a team of researchers at the University of Alabama at Birmingham (UAB) and Southern Research has made its debut at the American College of Sports Medicine (ACSM) annual meeting in Boston.
The device, ResistX, is the first product produced by the Alliance for Innovative Medical Technology (AIMTech), a partnership between Southern Research and the UAB Department of Biomedical Engineering.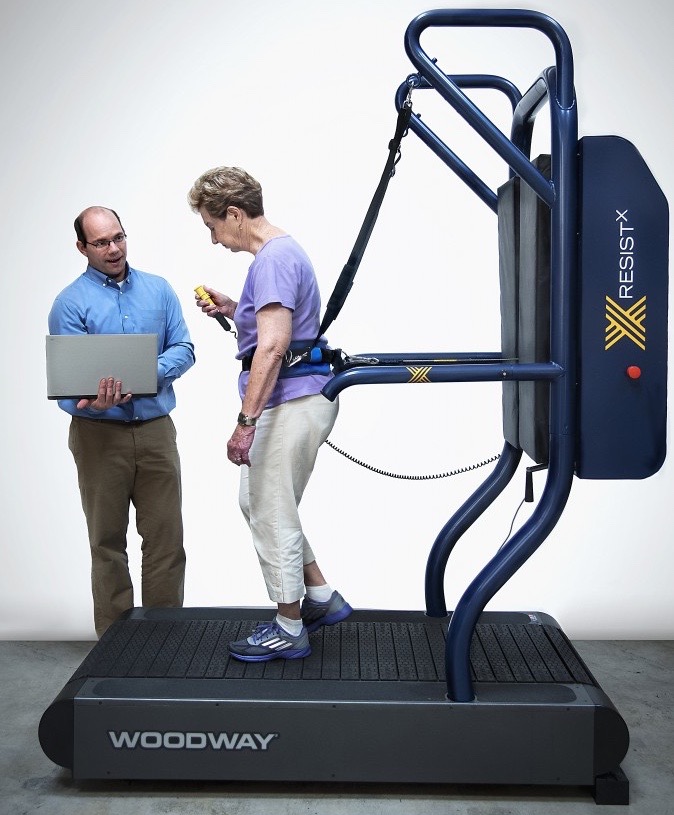 "ResistX is different from anything on the market, and represents a significant milestone for AIMTech and the physical therapy and rehab communities," said Robert Hergenrother, Ph.D., director of AIMTech and professor in the Department of Biomedical Engineering.
ResistX is a force-induced treadmill designed with safety in mind and engineered for use in physical therapy and rehabilitation centers. It allows individuals recovering from neurological or physical disorders – such as injury, stroke, or surgery – to exercise in a challenging treadmill environment to improve cardiovascular fitness and lower limb strength. Thanks to a custom algorithm, the device employs resistive forces to increase the amount of work required by an individual to move under his or her own effort, but at a comfortable pace.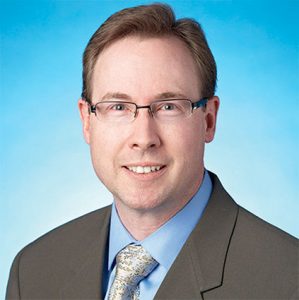 Additionally, in order to guard against injury, ResistX features a protective catching mechanism and padded backstop. These features ensure that if a user loses balance, he or she will not fall or be thrown from the device.
Feedback at ACSM around the device has been positive, Hergenrother said. "People are seeing a need for this. People are actually trying it out and seeing it's functional."
The project was accelerated by a $164,800 grant from the Alabama Innovation Fund — a program administered by the Alabama Department of Commerce that provides funding for promising research being conducted at Alabama universities and organizations.
"The Alabama Innovation Fund is a key component in our efforts to fuel the creation of 'Made in Alabama' products while also advancing our strategy of stimulating breakthrough research at universities and institutions across the state," said Greg Canfield, secretary of the Alabama Department of Commerce. "The treadmill developed by the AIMTech joint venture is precisely the kind of product that aligns with the mission of our Innovation Fund."
One of the teams on the project was made up of volunteer graduate and undergraduate students at UAB. The students participated in testing prototypes, data analysis and research. Southern Research's team had six people involved in the design and construction of the machine.
Born to fill a unique market need
The idea behind ResistX originated several years ago following a presentation by Marcas Bamman, Ph.D., director of UAB's Center for Exercise Medicine, involving a study of individuals with Parkinson's disease. Christopher Hurt, Ph.D., and Dave Brown, Ph.D., attended the talk as members of the UAB Department of Physical Therapy and immediately realized the need to develop a more effective way to conduct exercise tests for patients with disabilities.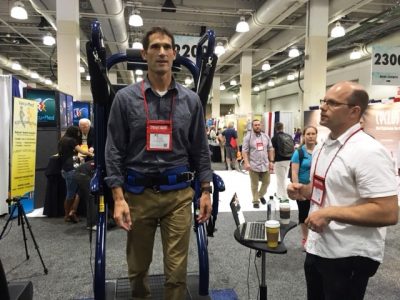 Clinical exercise tests can be difficult for individuals with gait or balance disabilities. For anyone unable to tolerate treadmill tests, alternative methods of measuring estimated peak performance often include bike or recumbent ergometer tests, arm ergometer tests, or submaximal exercise tests. However, these tests have limited ability to provide an accurate estimation of a person's actual peak performance.
"Individuals will self-limit their behaviors if they feel threatened or endangered in some way," said Hurt, co-inventor and a UAB investigator on the project. "So, if you're going to exercise without the safety of a support system, then you may limit the benefit of that exercise. If, however, people exercise in a safe environment, they may push themselves a little harder, may exercise a little longer and may ultimately realize a better outcome."
While physical therapists are often able to assess or improve a patient's fitness level through current methods, there is often limited benefit when it comes to improving one's ability to walk.
"If you want to get good at throwing a ball, you don't go out and practice kicking a soccer ball," Hurt added. "In physical therapy, you need to focus on doing the thing you actually want to get better at. So, if a patient's goal is to walk again, why can't we provide a safe, yet challenging system for the patient to practice walking?"
That question led the UAB team to an AIMTech partnership with Southern Research and opened the door for Woodway to provide a treadmill for use in the development of a prototype. Woodway, a manufacturer of high-performance treadmills used by elite athletes and in physical therapy settings around the world, also offered space at the ACSM meeting to unveil the invention.
"The AIMTech partnership has been incredible because Southern Research has the expertise and unique ability to develop and bring a product to the market quickly," said Brown, the co-inventor. "But, a lot of credit also goes to Woodway for graciously donating a treadmill and to the Alabama Innovation Fund for providing funding to make this possible."
After the unveiling, the ResistX treadmill will return to Birmingham for use in a clinical setting, and for further testing. It will also be available for licensing.
"ResistX is a transformational, rehabilitation tool that will help people develop the strength they need in order to be able to exercise by themselves again," Brown said. "That's our goal, and that's the wish for every physical therapist dealing with a person who has a disability."