The makers: Trey Sims, Will Sims and Andy Anderson
Wickles Pickles, Dadeville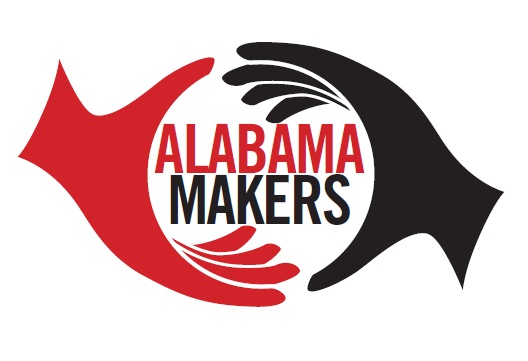 It all started when Dana Ferniany brought her pickles and peppers to a party.
"We were at a family Halloween party in 1998, when Dana Ferniany, our cousin's grandmother from Philadelphia, showed up with her special pickles and peppers," Trey Sims remembers. "She always gave them to family members and friends at Christmas."
From Halloween treat to Wickles Pickles, an Alabama Maker from Alabama NewsCenter on Vimeo.
As Trey and his brother Will pounced on the pickles, their relative related how her spicy concoction had become so popular that she couldn't keep up with the demand. "She said she didn't know if she could keep making it anymore, so Will and I decided to buy the recipe from her," Trey says. "We knew we could make a business from those pickles."
Two months later, Trey had quit his job selling stocks and bonds in Atlanta, and joined Will and Dana in the brothers' hometown of Dadeville. "She taught us how to make the pickles from her 70-year-old recipe, and we came up with the name Wickles Pickles," he says. "By December of that year we had rented a building in downtown Dadeville, and were working three days a week, turning out 27 cases a day."
When they weren't cooking and canning, the brothers traveled around the Southeast, trying to persuade storeowners to stock the unique pickles flavored with cider vinegar, garlic and spices.
"We concentrated on vacation towns on the beach and in the mountains," Trey explains. "That way, when folks got home with the pickles, they'd ask their local stores to get them."
The plan paid off. Within a year, the brothers had added a sweet pickle relish to their Wickles Pickles line, and asked a friend, Andy Anderson, to come in as a partner. Now, with Trey as company president, Andy as vice president and Will as treasurer, the trio runs Sims Foods Inc., one of the largest independent producers of pickled products in the country.
While the business is still headquartered in Dadeville, its jars fill warehouses in Calera, Birmingham, Atlanta and Dallas, and are sold on the company's website and at grocery stores, specialty food shops, farmers markets and other outlets in all 50 states. In addition to the original spicy treat, Wickles' wares now include 10 types of spear and dill pickles, sweet and savory relishes, sandwich spreads and pickled okras.
"My favorite is our new Dirty Dill pickles." Trey says. "They're spicy and  garlicky, really intense."
While the owners share a large, open office at the company headquarters, they spend much of their time in an adjoining test kitchen, sampling new mixtures of spices, sugars, garlic and other (often secret) ingredients. Trey admits the results are sometimes mixed.
"Certain products come and go, and others stick," he says. "But we won't put anything out there unless we know it's unique, something you can't get anywhere else."
---
The Product: Spicy and savory spear and dill pickles, pickled okra, relishes and sandwich spreads.
Take Home: A 16-ounce jar of "Wicked Okra," a prickly pickled treat that turns a regular Bloody Mary into a wicked wonder. $4.95
Sims Foods Inc., 21240 U.S. Highway 280, Dadeville, AL 36853
256-825-0848; www.wicklespickles.com