When you imagine Sweet Home Alabama, you don't typically envision high stress. But an analysis from website Wallet Hub found three Alabama cities among the top 10 most stressed.
The rankings of the nation's 150 largest cities placed Mobile second, Birmingham third and Montgomery 10th.
The study collected data from the cities, rating their stress in five areas: work-related, money-related, family-related, health and safety-related stress, and coping with stress. The data used stressful factors such as job security, cost of living, divorce, mental health and physical activity. Detroit topped the list as the most stressed while Fremont, Cal. was the least stressed city.
Of course, cities themselves aren't stressful – it's what's going on in the lives of the people.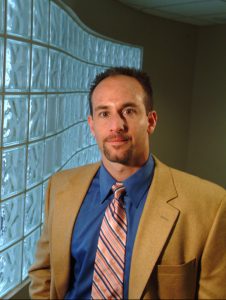 "Psychological stress is an individual experience," said Dr. Josh Klapow, a clinical psychologist and professor at UAB.  "It is only experienced by the individual and can only be quantified by indicators or variables associated with perceived stress."
Klapow noted that an area may have a large number of people experiencing stress, yet it does not mean that any one individual has a very stressful experience by living in that area.
Klapow said it's not the existence of stress in these cities but how people deal with it that is key.
Crime, divorce, cigarette smoking rates, environmental conditions, joblessness and the economy all can contribute to a person's stress. High stress levels can lead to early death, disability, psychiatric disorders, lost work productivity, crime and poor overall well-being. These create new sources of stress in what becomes a vicious cycle.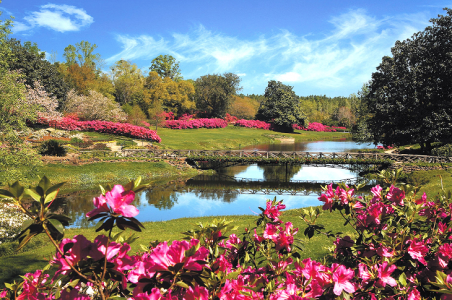 Though stress levels have declined since 2007, there is always room for improvement.
Klapow recommends a few ways to lower stress.
Changing the situation or environment, changing the thoughts about the situation and changing the physiological reaction to the environment are all options, he said. Though reducing stress is not the easiest thing to do, it's important.
Representatives from the ranked Alabama cities disagree with the rankings, saying the survey is based on unrelated statistics that don't accurately paint a picture of a place and its people.
"I don't see Mobile as a high-stress city – we are in the South, we are known for our Southern hospitality, and laid-back lifestyle," Mobile City Councilwoman Gina Gregory said. "We swim, ski, surf, fish, hunt, listen to live music and dance at multiple music festivals, support the arts with an ever-growing Art Walk, and take pride in having some of the best seafood in the country."
Mobile has co-working spaces, new restaurants, attractions, shops and galleries opening – all of which scream "fun," not "stress," Gregory said.
"More and more people are visiting Mobile because they enjoy the experience here, and international companies like Airbus and Austal chose to open their facilities here for a reason," said Stacy Hamilton, vice president of marketing and communications at Visit Mobile.
Dilcy Hilley, vice president of marketing and communications with the Greater Birmingham Convention and Visitors Bureau, was similarly surprised at the Magic City's ranking as a "stressed city." Birmingham has been continuously growing and innovating in recent years with new attractions, restaurants and businesses that don't suggest an area of high stress.