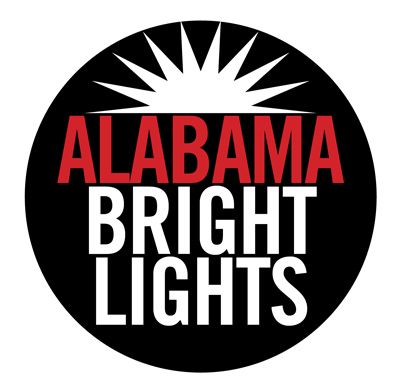 Writer T.K. Thorne's eyes lit up when she spoke about the Alabama Writers Conclave at the recent AWC Conference at the Alabama School of Fine Arts.
"The Alabama Writers Conclave has been around since 1923. Actually, it's one of the oldest in the country," Thorne said.
I had heard of the organization that serves aspiring and published writers all over Alabama, but had no idea it has such a long history, and it's still going strong. Thorne has been writing for 40 years and a member of the AWC for eight years, currently serving as vice president and program chairwoman.
"The AWC began in Montevallo almost a century ago, and it was Alabama's first official writers' organization," Thorne said.
Alabama Bright Lights: T.K. Thorne is a writer who loves helping other writers from Alabama NewsCenter on Vimeo.
The conference at ASFA catered to hundreds of writers and offered lectures and workshops by noted authors and poets. Published writers from different genres offered their books during signings.
It was one of several events and competitions the AWC holds yearly. Through those events, writers share information, work on ideas, improve skills and aspire to what most writers hope to do: put art into the world to be enjoyed.
"Our annual writers' conference isn't like most conferences, where you meet a famous author or hear someone famous speak. It's a craft conference where you learn about the craft of writing, network with each other and try to improve as writers," Thorne said.
The AWC also nominates, for the governor's appointment, Alabama's Poet Laureate. Members are from all over the state, and include writers from many disciplines including fiction, nonfiction, poetry, business, science, journalism and romance. Publishers and teachers are encouraged to participate.
Thorne has written two novels, "Angels at the Gate" and "Noah's Wife," and a nonfiction book, "Last Chance for Justice," about the investigation of the Sixteenth Street Baptist Church bombing in Birmingham, and the evidence uncovered that led to convicting the bombers.
I asked Thorne why she has volunteered with the AWC for so many years.
"I do this is because I am a writer, and I know how hard it is to build your craft and to put your writing out in the world. I want to give back a little bit. I love being a writer, and I love helping other writers. It gives me a lot of joy," Thorne said.
Whether you're an aspiring or a published writer, the AWC has a place for you. Find out more by visiting www.alabamawritersconclave.org.
Alabama Bright Lights captures the stories, through words, pictures and video, of some of our state's brightest lights who are working to make Alabama an even better place to live, work, and play. Award winning journalist Karim Shamsi-Basha tells their inspiring stories. Email him comments, as well as suggestions on people to profile, at [email protected].