Birmingham, Alabama, was supposed to have been Richella Heekin's biggest mistake. Now it just might be a highlight.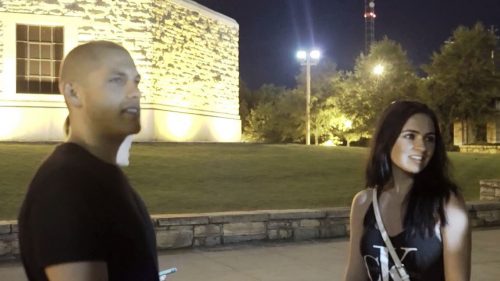 Heekin made headlines earlier this year when she mistakenly booked a holiday to Las Vegas departing from Birmingham, Alabama, rather than Birmingham, England. The trip was a 30th birthday present to her boyfriend, Ben Marlow, and the two only realized the mistake when they showed up at the Birmingham, England, airport for their flight.
After the story went viral, many people stepped forward to turn the couple's lemons into lemonade, to include Richard Branson and Virgin Atlantic (who funded their trip to Las Vegas) and famed Birmingham (Alabama) problem-solver Tom Cosby, who insisted the couple come to the Magic City to see what they were missing.
Last night kicked off the couple's Birmingham leg of the trip (they spent the previous five days in Vegas) at Vulcan Park and videographer David Macon captured their initial reaction to the Magic City. Today is packed with events from the Birmingham Civil Rights Institute to Barber Motorsports Park, Red Mountain Park, Barons baseball and a concert at Iron City. Some Birmingham beer and food will be thrown in as well.
Alabama NewsCenter is along for the ride and will have a full look at their visit tomorrow. Watch the video from last night.
British couple begins Birmingham leg of a magical make-up vacation from Alabama NewsCenter on Vimeo.