Over the past two years, Alabama has been on the radar of many real estate investment trusts throughout the country.
Tight competition in the top-tier markets has forced REITs to look at Alabama and similar states that were once overlooked markets for commercial and residential investment. That attention has paid huge dividends for the multifamily and office sectors.
One investment property type, however, has been outperforming many of its counterparts the past couple of years, and that is self-storage.
Bill Barnhill, CCIM and owner of Omega Properties in Mobile, has been involved with brokering self-storage properties for more than two decades, and he has seen the sector evolve from a quiet industry in the early 1990s to a thriving investment type during the post-recession era.
"What's really driving values more than anything is low interest rates," Barnhill said.
Barnhill was recently quoted in the CCIM Institute's Commercial Investment Real Estate magazine on the state of self-storage properties nationwide. Barnhill's company covers Alabama, Mississippi, Louisiana and the Florida Panhandle.
"Some people think it's a simple business," Barnhill said. "It used to be, but it's not anymore. It's not hard. You don't have to be a rocket scientist, but you do have to compete against the larger operators."
Evolving industry
Barnhill said in the early days of self-storage, much of the product was made up of simple metal buildings. Today, multistory facilities are being built in just about every major market, including Birmingham and Huntsville, among others in Alabama.
"They're really good-looking buildings," Barnhill said.
Aside from the aesthetics, the properties are profitable for their owners.
"What makes it a good business is that you don't have a lot of maintenance," Barnhill said. "If you have an office building or a retail center, every time you change tenants you've got to go in there and paint, change the carpet and that kind of stuff. … In storage, there's typically not a lot of maintenance to it."
Barnhill said many owners of self-storage properties have taken advantage of add-on services that range from tenant insurance, boat storage and truck rentals to shredding paper and renting propane tanks.
Record sales
Other industry leaders across the state have benefited from the increased interest in Alabama self-storage properties.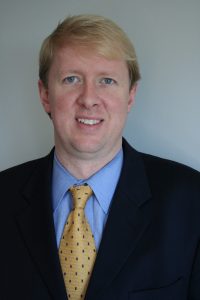 Eddie Greenhalgh, CCIM and senior associate at Birmingham's Marcus & Millichap office, said REITs have taken a higher interest in Alabama's top markets the past two years.
"It's been strong," said Greenhalgh, who is a long-standing board member of the Alabama Self Storage Association (currently serving as vice president) and a member of Marcus & Millichap's national self-storage group. "The major markets have been so competitive and there's such limited supply. There's been bleed-over into markets like Birmingham."
Greenhalgh recently sold 3,191 units in Birmingham for $18,500 and represented an investor in the purchase of two storage facilities in Mobile, totaling more than 60,000 square feet.
"Two years ago, they wouldn't have looked at Alabama, period," Greenhalgh said. "We're seeing record sales in storage facilities right now."
Greenhalgh said he knows of at least a dozen construction projects in the works across Alabama, with at least 10 other properties under contract, awaiting zoning approval to build. About 20 properties in the state are being expanded, Greenhalgh said.
Greenhalgh has seen about 15 properties of more than 200 units sold in the first half of 2016, with prices ranging from $1.5 million to $18 million.
More growth likely
Over the next year or so, Barnhill expects to see markets like Huntsville and Birmingham continue to add more self-storage. Outside Alabama, places like Austin, Texas and Orlando continue to see high levels of investment due to the larger populations and bigger household incomes.
"They'll buy anything that's in a sizable city," Barnhill said. "They have a lot of cash, and they'll buy any good property in a highly populated area."
Barnhill said the two biggest risks to self-storage are a potential rise in interest rates and overbuilding in a single market.
"Developers always overbuild," Barnhill said.
Alabama continues to draw interest from investors and developers in a sector that has quietly given multifamily and office properties a run for their money.
Barnhill and Greenhalgh are members of the Alabama Center for Real Estate Leadership Council.