When Judge Gary Pate fell while rock climbing in 2004, it could have been much worse than the severe spinal injuries he suffered. It was a debilitating injury, one that sent him to Birmingham's Lakeshore Foundation for months of rehab.
While there, he was introduced to a sport he barely knew existed – wheelchair rugby, made famous in the 2005 Oscar-nominated documentary "Murderball." Twelve years later, he's doing color commentary for NBC Sports' coverage of wheelchair rugby at the Paralympics in Rio.
"I turned down a trip to go to Rio with the U.S. team because 17 days was going to be too long to be away from my wife and kids," Pate says. "NBC put out some feelers looking for someone who knew wheelchair rugby who wasn't going to Rio, and my name came up."
So on Tuesday, Pate headed to Stamford, Connecticut, where he'll be the color commentator to Ed Cohen's play-by-play of the wheelchair rugby competition, which begins Wednesday. Many of NBC's commentators will be broadcasting from Connecticut rather than Brazil.
"I was joking with Ed, telling him this is the beginning of his career," the 65-year-old Pate says. "This is the beginning and twilight of my broadcasting career."
It probably never would have come about had Pate not rehabbed at Lakeshore in 2004, where he met some wheelchair rugby players – the national team is based at Lakeshore – and was asked to be equipment manager for a club team.
"I knew nothing about the sport," Pate says. "I knew nothing about wheelchairs, period. But they taught me."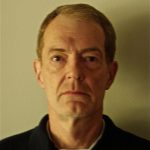 Pate, who retired from the bench in 2011 after 19 years as a Jefferson County circuit judge, became a certified referee, joined the U.S. team as a staff member in 2009 and served as president of the U.S. Wheelchair Rugby Association from 2010 until 2014. (He and his wife, Crystal, are parents of 2-year-old twins, which led to Pate not running for re-election).
"It has just been a great experience to get to see the world," says Pate, who has traveled to Australia, Argentina, England, Denmark and Canada with the U.S. team. "It's also a very broadening experience to travel with athletes who have disabilities. These guys and girls – this is a coed sport — are extreme athletes who happen to have disabilities."
They all also happen to use wheelchairs, which doesn't stop the competition from being fast and fierce (hence, the title "Murderball.")
"People will watch wheelchair rugby first out of curiosity, because it's basically a full-contact sport," Pate says. "But they'll continue watching it afterward because of the competition."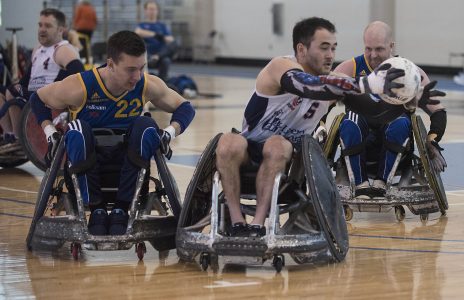 Pate and Cohen will be calling every match in the wheelchair rugby competition. Early rounds will be live-streamed on NBC Sports' website. Some will air on NBCSN, and the gold-medal match on Sunday will be broadcast live on NBC.
The U.S. team is No. 1 in the world coming into Rio, and Pate says only four teams have ever medaled in the history of wheelchair rugby in the Paralympics: The U.S., Canada, New Zealand and defending gold medalists Australia.
"New Zealand didn't qualify this time," Pate says. "I think the two dark horses would be Great Britain and Japan."
Pate, who teaches at Cumberland School of Law at Samford University, is still in awe of the wheelchair athletes he has come to know so well.
"These are world-class athletes, and that's the only way to view them," he says. "Many of them went from being told they'd never be able to travel, live independently or compete, and then they discovered wheelchair rugby and find out they can do this. They are world-class athletes who happen to compete in chairs."