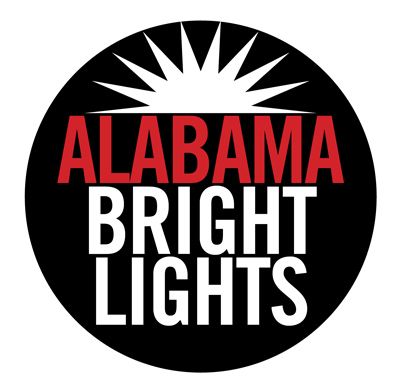 Love is all over the Red Barn.
Sounds like a song? It's not. It's a real place on Alabama Highway 119 in Leeds, where emotional and metaphorical love meet Love's inspiration.
In the 1960s, a precious and beautiful teenaged girl named Love Cowart died in a car accident. Since that day, her mother, Anita Cowart, has aspired to help others through the legacy of Love.
Enter Joy O'Neal, who made Anita's wish come true when she founded the Red Barn in 2012.
"The Red Barn came out of a vision that I had shared with Anita Cowart, one of my best friends, whose daughter had died in a car accident. She wanted a place where hurting children could come and work with horses and learn about love. That's what we do here each and every day," said O'Neal, who is the nonprofit's executive director.
Red Barn helps hurting children learn about love from Alabama NewsCenter on Vimeo.
Quaint red and white barns dot the 33 acres that have become a favorite of many disabled children in Birmingham. The Red Barn hosts more than 100 children every week from all walks of life. Some struggle with cerebral palsy, Down syndrome and other challenges. Children in foster care, or with a parent who has a terminal illness, also enjoy riding horses at the Red Barn. O'Neal and the staff customize the activity to fit the child and his or her circumstance.
"Our three main activities are horseback-riding lessons, but we also have different day camps with art and music where kids can just be kids," O'Neal said.
Assistant Director Amber Owens knows that the Red Barn is an inspiration in children's lives.
"It's rewarding to see the impact of the programs on the children, and the way that they interact with the horses. The kids might be having a stressful day, but when they leave they always have a smile on their faces. That's simply rewarding," Owens said.
O'Neal helped a young girl brush the mane of a beautiful horse named Waffle. Across from Waffle, a massive horse named George resides. Others are named Ziggy, Blue, Tusker, Flame, Salty, Banjo and, of course, Elvis. Don't let some of the names fool you. These horses have been vetted to be gentle and friendly.
"All the things in my own life that I have been through have been redeemed and transformed," O'Neal said. "Things that I never thought I would one day put to good use. I think the main thing is to live out the vision of 'Love' that my mentor and best friend shared after her daughter's death."
Love is not just a story of inspiration for the Red Barn, the staff or the children they help. It's also not just in the tagline: Faith, Hope and Love.
Love at the Red Barn is a paradigm. It's a way for the children who ride those calm horses to see beyond their challenges, and to experience love in an emotional, soulful and physical sense.
Alabama Bright Lights captures the stories, through words, pictures and video, of some of our state's brightest lights who are working to make Alabama an even better place to live, work and play. Award-winning photojournalist Karim Shamsi-Basha tells their inspiring stories. Email him comments, as well as suggestions on people to profile, at [email protected]