Gus Malzahn has handed the keys of the Auburn offense to Rhett Lashlee. The head coach, who's been known for his offensive wizardry, has turned offensive play-calling duties over to his offensive coordinator.
"This day and time in this league, to be the head coach and calling offense is not realistic, at least not for me," Malzahn told media this week. "We've got very good offensive coaches that'll definitely do a great job with that. It'll definitely help me."
Auburn faces its second straight opponent from the Bayou State. After outlasting LSU 18-13 last week, the Tigers welcome the Louisiana-Monroe Warhawks to Jordan-Hare Stadium for its homecoming game at 2:30 p.m. Saturday.
That game can be seen on the SEC Network's alternate channel.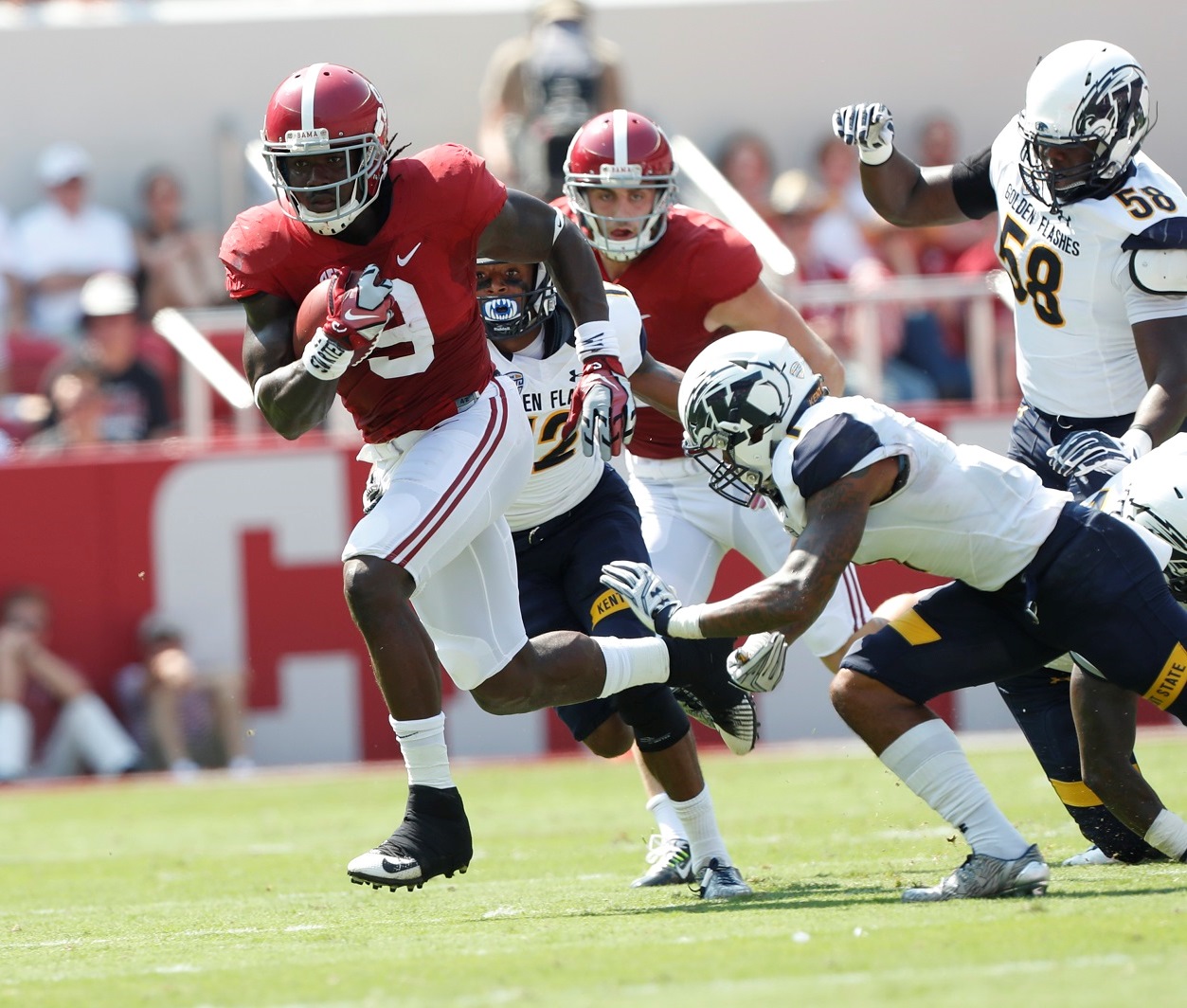 No. 1 Alabama returns to Southeastern Conference play as it hosts Kentucky. Crimson Tide fans will be in a celebratory mood with homecoming events on tap surrounding the 6 p.m. kickoff.
Starting tailback Damien Harris has been slowed by a sprained right ankle. Freshmen Joshua Jacobs and B.J. Emmons performed well in Alabama's victory over Kent State and could be called on again against the Wildcats.
Greater attention could be on the man taking snaps after starter Jalen Hurts. Reports surfaced this week that redshirt freshman Blake Barnett is transferring and has left the program, although the program had not confirmed that Thursday afternoon.
OTHER STATE SCHOOLS
North Carolina-Pembroke at Tuskegee: The Golden Tigers moved up in the American Football Coaches Association poll for the fifth straight week and now sit at No. 11 nationally. They are 4-0 overall and 3-0 in the Southern Intercollegiate Athletic Conference. Tuskegee steps out of its league for a 1 p.m. kickoff against the Braves.
San Diego State at South Alabama: The Jaguars sandwiched a pair of losses between two wins in their first four outings this season. Their game, which kicks off at 7 p.m., can be seen on ESPN News.
Jacksonville State: The Gamecocks (3-1) begin Ohio Valley Conference play next Saturday, Oct. 8, hosting Tennessee Tech. That game can be seen on ESPN3 and the Watch ESPN App.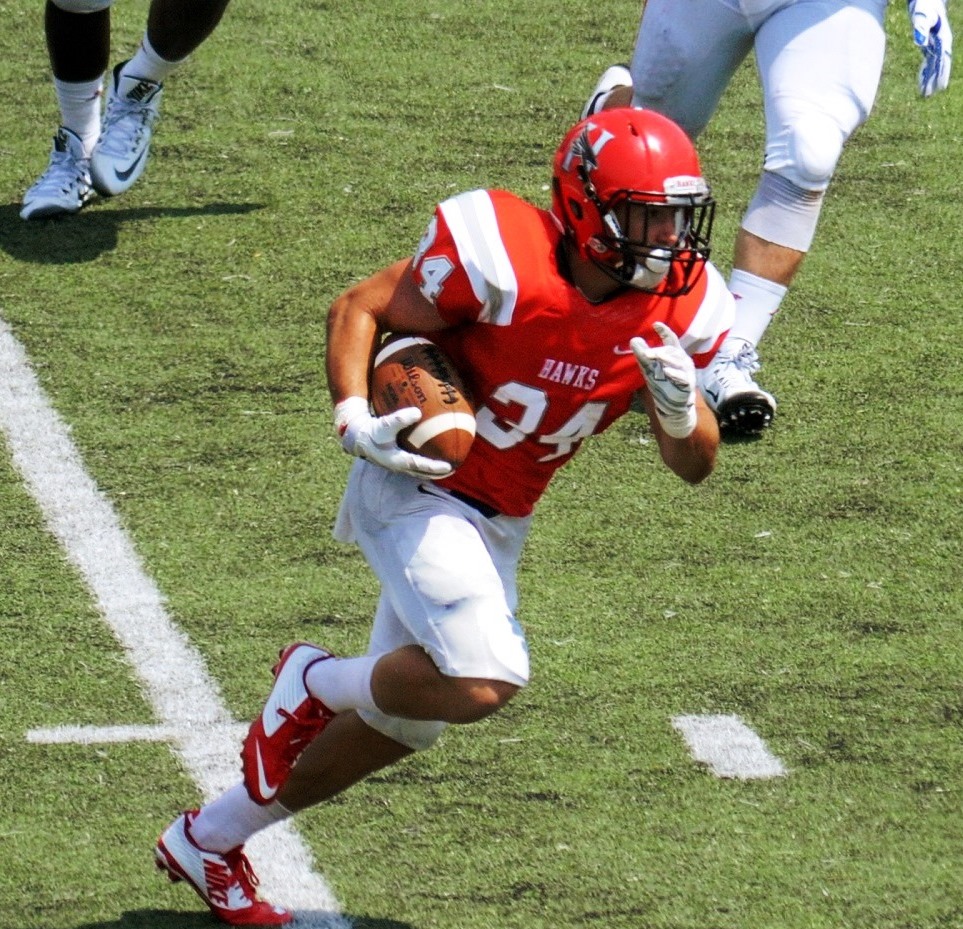 West Georgia at North Alabama: The Lions opened the season with a loss to FCS and in-state foe Jacksonville State. Since then, they have reeled off two victories. They'll go for a third straight at 6 p.m. to continue their Gulf South Conference slate.
West Alabama at Shorter: After falling 45-7 last week to North Alabama, the Tigers travel to Rome, Ga., for a 6 p.m. Central kickoff.
Alabama A&M at Texas Southern: The Bulldogs have just one victory in four outings this season. They'll try to get back in the win column as they travel to Houston for a 7 p.m. kickoff.
Arkansas-Pine Bluff at Alabama State: The Hornets are 0-4 overall and 0-3 in the Southwestern Athletic Conference. The Lions are 1-3 and 1-1. Kickoff is at 2 p.m.
Troy at Idaho: The Trojans (3-1) head to the Pacific Time Zone for a 4 p.m. Central kickoff. Their Sun Belt Conference game can be seen on ESPN3.
Huntingdon at N.C. Wesleyan: The Hawks, ranked No. 15 in the latest NCAA Division III poll, return to action for their USA South Athletic Conference opener at noon Central.
Birmingham-Southern at Chicago: The Panthers (1-3) head to Illinois for a noon kickoff.
Miles at Albany State: The Golden Bears are just behind Tuskegee in the SIAC West. Their contest in Georgia kicks off at 6 Central.
Wofford at Samford: After a pair of wins to open the season, the Bulldogs took it on the chin last week at Chattanooga. Kickoff for this Family Weekend game is at 2 p.m. It can be seen on ESPN3.
HIGH SCHOOLS
7A: Bob Jones, No. 5 in the latest Alabama Sports Writers Association rankings, is at No. 3 Hewitt-Trussville.
6A: Jackson-Olin (5-1) vs. Ramsay (4-1) is so big in Birmingham this week that the game was moved to Saturday night at Legion Field. This could go a long way toward settling Region 5.
5A: No. 1 Jackson hosts No. 2 St. Paul's. Enough said.
4A: No. 10 Thomasville traveling to No. 4 Andalusia should be good.
3A: Pike County playing at Coosa Central is special because the stadium at Rockford is being named for Coach Keith Bullard, a former head coach and principal who died at 53 of cancer.
2A: Sand Rock lost its opener but has reeled off four victories in a row since then. There's a big roadblock to a fifth straight win as No. 1 Fyffe comes calling.
1A: Perhaps the best game in the state pits No. 5 Sweet Water against home-standing No. 2 Linden. Linden coach Andro Williams is a former Sweet Water player, and both teams are good enough to win a state championship.
AISA: Talk about a barnburner. No. 1 Bessemer Academy travels to Prattville to take on No. 2 Autauga Academy.