Construction is well underway at two large-scale Alabama Power solar energy projects at military installations. Both projects, at Fort Rucker and the Anniston Army Depot, are expected to be completed by year-end.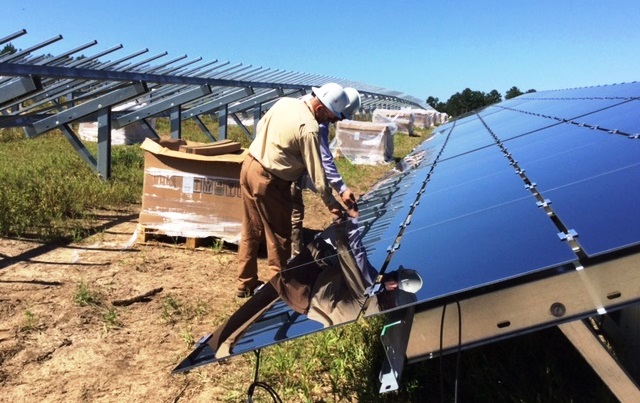 The site preparation work is complete at both, and at Fort Rucker the posts that will support the solar structures have been installed. That phase is about 60 percent complete at the Anniston site. The plant sites are at different stages of construction because of different construction approaches, but both are scheduled to be operational in December.
The posts that have been installed serve as the base, or the mounting, for the solar panels that will absorb the sunlight and convert it into electricity. The solar panels, along with associated equipment such as cabling and other electrical accessories, make up the solar arrays. When complete, the photovoltaic solar generating plants will be made up of thousands of arrays.
"Due, in large part, to the support from the Anniston Army Depot and Fort Rucker teams, the solar projects are moving forward smoothly," said Stan Helton, Contracts and Project Management Manager for Alabama Power. "It's exciting to see these projects develop and support the military's goals while benefiting our customers."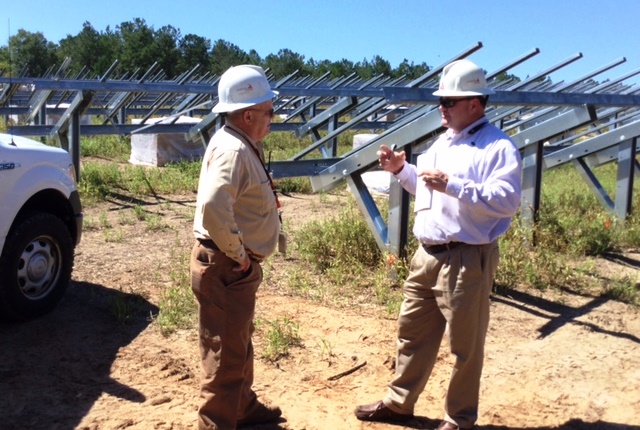 Both projects, owned by Alabama Power, will generate electricity that will flow back into the power grid as part of the company's generation portfolio. Alabama Power retains the rights to the energy and the renewable energy credits (RECs) from the project to serve its customers with renewable energy. Or the company can sell the energy and the RECs, together or separately, to third parties for the benefit of customers.
The projects at Fort Rucker and Anniston Army Depot provide benefits to all Alabama Power customers because of long-term power contracts between the company and the two military installations. Both Army facilities will continue to purchase their electricity requirements from Alabama Power under separate and existing electric service agreements.