Two Alabama college football teams will be getting into the Mardi Gras spirit as bowl games take them to the two homes of carnival.
Auburn earned an invitation to New Orleans to play in the Allstate Sugar Bowl by being the highest ranked SEC team not heading to the college football playoffs.
The Tigers were ranked 14th in in the College Football Playoff standings Sunday, three spots ahead of Florida, the next SEC team.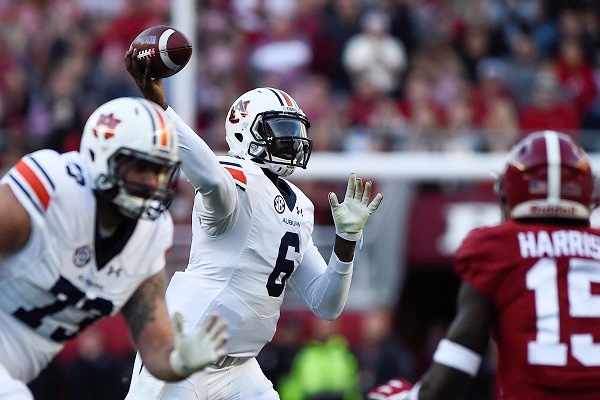 Coach Gus Malzahn's Tigers will play Big 12 champion Oklahoma on Jan. 2.
Auburn-Oklahoma will kick off at 7:30 p.m. on that Monday in the Superdome.
"I'm excited for our players, coaches and the Auburn family to experience one of the best bowl games in all of college football," Malzahn said in a statement. "We can't wait for this opportunity and look forward to our trip to New Orleans."
Auburn is 8-4 and tied for the second-most wins in the SEC. The Tigers finished in a tie for second in the SEC West. The first and last losses of Auburn's regular season were to a pair of participants: Clemson and Alabama.
No. 7 Oklahoma is 10-2 and swept through the Big XII with a 9-0 conference mark. The Sooners beat Oklahoma State 38-20 Saturday.
Oklahoma coach Bob Stoops said on ESPN that his Sooners are excited to play in the Sugar Bowl after winning the Big XII.
"Now we'll be challenged again to be in a major bowl against another excellent football team," he said.
Sugar Bowl ticket requests were available to Tigers Unlimited members, faculty and staff and students on Sunday afternoon. Tickets will go on sale to the general public at AUBTIX.com at 4 p.m. Monday.
Dollar General Bowl
Troy University will play its bowl game in Mobile, home of the first Mardi Gras.
Troy (6-2, 9-3) of the Sun Belt Conference will face Ohio University (6-2, 8-5) of the Mid-American Conference in the 18th annual Dollar General Bowl on Friday, Dec. 23, at Ladd-Peebles Stadium.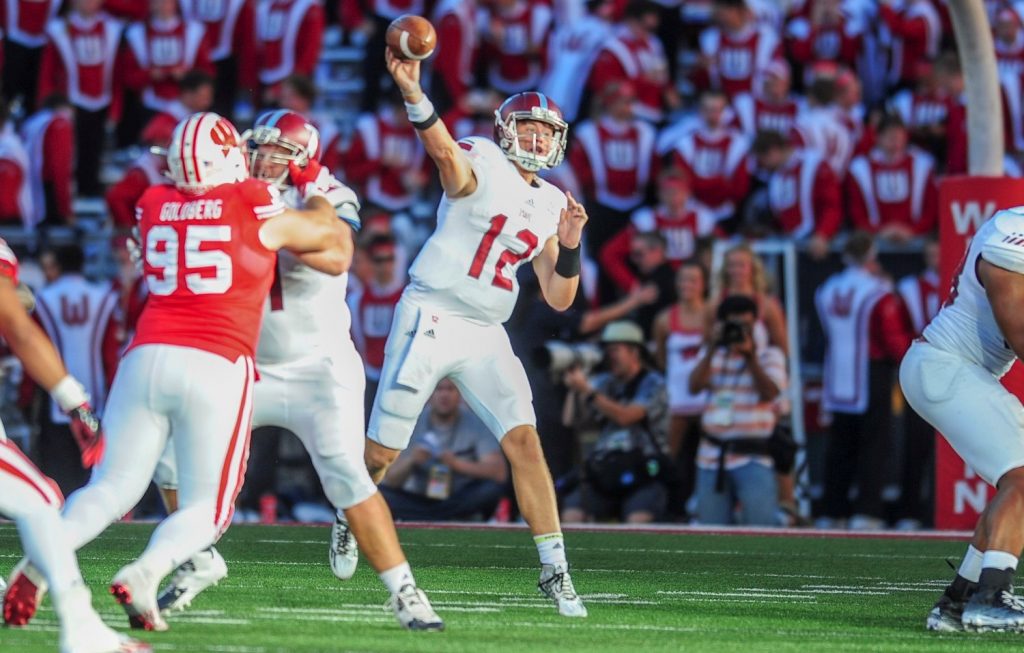 Kickoff is set for 7 p.m. and the game will be nationally televised on ESPN.
"We are excited to welcome back Ohio and Troy to the great city of Mobile," said Dollar General Bowl President Jerry Silverstein. "We look forward to treating each team and their fans to a first class bowl experience."
Ohio and head coach Frank Solich return for their second appearance in Mobile, having played in the 2007 bowl game. This year marks the eighth straight year of bowl eligibility for the Bobcats. Ohio, who clinched the MAC East Division, only lost by six points to No. 15, undefeated Western Michigan in the MAC Championship game on Friday.
The Trojans return to Mobile for their first bowl game since 2010, when they appeared in the previously named GMAC Bowl. In November, Troy was ranked No. 25 in the AP Poll, the first time a Sun Belt team has earned a top 25 ranking.
Troy leads the Sun Belt in scoring, passing and total offense with 49 touchdowns and 5,263 total yards. Junior running back Jordan Chunn's 13 touchdowns lead the league.
Troy is led by head coach Neal Brown, who at age 36 is one of the youngest head coaches in the FBS. In his two seasons as head coach, Brown has posted an 11-7 conference record and the Trojans' five-win improvement from last year ranks as the fifth-best turnaround nationally.
Dollar General Bowl game tickets can be purchased online or by calling the Dollar General Bowl office at 251-635-0011. Tickets are $45 for sideline seats and $15 for general admission.
Birmingham Bowl
South Florida of the American Athletic Conference will take on South Carolina of the Southeastern Conference in the 2016 Birmingham Bowl.
The game is set for 1 p.m. on Thursday, Dec. 29, at historic Legion Field in Birmingham. The game will air nationally on ESPN and ESPN Radio.
The South Florida Bulls, ranked No. 25 in the AP and No. 22 in the USA Today Coaches Poll, finished their season 10-2 and second place in the East Division of the American.
USF Head Coach Willie Taggart said his team is looking forward to coming to Birmingham for the game.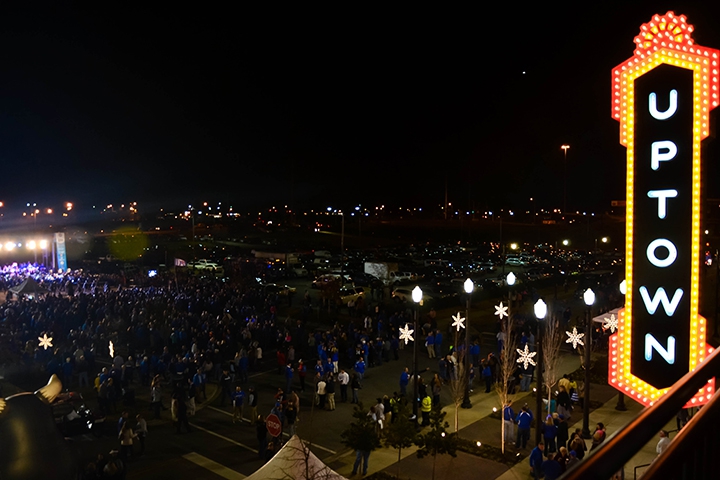 "This is a great opportunity for our program to go out and show the country what we are all about and add another significant victory to a record-breaking season. We wanted to make going to bowl games a regular occurrence again at South Florida, so it's great to be returning to a bowl for a second straight season and have the opportunity to play an SEC opponent in Birmingham," said Taggart.
"It is exciting to be returning to a bowl game for the second straight season and we look forward to a terrific game in Birmingham at legendary Legion Field. Our student-athletes, coaches and fans are very deserving of this opportunity to finish a record-setting season on a high note. I look forward to seeing Bulls Nation represented well in Birmingham," said Mark Harlan, USF Athletic Director.
This will be USF's second appearance in the Birmingham Bowl. The Bulls defeated East Carolina 24-7 in the inaugural Birmingham Bowl in 2006.
First-year head coach Will Muschamp led the Gamecocks to finish 6-6 record. Muschamp said his team is looking forward to their trip to Birmingham.
"We're excited to play in the Birmingham Bowl," he said. "It's another chance for the 2016 team to play together. It also gives us an opportunity to continue to improve our program in our first year. We look forward to playing in historic Legion Field, the site of the first two SEC Championship games, and in the state Alabama, which will be a homecoming for eight of our players."
Tickets to the 2016 Birmingham Bowl are on sale now and may be purchased by phone at 877-464-9529 and online. Tickets are also available at the Legion Field Box Office now through game day.  Corporate packages, which include premium ticket locations, hospitality benefits, and corporate branding, are available by calling 205-733-3776 ext. 102.
Raycom Media Camellia Bowl
Toledo and Appalachian State, a pair of nine-win teams, have accepted invitations to meet in the third annual Raycom Media Camellia Bowl, according to an announcement today by Executive Director Johnny Williams.
Toledo and Appalachian State will meet at 4:30 p.m. on Saturday, Dec. 17, at the historic Cramton Bowl in Montgomery. The game will be televised by ESPN and also air on ESPN Radio. The Raycom Media Camellia Bowl will be the third of four bowl games to air on ESPN networks on the opening day of the college football bowl season.
Tickets to the third annual Raycom Media Camellia Bowl are on sale online. Tickets are $30 for reserved seats and $20 for general admission seating.
The previous two Raycom Media Camellia Bowl games have been decided in the final minute. Appalachian State defeated Ohio University 31-29 in the 2015 Raycom Media Camellia Bowl. Bowling Green  defeated South Alabama 33-28 in the inaugural Camellia Bowl in 2014.
Toledo (9-3, 6-2 MAC) finished second in the MAC Western Division behind undefeated Western Michigan, under first-year head coach Jason Candle. The Rockets are making their 16th all-time bowl appearance and have posted a 10-5 all-time record.
Toledo is making its third straight bowl appearance. Toledo is also playing its third bowl game in the state of Alabama, including a 45-13 win over UTEP in the 2005 GMAC Bowl and a 63-44 win over Arkansas State in the 2015 GoDaddy.com Bowl in Mobile.
NOVA Home Loans Arizona Bowl
The University of South Alabama received a bowl bid for the third time in four years with an invitation to the NOVA Home Loans Arizona Bowl.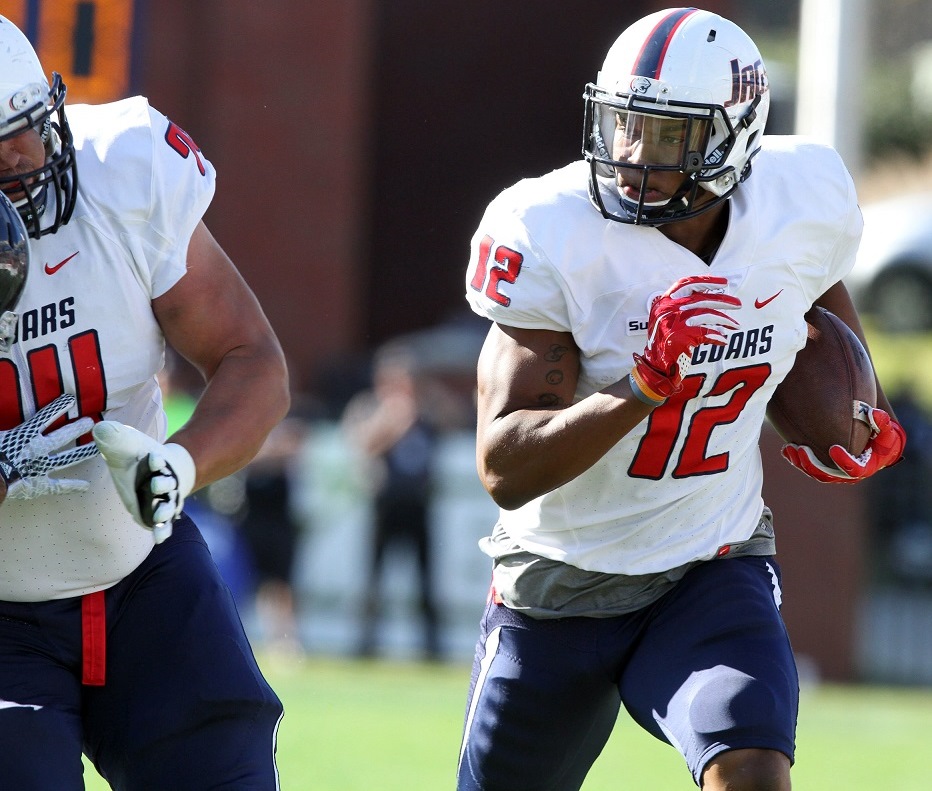 The Jaguars were the fastest NCAA Football Bowl Subdivision program to receive a bid to a postseason bowl when they competed in the 2014 Raycom Media Camellia Bowl against Bowling Green of the Mid-American Conference.
The Jags, a member of the Sun Belt Conference, will face Mountain West Conference opponent in Air Force, which finished the regular season 9-3 overall and 5-3 in league action following a 27-20 victory over then No. 19 Boise State in their last outing.
The Jaguars became eligible to be invited to a postseason bowl Saturday with a 35-28 defeat of MWC's New Mexico State at Ladd-Peebles Stadium, which evened USA's overall record at 6-6.
"The number one thing we will have to do is stop the run.  They are going to run the ball, we know that," USA coach Joey Jones explained.  "But we have 12-15 days of practice to get ready for the option, we're fortunate that it's not a regular game week where you practice three days.  I know two or three of their coaches, they are great guys who really understand the game; I have a lot of respect for their players and their staff.  We're looking forward to playing those guys."
The USA Athletic Ticket Office will begin taking orders from Jaguar season ticket holders and donors at 10 a.m. Monday, with general sales of bowl tickets beginning Wednesday at 10 a.m.  The cost for tickets ranges from $25-65 dollars, and parking can be purchased on day of game at a cost of $15. USA's Athletic Ticket Office staff will make every effort to have tickets in the hands of those who have purchased prior to the holiday break, and tickets not delivered in advance can be picked up at will call at the stadium on the day of the contest.
The 2016 NOVA Home Loans Arizona Bowl will kick off at 4:30 p.m. on Friday, Dec. 30 at Arizona Stadium, with the game televised live nationally by the American Sports Network and also streamed on Campus Insiders.