Single-family housing inventory dwindled in many areas throughout the country during the third quarter, according to data released recently by the National Association of Realtors.
For many of the country's metro areas, this meant prices were on the rise during the three-month span.
"Mortgage rates around historical lows and solid local job creation created a winning formula for sustained homebuying demand all summer long," said Lawrence Yun, chief economist for NAR. "Unfortunately for house hunters in several of the top job-producing metro areas around the country, deficient supply levels limited their options and drove prices higher — especially in markets in the West and South."
Although Alabama and many of its metros experienced increases in home prices, the state is still below the South's median sales price ($213,700) and well below the nation's median sales price ($240,900).
According to the Alabama Center for Real Estate's Third Quarter Statewide Housing Report, the median sales price in the state was $149,019 during the third quarter, a rise of 6.2 percent from the same period in 2015 ($140,293) and still well below the region's and the country's median sales prices.
In ACRE's Alabama Affordability Index for the third quarter, the state had an index of 186.5, up from 180.6 in the second quarter. An index number of 100 means that a family earning the state's median income has just enough buying power to qualify for a loan on the state's median-priced single-family home. The higher the index number is, the more affordable the housing.
Across the state, metro area home prices have risen because of shrinking inventories, but they still remain more affordable than sister cities in other Southeastern states.
Birmingham
Birmingham had a median sales price of $187,300 during the third quarter, according to NAR, a 3.5 percent rise from the third quarter in 2015.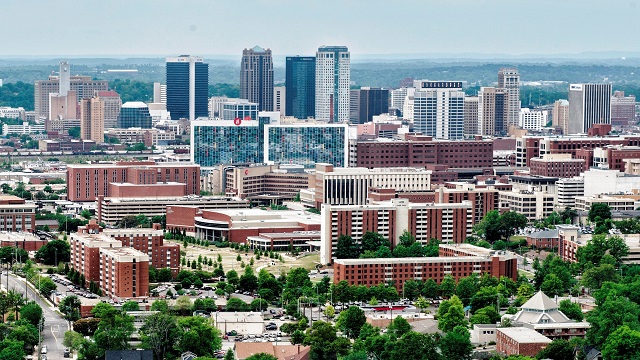 Erle Morring, managing broker at RealtySouth Over the Mountain Acton Road in Birmingham, said low inventory is having an impact on the number of quality properties available in the Birmingham region.
"We simply do not have enough quality properties available," Morring said. "When the 'perfect' house does hit the market, showings are scheduled almost immediately, and we often receive an offer on the first day — sometimes multiple offers. This leaves buyers frustrated with the fast pace of having to make a quick decision and often results, for many buyers, in being on the losing end of multiple-offer situations."
The Birmingham Metro Statistical Area is made up of seven counties and dozens of municipalities, which often results in some areas being hotter than others, with lower inventories and higher prices.
"Our Birmingham market is unbelievable," Morring said. "Many 'hot spots' exist, and the first that come to mind are Homewood, Vestavia and Mountain Brook. Clients report they are drawn to these areas because of proximity to downtown, educational opportunities and quality of life."
Morring said there are areas near downtown that are heating up as well, particularly downtown east to Crestwood.
"This area is appealing to many types of buyers, including empty nesters and first-time buyers," Morring said. "It's full of new restaurants, bars, parks, walking trails and theaters, which have resulted in a ton of vibrant, close-knit and diverse communities."
Huntsville
Huntsville's third-quarter median sales price rose 6 percent to $183,900, compared to last year.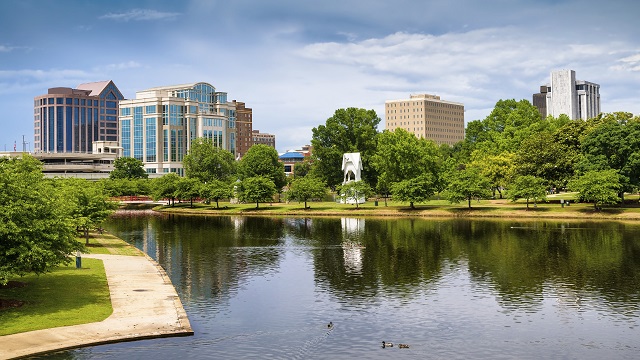 "This is a natural trend that as inventory goes down, prices do go up," said Amanda Howard, owner of Amanda Howard Real Estate in Huntsville. "Our inventory has been on a steady decline."
Howard said the political climate coupled with normal seasonal trends have contributed to a decrease in consumer confidence.
"Now that the change of political course has been decided upon, acceptance will take place," Howard said. "No matter which side of the aisle a consumer was on. they will go back to a sense of normalcy."
Huntsville's home prices have been on the rise since 2013, when the median price was $171,600. That rose to $173,700 by 2015.
Selling in today's market
Because of falling inventory in many areas, the market has become more favorable to sellers than in years past.
Morring said sellers need to be as prepared as possible to market their homes in this climate.
"Sellers need to always be aware of three things that sell houses — price, location and condition," Morring said. "Price it right for the neighborhood and for the condition of the property and it will sell. It's that simple."
Howard said sellers in her area have become more realistic about the kinds of prices they can demand for homes.
"At this time home sellers are not believing pie-in-the-sky prices either, and are pricing fairly," Howard said. "They are moving quickly, and sometimes those quick moves create multiple offers, which brings about higher-priced sales contracts. This is really a good thing for both parties."
Buying in today's market
In some areas, low inventory has created challenges for buyers, who sometimes get caught up in bidding wars for homes.
"We have heard from some buyers that they are confused why prices are going up," Howard said. "The one thing we can always count on in real estate is that it is constantly changing. …This is a hard lesson for some [buyers] after they lose out on a perfect home that fit every single one of their desires. It is heart-wrenching to watch … especially if maybe the last time they went down this round it was five to eight years ago, and the market was much, much different then. … It's no longer wise to play the lowball card. However, it is a good time to act quickly and fairly."
Morring said buyers need to be prepared to act quickly if they are truly interested in purchasing a property.
"In this competitive market, buyers must come prepared to make a move as soon as the 'perfect' property is available," Morring said. "Have your financing in order prior to writing an offer. Have a pre-approval letter in hand. Do your market research ahead of time and act quickly when you find 'the one.'"
Other Alabama markets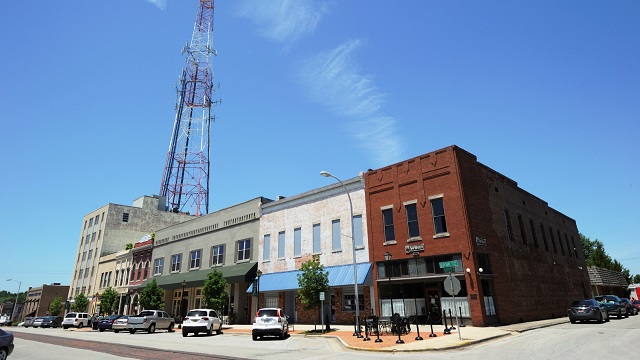 Decatur, another north Alabama market, saw an increase of 12 percent in its median sales price during the third quarter. The price was $137,100, compared to $122,600 during the third quarter in 2015.
Mobile's median sales price during the third quarter rose 13 percent to $135,400, up from $120,000 a year ago.
Montgomery also saw an increase in its median sales price last quarter, a 6.3 percent jump to $133,700.