Johnny Williams has a tough act to follow, Appalachian State coach Scott Satterfield said at a Thursday press conference.
Williams, the executive director of the Raycom Media Camellia Bowl, is following his own act after hosting Satterfield and his Mountaineers in the second annual Camellia Bowl. Appalachian State is back for the third installment of the bowl, facing Toledo on Saturday, Dec. 17 at 4:30 p.m. at Cramton Bowl in Montgomery. ESPN will televise the game.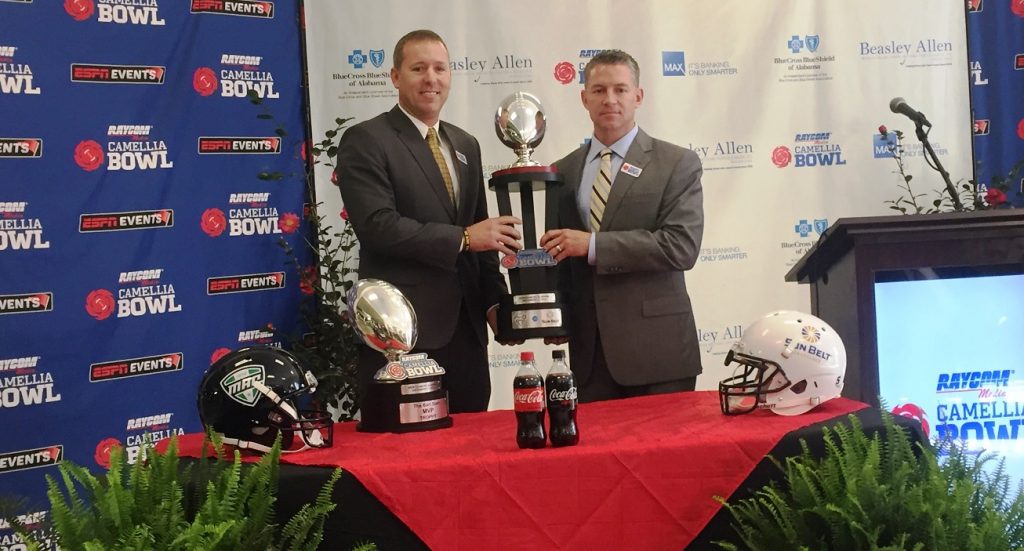 Appalachian State will certainly never forget its first experience in a bowl game, which came last year in Montgomery. That experience has the Mountaineers anxious to learn what they will see and do this time.
"The event that was put on here last year and the city of Montgomery was fantastic," Satterfield said. "It was a great experience for our players, our coaches and our fans. We could not have asked for anything more.
"We are excited to be here," the coach said. "We know it will be a great experience for us. We know what to expect now. Johnny Williams has a lot to live up to after last year."
Toledo coach Jason Candle is confident the Camellia Bowl will be great for him and his team. He cited the rich football history in Alabama in general and Montgomery in particular.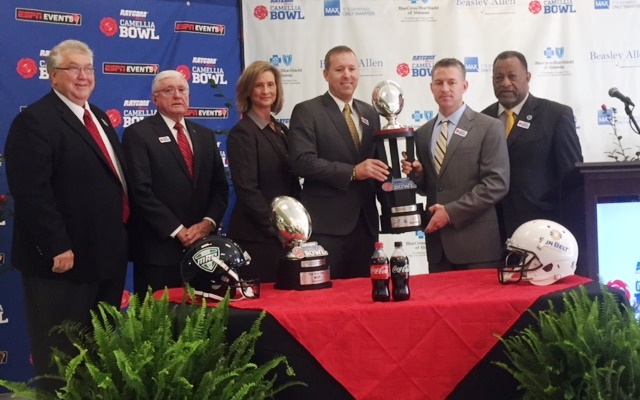 "The Rockets could not be happier to be part of that," Candle said. "The city of Montgomery will provide great hospitality for our team, and our fans are certainly looking forward to making the trip down to watch the game.
"We have a chance to play a tremendous team in Appalachian State," he said. "I certainly have a lot of respect for Scott (Satterfield) and what he has been able to do with that football program."
Toledo (9-3, 6-2 MAC) finished second in the MAC Western Division behind undefeated Western Michigan. Under Candle, a first-year coach in the program, the Rockets are making their 16th overall bowl appearance and have a 10-5 all-time bowl record.
Appalachian State (9-3) won the Sun Belt Conference. The Mountaineers are making their second straight bowl appearance after edging Ohio 31-29 a year ago.
Tickets to the third annual Raycom Media Camellia Bowl are on sale here. Tickets are $30 for reserved seats and $20 for general admission seating.