The Makers: Kim Clay, Paul Pacey, Susan Pacey, Susan Harvison, Judy Pacey
Punta Clara Kitchen, Point Clear
Many kids dream of growing up in a candy store. Kim Clay came pretty close.
"My grandmother, Dot Pacey, started making fudge in a backyard outbuilding in 1952," Clay, co-owner of Punta Clara Kitchen in Point Clear, says. "Pretty soon it turned into a full-time job."
The candy isn't all that's divine at Alabama Maker Punta Clara Kitchen from Alabama NewsCenter on Vimeo.
Clay's father and aunt joined their mother in the business and the family expanded the line of sweets to include a variety of candies (including divinity and chocolates) and cakes, as well as homemade jellies, preserves, pickles and relishes.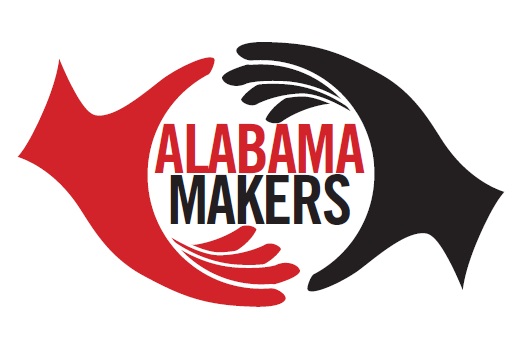 "Eventually, they needed a larger place to work, so in 1976 they moved everything to Miss Colleen's House, a Victorian home once owned by Gramma's aunt," Clay says. "That's where I grew up working in the Kitchen."
Now, along with her parents, Paul and Susan Pacey, her aunt, Susan Harvison, sister-in-law, Judy Pacey, and seven of Dot's great-grandchildren, Clay runs one of the South's most sweetly successful food companies.
"We still use many of Gramma's recipes, including some of her fudge recipes that are more than 100 years old," Clay says. "And like Gramma, we still make small batches – 3 to 5 pounds at a time – and don't use any preservatives. That means our baked products don't have a very long shelf life, but I've never understood people who can let fudge sit around for weeks without eating it."
The family really gets cooking around the Thanksgiving and Christmas holidays, as orders for cakes, divinity, fudge, pralines and combo candy boxes flow in from around the country.  "Luckily, even down here, the weather gets pretty cool that time of year, because the kitchen gets pretty warm," Clay says. "We send out brochures advertising our holiday treats in October, and start filling Thanksgiving and Christmas orders right away."
Things get going again after the holidays, as they turn to jellies, preserves, pickles and relishes. "Canning starts in January and continues through the spring and summer," Clay explains. "We use a lot of local produce. We get our figs from a farm just down the road."
Even as it has grown, the Kitchen has remained a family business, something that Clay hopes never changes. "I have two kids and my brothers have five, and all seven help out," she says. "They seem to enjoy it, and I hope it takes with at least one. Because the Kitchen is part of who we all are. It's our family."
The Products: Christmas favorites are divinity, fudge, pralines and fruit cakes
Take Home: Divinity (15 pieces) $16.95; Pralines (tin of 18) $35.95; Fruit Cake (3 pound) $44.95
Punta Clara Kitchen
17111 Scenic Highway 98, Point Clear AL 36564
800-437-7868
Hours: Monday-Saturday 9 a.m. to 5 p.m., Sunday 12:30 p.m. to 5 p.m.
Stop by the Kitchen (located beside the Wash House Restaurant, just down Scenic Highway 98 from the Grand Hotel Marriott Resort Golf Club and Spa) and pick up some goodies to go, call in an order, or go online.