Regions Bank on Thursday formally unveiled the company's most modern branch location in metro Birmingham to date.
"In many ways, this location represents the future of branch banking," said Brandon Greve, Consumer Banking Executive for Regions. "Regions is making a visit to the bank more convenient and more meaningful. We're doing this by helping customers develop plans to reach their long-term financial goals. And we're offering new technology so when a customer needs quick, efficient service early in the morning, in the evening, or even on Saturday or Sunday, this branch has what that customer needs."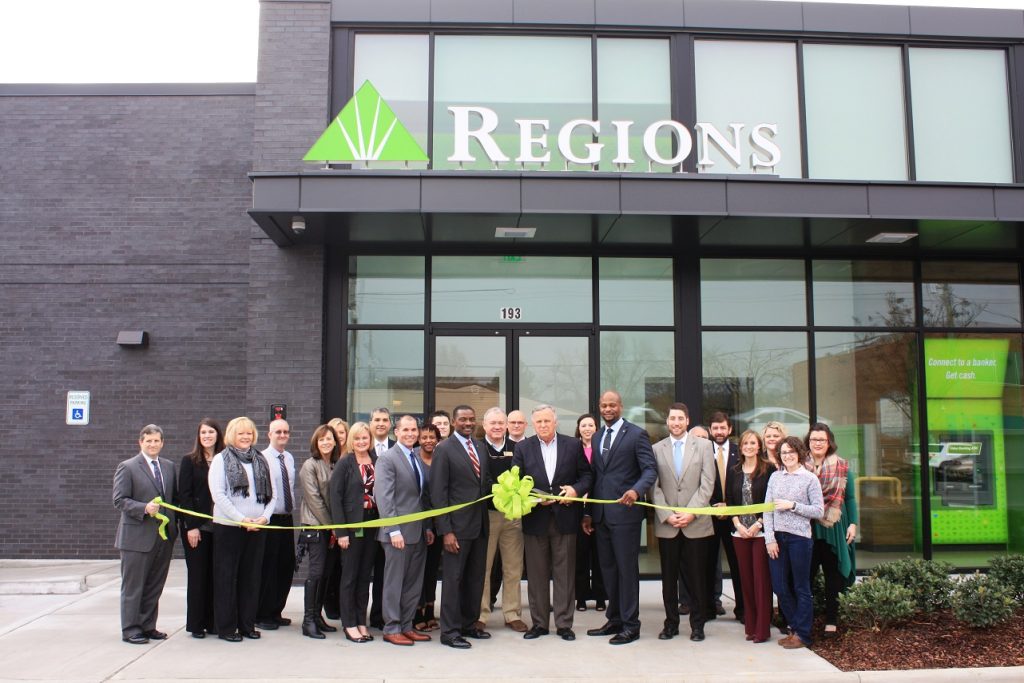 The open design of the branch at 193 Main Street in Trussville does not include a traditional teller line.
Instead, customers are welcomed directly by Regions' universal bankers. Universal bankers are professionals who meet a wide range of branch banking needs. If a customer is looking to open an account or conduct a transaction, a universal banker can help. If a customer is looking for a more in-depth conversation about creating a savings plan, developing a personal budget or building a roadmap to reach future goals, a universal banker is equipped to help meet those needs as well.
The branch becomes the latest in Regions' network to offer Regions Video Banking. The video banking ATM in Trussville connects customers with a Regions video banker via live, two-way video. Along with processing most teller transactions, Regions video bankers can help customers with account maintenance and general inquiries.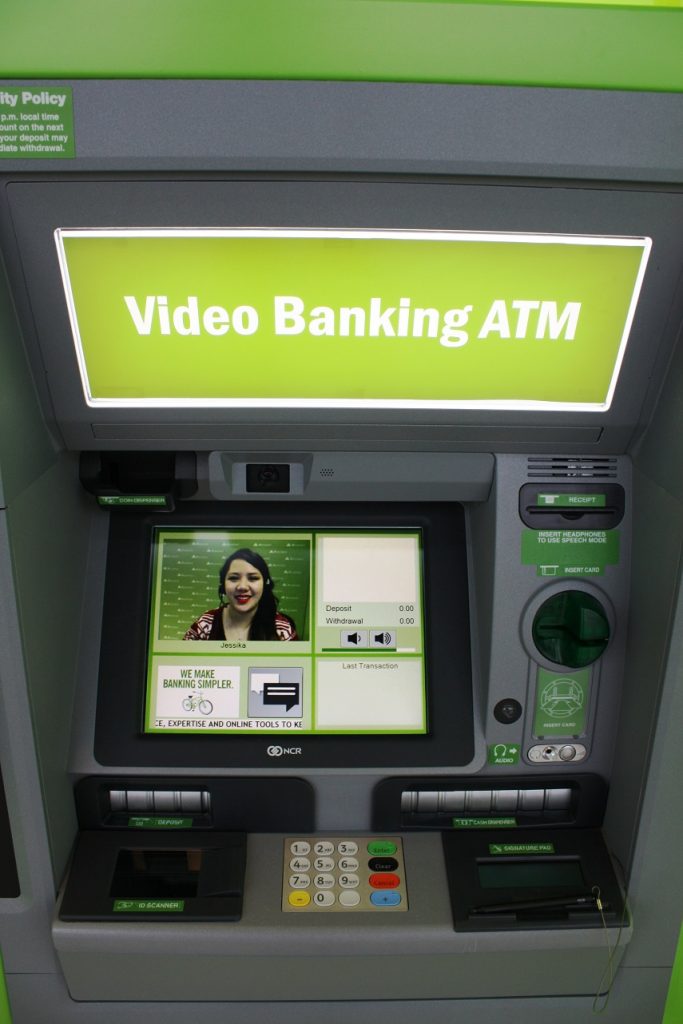 Regions video bankers are available during extended hours on weekdays (7 a.m.-8 p.m.). They are also available on Saturdays (8 a.m.-5 p.m.), Sundays (11 a.m.-5 p.m.) and most holidays.
The video banking ATM in Trussville is located in a secure, 24-hour vestibule at the front of the branch. Customers can access the vestibule after branch hours by swiping their debit card to enter. Non-Regions customers can also access the vestibule by swiping their own magnetic-strip card to take advantage of standard ATM features.
The Trussville branch also offers a Regions DepositSmart ATM. In addition to dispensing cash, DepositSmart ATMs can accept deposits and cash checks for customers at any time, day or night. A drive-up ATM is now included at the facility, rather than the walk-up ATM that was previously offered at the downtown Trussville branch.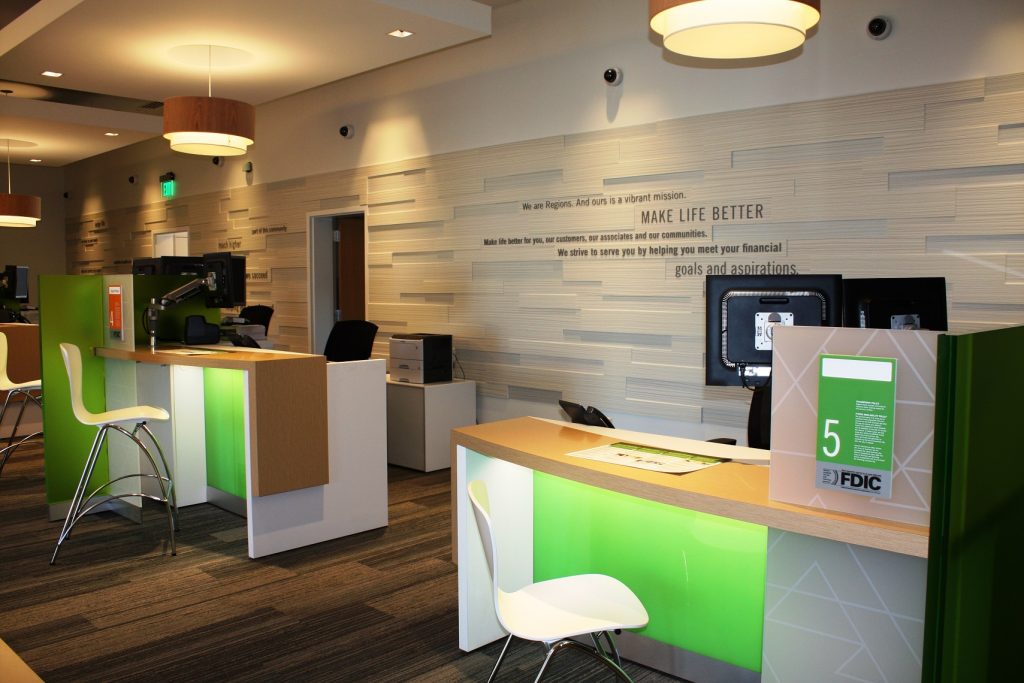 "Certainly, we see increasing demand for mobile and online banking channels, and Regions continues to invest in digital banking. However, we also find that the same customer who uses online and mobile banking often uses multiple banking channels, including branch locations," Greve said. "This branch is designed for them. It's designed for anyone who values both modern technology and personal service. This location is the latest example of how, now, more than ever, Regions is here to serve customers when, where and how they want to be served."
Regions Universal Banking, combined with Regions Video Banking in the same facility, were first unveiled to the local market in fall 2014, when Regions opened its extensively renovated UAB branch in Birmingham. Over time, evolving technology, a consistent focus on improving the customer experience and feedback from consumers have combined to form the design seen in the new downtown Trussville location.