Second place.
It made him angry just looking at the trophy.
He had trained so hard for the past year, but the trophy was a physical reminder that he had not trained hard enough.
And so Justin Nalls took that second-place trophy and placed it in a prominent spot, where it would be a reminder to work even harder. And he did. He trained so hard and placed so much dedication into perfecting his technique that in mid-October, Nalls found himself representing the United States as a member of the US Martial Arts Team at the 2016 World Martial Arts Games in Johannesburg, South Africa.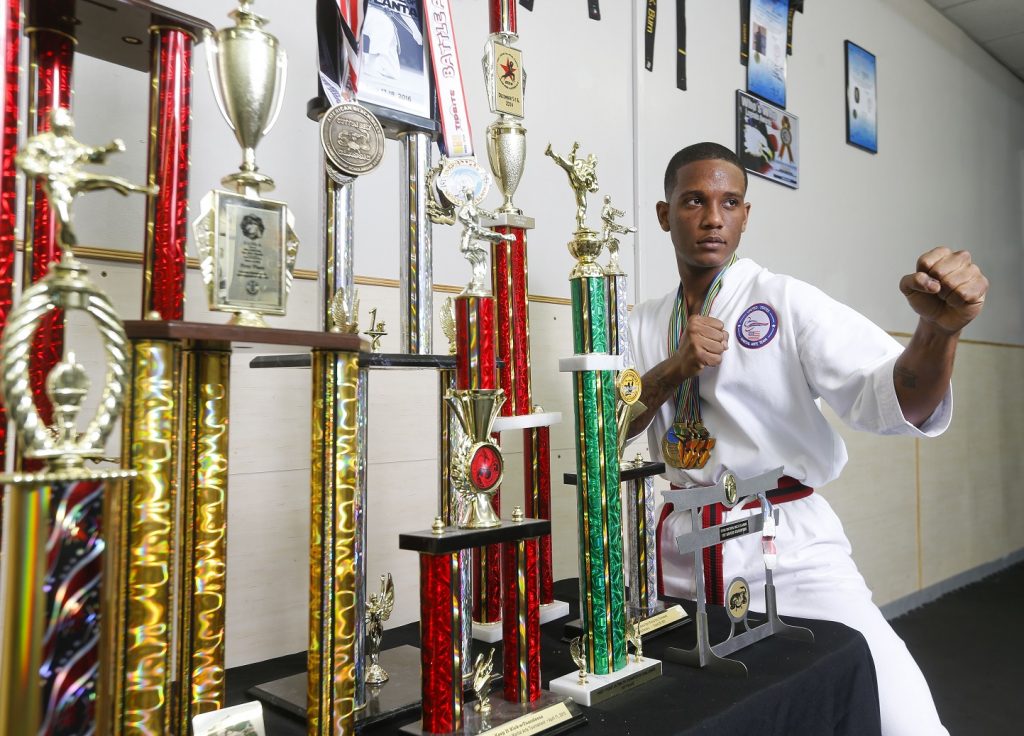 He left Johannesburg with three individual gold medals, taking the world's top spot in his division in aggressive point sparring, kumite sparring and team sparring.
"What was really overwhelming to me was the Opening Ceremonies, where they introduce the teams and you walk out. The experience itself wasn't really about fighting or going against a different opponent but about training one's self in character building," said Nalls, who also took part, with the team, in a safari while they were there. "The whole experience was really special. I really enjoyed it. It taught me a lot."
Nalls, 28, was a member of a U.S. team of 30 athletes who won a combined 99 medals at the world championships, more than half of those gold medals. He was one of three athletes from Alabama who made the national team, joining a father and son from Gulf Shores.
"There are over 700 members around the country (in USMA) but something like only between 50 and 100 active members on the U.S.A. team. We only took 30 competitors to South Africa. The USA team is made up of some of the best martial artists in the country."
He describes his level as "Black/Red Belt."
"Just this year alone I've won 16 first-place trophies. My biggest trophy would be my second-place trophy. That's the one I keep in front. It's the one that made me buckle down and have the discipline I needed," the Tuscaloosa resident said. "I didn't like that one.
"I have been training, non-stop, since I graduated from college, for about two years," said the Central High School graduate and 2013 Alabama A&M graduate. "I trained every day. Every day."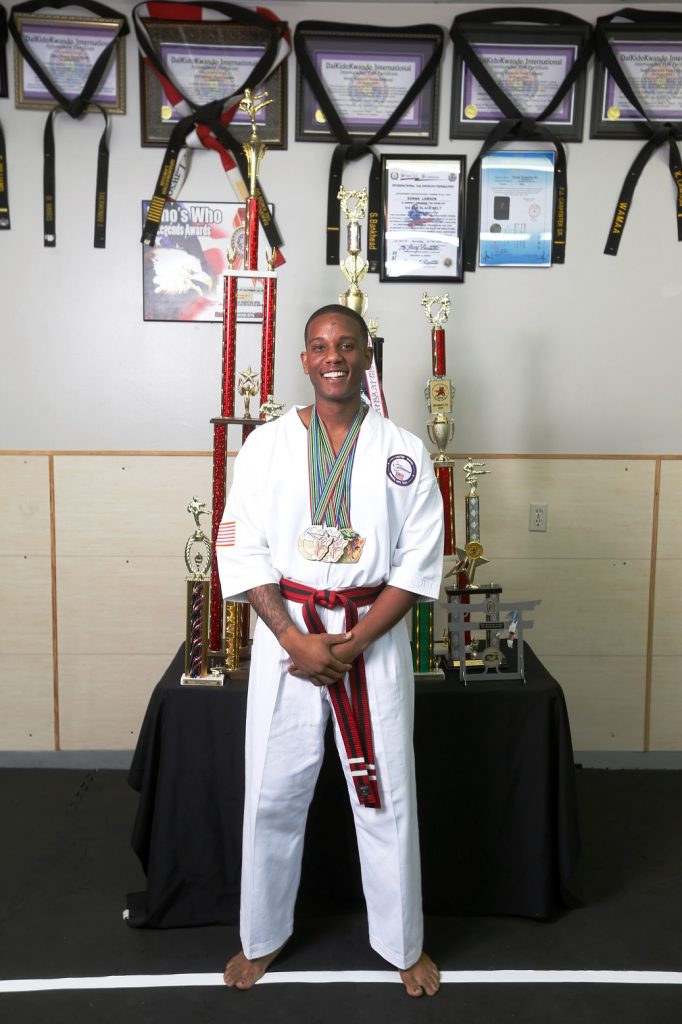 He's not sure of the exact number of tournaments he competed in this past year, but, in Alabama alone, he estimates it was 18-20. He placed first in 16 of those. He caught the eye of the coach for Alabama's martial arts team, Tommy Denson, a world fighting champion who is also the director of Elite Yoshukai Karate in Ashland and a co-regional director for the US Martial Arts Team. Denson asked Nalls to come to some tryouts for the Alabama team, which he did, and Nalls made the Alabama team as a last-minute addition in September. He trained with the Alabama team in Ashland.
"It was something I'd wanted to do, but, before I met him, I wasn't sure how you went about it, making the Alabama team," said Nalls, who trains under Grand Master Harry Lawson at Tuscaloosa's Strictly Business, West Alabama Martial Arts Academy. "It was a dream of mine to make the U.S.A. team and compete in the world championships. My next goal is to make the Olympic team."
Nalls was introduced to martial arts at an early age by his father, William Floyd Nalls Jr., who dabbled in the sport. William and Justin's mother, Bonnie, enrolled him in classes. By the time Justin was 13, he'd won his first tournament.
As a gold medalist, Nalls is automatically qualified to compete in the next world championships, which will be in Orlando in 2017.
"It was definitely something I'll remember for a lifetime," Nalls said of the experience. "It was a major achievement for me. It's something I love to do. Nobody succeeds at something they don't enjoy."
This story originally appeared in The Tuscaloosa News.