Deontay Wilder is heading back to a ring near you.
The World Boxing Council heavyweight champion announced today that he will defend his title against Poland's Andrzej Wawrzyk on Saturday, Feb. 25, at Legacy Arena at the Birmingham-Jefferson Convention Complex.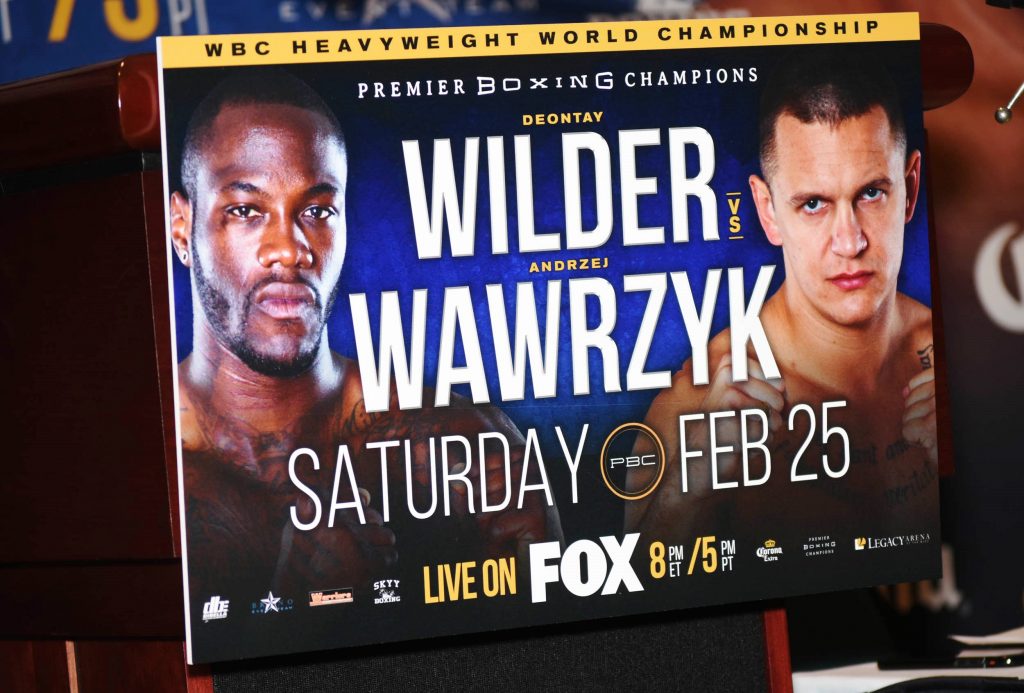 The event will air nationally via Premier Boxing Champions on Fox with the broadcast beginning at 7 p.m.
"When you have two giants in the ring with fantastic records, what more could you ask for?" the Tuscaloosa native asked. "I'm looking forward to the fight. You know me. I'm always prepared."
The championship bout will be Wilder's fourth in Birmingham and his third straight at Legacy Arena. This will make four heavyweight title defenses in one city in 20 months, a distinction that even Las Vegas does not have.
See related stories here, here and here
Wilder's most recent fight was a seven-round technical knockout of challenger Chris Arreola in July 2016. Wilder won despite breaking his right hand and suffering a torn bicep.
WBC Heavyweight Champion Deontay Wilder announces Birmingham title fight against Andrzej Wawrzyk from Alabama NewsCenter on Vimeo.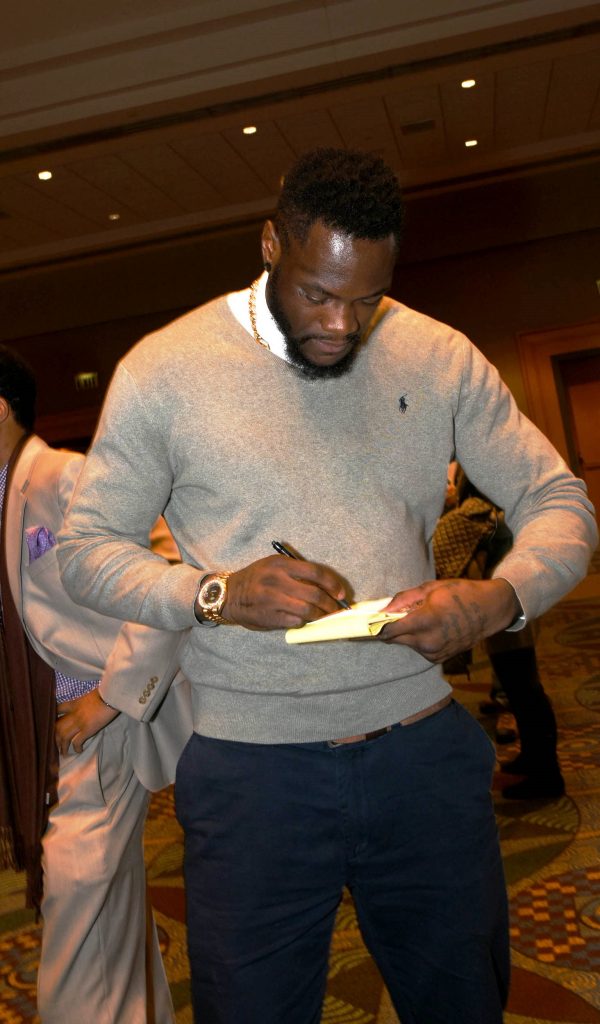 Wilder has 36 knockouts in his 37-0 professional record. Wawrzyk, 29, stands 6 foot 5, 230 pounds; he has a 33-1 record with 19 knockouts.
The challenger notched a victory in Birmingham as he fought as part of the undercard when Wilder beat Arreola. He is the No. 13 ranked fighter among WBC heavyweights and has won his past six fights by knockout.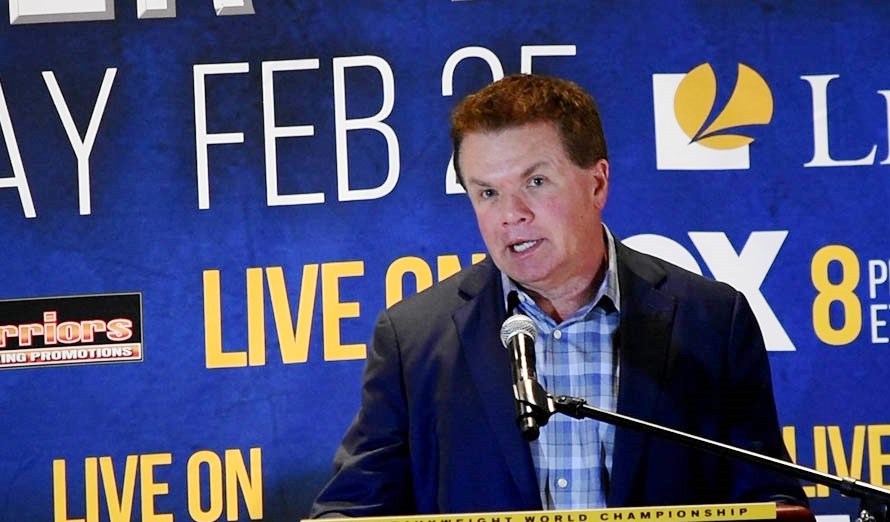 Via satellite and through an interpreter, Wawrzyk said the fight was confirmed around Christmas and thus he views the opportunity as a gift. He cautioned that he is not simply coming to step into the ring.
"Everything that we do is to go to Alabama and bring the WBC belt to Poland," he said. "I am there to make history."
The announcement followed ticket sales that began during the New Year's holiday weekend. Gene Hallman, whose Bruno Event Team is promoting the event with DiBella Entertainment, said tickets are selling briskly.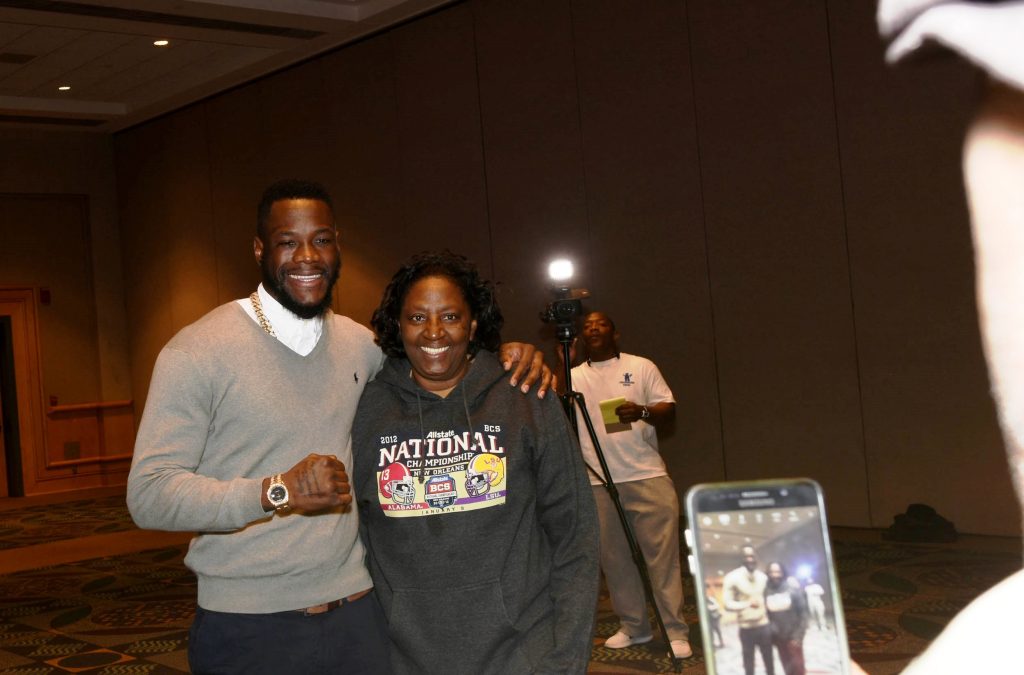 "Tickets are pacing right along with the last fight's record crowd," he said. "The last fight had 11,974 and five days removed from on-sales last time, we're about where we were with that fight."
Ticket prices begin at $25 in the upper deck and range to $65, $135, $275 and $650 with VIP access.
"And we're about out of the $650 ticket," Hallman said.
Tickets are available online at www.alabamatitlefight.com. Doors open on Feb. 25 at 3:30 p.m. and the first bout of the undercard begins at 4 p.m.