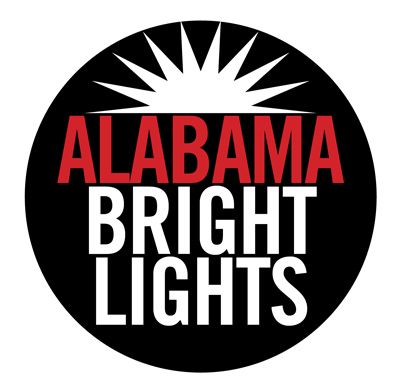 When you walk down the sidewalk in Montgomery's oldest neighborhood, you expect to see the milkman outside one of the quaint houses. Down a bit farther, you might anticipate a few children playing hopscotch. The streets summon that era with houses close to each other, sporting porches with ornate bay windows and decorative arches.
Then a 2016 Ford Escort zooms by.
Welcome to Cottage Hill. The historic district dates to the late 1800s and has seen a revival, thanks to the efforts of the Cottage Hill Foundation.
"The Cottage Hill Foundation was founded to protect this historic neighborhood from industrial rezoning in the 1970s," said John Veres, president of the foundation. "Since then, we have played a role of finding these dilapidated houses and repairing them, and then finding individuals who will turn them into homes to live in."
An Alabama Bright Light shines in Montgomery's historic Cottage Hill neighborhood from Alabama NewsCenter on Vimeo.
The neighborhood is not large, basically nine blocks, including some of the most ornate Victorian homes this side of New Orleans or Savannah.
Veres' home was built in 1870 and has been completely restored. It features huge bay windows, hardwood floors and high ceilings. The architect found himself leading the charge to preserve and restore the eclectic neighborhood.
"With a background in architecture, I find preservation to be a historical part of our culture. I was born and raised here and moved away, then moved back,'' Veres said. "This neighborhood spoke to me as the kind I would want to live in. Now I love to help others find the beauty of this place to make it their own home."
Since the Cottage Hill Foundation began in 1976, its role has expanded from preserving the historic and architectural integrity of the Cottage Hill District to a neighborhood association that supports and organizes events, as well as promotes the area.
When the move toward the suburbs took place in the 1950s and '60s, the houses of Cottage Hill deteriorated and were rezoned to a warehouse district. Several individuals purchased the homes and restored them. Because of their hard work, Cottage Hill now boasts beautiful homes, along with several commercial ventures like a gallery and a coffee shop.
The area was placed on the Alabama Register of Landmarks and Heritage in 1975, and the National Register of Historic Places in 1976.
"The way these homes were built, it's a different type of community. You have zero-lot lines, and you get to know your neighbors. There is a spirit here that goes with that type of architecture," Veres said.
You may not see the milkman or kids playing hopscotch, but you will certainly experience the feel of a century and a half ago, when things were simpler … and more beautiful.
For more, visit http://cottage-hill.org/.
Alabama Bright Lights captures the stories, through words, pictures and video, of some of our state's brightest lights who are working to make Alabama an even better place to live, work and play. Award-winning journalist Karim Shamsi-Basha tells their inspiring stories. Email him comments, as well as suggestions on people to profile, at [email protected]