Billionaire Aloke Lohia sees the possibility of a major boost for his petrochemical company, Indorama Ventures Pcl, courtesy of President Donald Trump's tax agenda.
The Bangkok-based maker of plastics used in items such as Coca-Cola bottles generates about 40 percent of revenue from its North American factories. Trump's push to cut corporate taxes and curb imports could be a boon for Indorama's U.S. earnings, according to Lohia.
"Economically, what he's saying will help our businesses in the U.S.," Lohia said. "I can't complain economically if he reduces corporate tax. We produce regionally. We don't really export from Asia to the U.S. We get a benefit if protectionist measures are put in place."
Indorama Ventures joins the long list of businesses trying to gauge the impact of Trump's incipient overhaul of taxation and trade policies. Republican lawmakers in the U.S. have proposed a 20 percent border-adjusted levy on domestic sales and imports. The measure would replace the current 35 percent corporate tax rate and exempt exports. The plan faces opposition from businesses who say they'd have to pass higher import costs on to consumers.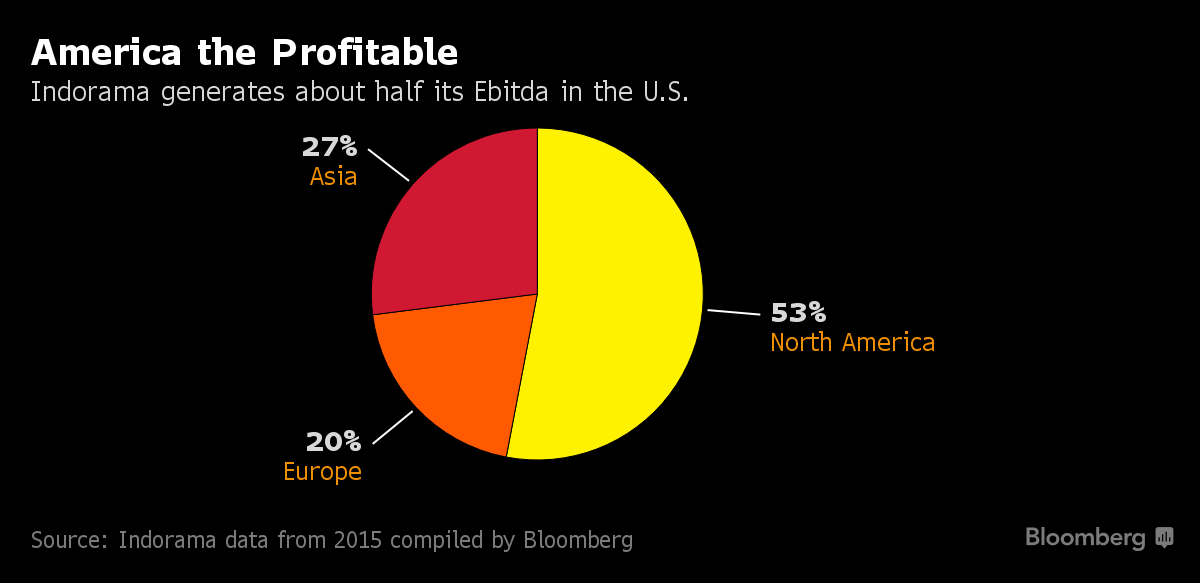 Indian passport-holder Lohia set up his company in 1994 in Thailand, where he has permanent residency. It now operates factories globally, under a strategy of localized manufacturing to serve regional markets.
Products range from plastics to worsted wool yarns. In the U.S., Lohia said his plants compete with imports from Taiwan, China, India and Indonesia. Curbing them would enable American factories to reduce idle capacity, he said.
More than half of Indorama Ventures' earnings before interest, taxes, depreciation and amortization stem from North America, where the bulk of capacity is in the U.S.
The shares have surged about 77 percent since early January last year, when the firm announced the purchase of a BP Plc petrochemical complex in Alabama. That's the second-biggest gain in Bloomberg's global equity index of large basic and diversified chemicals companies.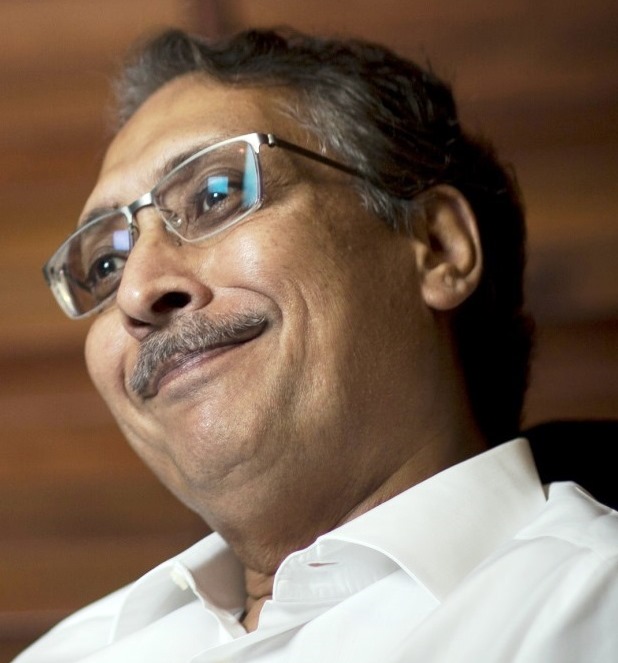 The 1,000-acre Decatur complex produces chemicals used to make everything from plastic bottles to flat-screen televisions. It can produce 1 million tons per year of purified terephthalic acid (PTA) as well as paraxylene, which is used to make PTA. It is the world's only commercial manufacturer of naphthalene dicarboxylate (NDC), a specialty chemical in new-generation polyesters and resins used to make LCD flat-panel displays, ultra-thin data storage tape and other products.
Indorama plans to invest as much as $5 billion through 2021 to expand production and double operating income. Lohia intends to repay some debt. Net income probably rose 63 percent to 9.4 billion baht ($268 million) in 2016, according to estimates compiled by Bloomberg.
A 10 percentage-point reduction in the U.S. corporate tax rate would boost the manufacturer's net income by several hundred million baht, said Naphat Chantaraserekul, the head of research at Krungsri Securities Co. in Bangkok. One challenge for the company is its PTA business, where prices are weak, Naphat said.
Lohia and his immediate family indirectly hold about 50 percent of Indorama Resources Ltd., which controls 64 percent of Indorama Ventures, according to the latter's website. The shareholding in Indorama Resources is valued at more than $1.5 billion.
Indorama plans to expand capacity in the U.S. in 2017, after the business there doubled in the past year, Lohia said.
With assistance from Lee Miller, Sterling Wong and Sunil Jagtiani. Contact the reporter at [email protected].