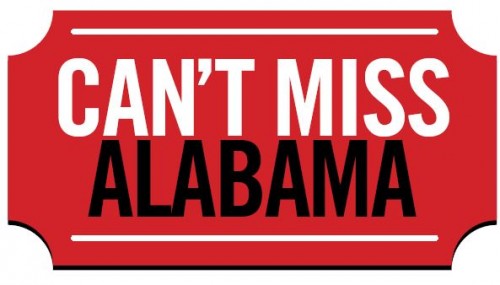 Plan a fun get away this weekend with family and friends.
Bridge Crossing Jubilee
Thousands of people are expected to celebrate the annual Bridge Crossing Jubilee March 2-5 in Selma. The celebration includes the commemoration of Bloody Sunday, the Selma to Montgomery March and the 1965 Voting Rights Acts. A special tribute to deceased civil rights pioneer Amelia Boynton Robinson is a highlight of this year's event. More than 40 events and nearly 100 vendors plan to participate. Attendees will enjoy live music, a parade, a pageant, workshops and more. For the complete schedule of events or ticket information, click here.
Satisfy your chocolate craving
Indulge in a variety of delicacies at the 9th annual Mobile Chocolate Festival Saturday, March 4 from 10 a.m. to 4 p.m. Compete in the Chocolate Challenge baking contest or design your own chocolate fashion design in Project YumWay. The event is a fundraiser for the Penelope House, which protects victims of domestic violence and their children. The fundraiser will be at The Grounds located at 1035 Cody Road N. in Mobile. Call 251-342-2809 for details.
Pick a tulip for your garden
The American Village debuts Festival of Tulips through April 15. Choose from more than 70,000 tulips as you stroll through the field. The event will offer colonial games and other family-friendly entertainment. Tulips and bulbs are $1.50. Cameras are welcome. Click for tickets and directions. The American Village is located at 3727 Highway 119 in Montevallo. For inclement weather, visit the website. Call 1-877-811-1776 for details.
Spend an evening at the ballet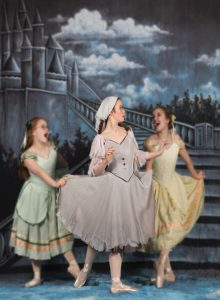 The Birmingham Ballet premieres a new version of "Cinderella" March 3-5 at the Birmingham-Jefferson Convention Complex. Enjoy classic performances through masterful storytelling. The show will feature Cristian Laverde Koenig, who plays Prince Charming, and Katherine Free, who plays Cinderella. Performances are Friday at 7:30 p.m.; Saturday at 2 p.m. and 7:30 p.m.; and Sunday at 2 p.m. Click here for ticket information.
Get ready for the Chili Cook-off
The Northwestern Mutual Chili Cook-off is in Birmingham Saturday, March 4 from 10:30 a.m. to 3 p.m. Delight in more than 100 flavors of chili while supporting the Exceptional Foundation, which brings awareness to those with special needs. The competition is from 10:30 a.m. to 3 p.m. in the Macy's parking lot. For more information, call 205-870-0776 or visit the website. Colonial Brookwood Village is located at 780 Brookwood Village in Birmingham.
Spring is near
The Cottontails Village Arts, Crafts and Gifts Show is March 3-5 at the Birmingham-Jefferson Convention Complex. Shop from more than 500 vendors for Easter dresses, art, jewelry and other related products. Enjoy the show Friday from 10 a.m. to 8 p.m.; Saturday from 10 p.m. to 7 p.m.; and Sunday from noon to 5 p.m. For tickets and more information, visit www.christmasvillagefestival.com/cottontails.
Heart Ball
The Heart Ball is Saturday, March 4 at 6 p.m. at the Barber Motorsports Museum in Birmingham. The elegant affair celebrates life through a variety of entertainment. The proceeds will benefit the American Heart Association. For more information, call 205-510-1529 or contact [email protected].