Alabama Power crews and support personnel are headed to Long Island, N.Y., to help restore power as a classic "nor'easter" bears down on the Mid Atlantic and New England.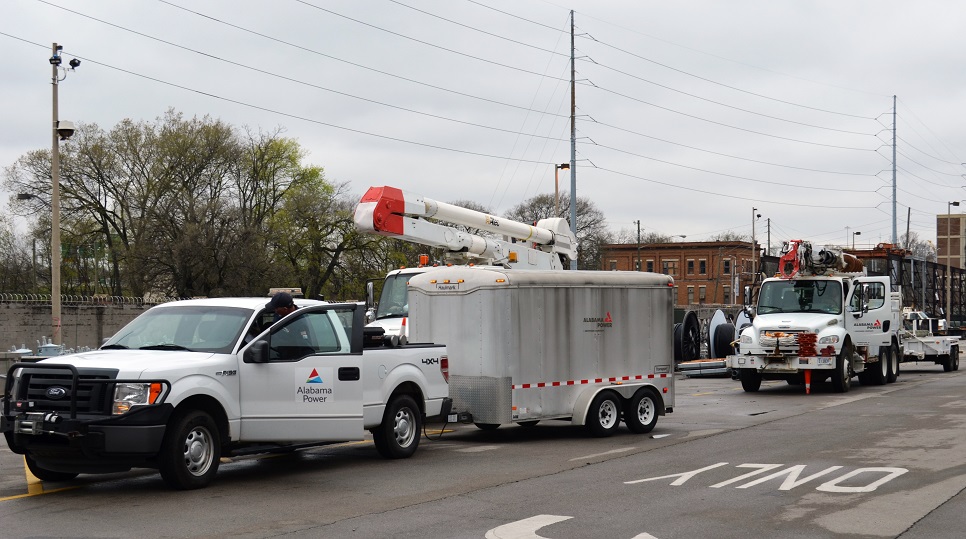 Forecasters predict Winter Storm Stella could dump more than a foot of snow from Washington, D.C., up to Maine, beginning tonight.
On Monday afternoon, the National Weather Service expanded its blizzard warning to include parts of eight states in the Northeast. The New York City metro area, including Long Island, is included in the blizzard warning.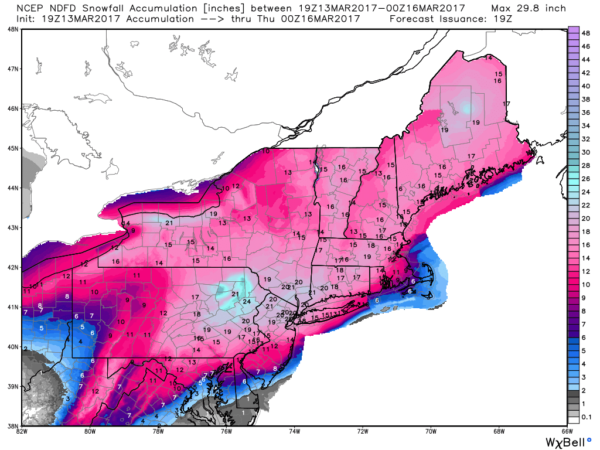 About 350 Alabama Power line crews and support personnel left this afternoon from sites across the state to head toward the Northeast. They are expected to arrive on Long Island on Wednesday, after the storm has passed, although weather and road conditions could force changes in the schedule.
The heaviest snowfall is expected late tonight through Tuesday. As much as 4 inches per hour could fall during the height of the storm along the Interstate 95 corridor, which includes metropolitan Washington D.C., Philadelphia, New York and Boston. The storm is expected to paralyze travelers and shut down mass transit across the region.