When Southern Foodways Alliance Executive Director John T. Edge asked Ann Taylor Pittman to write about the Korean community in Montgomery, the project revealed to her the first of its several surprises.
"There is a sizable Korean community in Montgomery, Alabama, an hour and a half down the road from us," Pittman, executive editor of Cooking Light magazine, told attendees at SFA's recent Food Media South event in Birmingham. "Who knew? I actually did not until John T. got in touch to see if I'd do this project."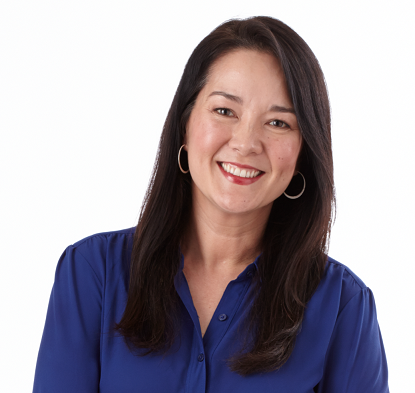 Pittman took on the story and learned much about Montgomery's Korean community, and herself.
Montgomery has long had a thriving international community because of Maxwell Air Force Base. The South Korean-owned Hyundai auto assembly plant announced in 2002, which began producing vehicles in 2005, revved the Korean population numbers, Pittman said. Add sister company Kia's auto plant 80 miles east in West Point, Georgia, and more than 70 Korean-owned supplier companies dotting the Interstate 85 corridor between the two plants, and it's no wonder the number of Koreans took off.
Specific population data is tough to nail down because many temporary employees at Hyundai are uncounted, Pittman said. Many employees of Hyundai and the supplier companies stay in Alabama for three to five years and bring their families. Other temporary employees in IT stay only about three months and leave families behind in South Korea.
Pittman said the best estimate she has gotten is that about 6,000 Koreans live within Montgomery city limits (population about 205,000) while 10,000 to 13,000 Koreans live in the greater Montgomery area, which includes the I-85 corridor to Auburn.
Their imprint on Montgomery shows: The number of Korean churches has jumped from two before Hyundai to 15. Korean language signs adorn restaurants and other businesses in shopping centers along Eastern Boulevard. Costco offers at least a few foods that cater to Koreans, including a specific cut of pork belly used in a Korean dish. A Korean-owned Hmart grocery store on the scale of a Publix is on the way.
Among the Korean restaurants, there are those that cater just to Koreans and those seeking a larger customer base, Pittman said. In some restaurants, menus are only in Korean; many times Korean is the only language spoken; and Korean-language newspapers line the entranceway.
"Those places become a wonderful home away from home and they play a very important role in the lives of those short-term workers," she said.
Other Korean restaurants include "more familiar cultural touch points such as Chinese and Japanese food to draw in a larger audience." That's an important strategy, Pittman said, because Korean food can be intimidating.
For the uninitiated, a Korean meal includes a throng of small side dishes, or "bonchon."
"You're like, well, what food belongs to whom? Well, the answer is it belongs to everyone. Korean meals are meant to be shared," Pittman said.
The experience can be off-putting to some, such as germophobes, she said.
"To me, that's the beautiful thing about a Korean meal. It's certainly communal because you're sharing food, but it goes beyond that because you're sharing food out of the same dishes. It is instantly, incredibly intimate, and I think that's lovely."
One of Pittman's biggest surprises about the SFA project was how difficult it was for her to get Montgomery's Koreans to open up to her. She took on the project believing she had an "in" that would allow her to connect with Koreans in Montgomery: Her mother is Korean.
"When I started on this project, I thought, OK, great. I will reach out to the Koreans in the community. I'm half Korean and that will get me there."
It didn't.
She hit dead end after dead end as she tried to connect. "I was having difficulty breaking in, so much so that about 3½ or 4 weeks ago, I sent John T. an email freaking out saying, I don't think I'm going to get what I need to get," Pittman said. "It all worked out. It's all good. We ended up in a good place."
Montgomery's Koreans are private and insulated as a community, which is a product of Korea's history, she said. It is a country that has been invaded many, many times but has never invaded another country. Japan occupied Korea from 1910-45 and very nearly destroyed the culture ­– the language and currency were banned, and Koreans were forced to change their names to Japanese names, Pittman said. In 1945 with Japan's surrender ending World War II, Korea became victim to the Cold War and was split in two with the Russians controlling the north while the U.S. controlled the south.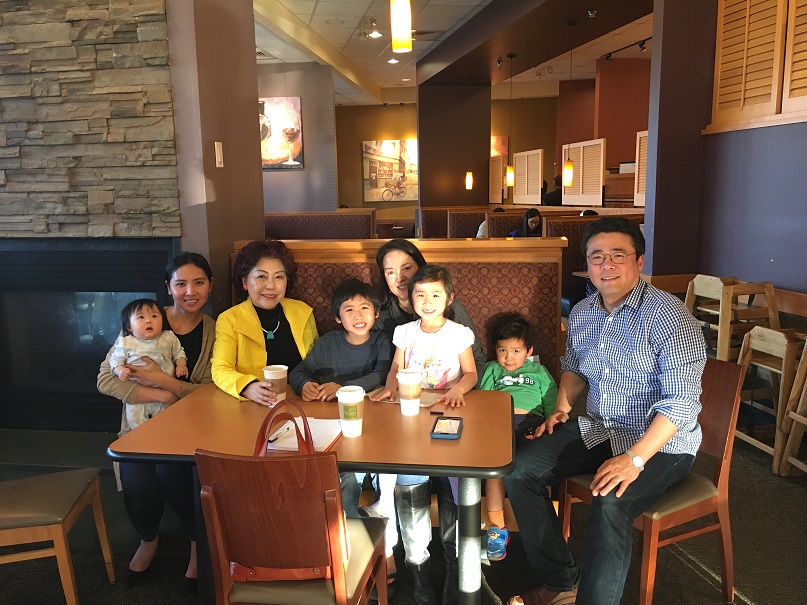 Pittman's Korean-American heritage worked against her. She doesn't speak Korean and is not as connected to the culture as she wants to be. Growing up in Mississippi, neither she nor her brother learned the language because their mother, who "faced terrible adversity in Korea," wanted them to grow up as Americans.
"I thought, this (project) will allow me to grow personally and little did I know it would actually draw me in very personally and reveal some hard facts about myself and bring me face to face with one of the greatest fears of my life," Pittman said. "So that fear, I think, is a universal one, that you are being kind of sniffed out and revealed to be sort of a poser or phony."
Ultimately, her breakthrough came through the Korean American Association of Montgomery, which arranged for her to meet with Soo Seok Yang and his wife, Do Ah Kim. "They have been incredibly helpful and have become dear friends," Pittman said.
Pittman's husband told her she was being too hard on herself about her troubles gaining entrée into Montgomery's Korean community.
"'You're not a fraud. You're not a poser,'" Pittman said her husband told her.
"What you are,'' her husband said, "There's a metaphor and it's kind of corny and you may not want to share it. … Ann, you are a Hyundai. You might be born and made in America, but you are a Korean product."
For more information about the Southern Foodways Alliance, visit www.southernfoodways.org.