It's fitting that the Magic City TED talks would kick off with an illusionist.
TEDxBirmingham held its 2017 TED Talks event March 25 at the Alys Stephens Center. A dozen speakers offered their thoughts about everything from the high cost of prescription drugs to how we view models of color. They hit on subjects from autism to Syrian refugee camps and posited a different way of thinking and approaching each.
"We try to add something new to TEDxBirmingham every year," said organizer Matthew Hamilton. "We've kind of tried to follow this model of 'tick-tock,' kind of how Intel does, so we will grow something one year and we will add something the next year, so it's become a really good rhythm for us to introduce new things to our attendees every year."
TEDxBirmingham speakers challenge Magic City to consider the possibilities from Alabama NewsCenter on Vimeo.
Nearly 700 attended TEDxBirmingham, which carried the theme of "Possibility."
Illusionist Brian Reaves performed, saying there were three types of people in the audience. The first would watch him do a trick and determine they could never understand how he did it. The second would see him do a trick and try to figure out how he did it. The third, Reaves said, would watch him do a trick and wonder how they could do it.
It was those types of innovators who would follow Reaves onto the TED Talks stage.
Dr. Michael Saag said there are diseases that could be wiped out in the U.S. today if drugs were more accessible.
Maacah Davis challenged everyone to look past color in seeing beauty in magazine models and in the world around us.
Dunya Habash had her own perceptions challenged. Habash is the daughter of Syrian immigrants. While at Birmingham-Southern College, she filmed a documentary of the Zaatari Syrian refugee camp in Jordan in 2014. She was surprised at what she found when she visited the camp.
"Even for me as a Syrian-American, that was kind of a shock when I walked into the camp," Habash said. "I was expecting something completely different from what I saw. I was expecting just total disarray, chaos and just (a) dismal situation but I go in and I see people having their own businesses and building beautiful homes for their children and really working hard to make sure their children get educated."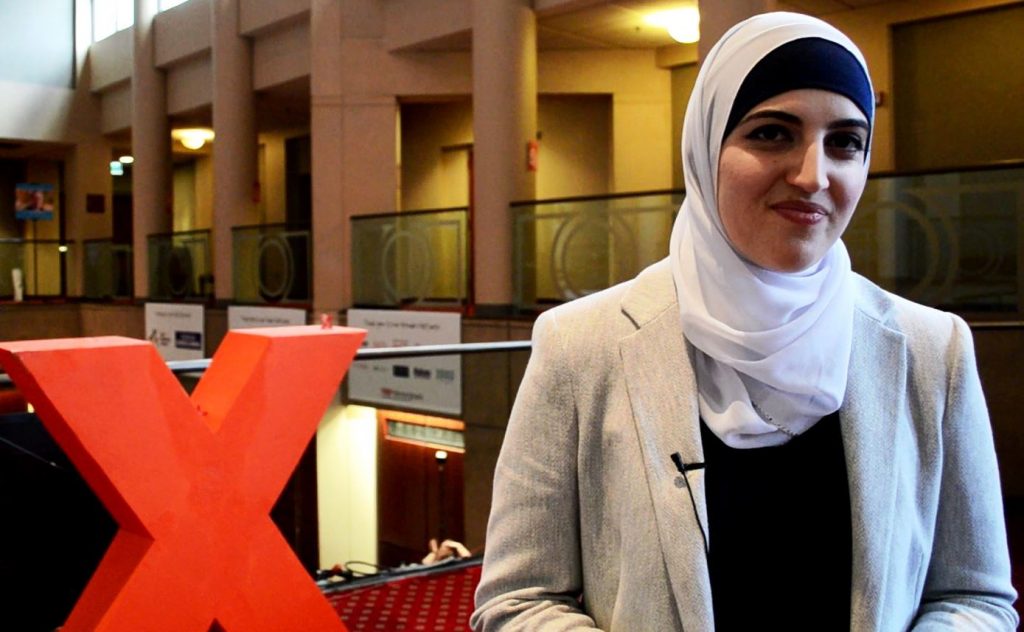 It made an impression and Habash felt the need to share what she experienced.
"The resilience of the Syrian people in Zaatari was very inspiring for me both as a Syrian and as a human being in general," she said. "I want people to just realize that the world is a lot bigger than their little bubble. Sometimes you have to just step out of that bubble to really see what's going on."
Dr. Julian Maha, founder of KultureCity and the father of a child with autism, wants a world more inclusive of those with special needs.
Jayme Locke, a transplant surgeon at UAB, raised the possibility of living organ donation being expanded by a shift in mindset. There are those who are willing to donate to a loved one but are not a match. However, if they would remain committed to donating to someone who is a match, a similar loved one of another recipient may be a match and expand the number of donations and recipients.
"The comments I've been getting from people around after the sessions have been amazing," Hamilton said.
Anne Wright, of Firehouse Ministries in Birmingham, admitted that sometimes nonprofit workers get burned out. But she came to see that being overwhelmed can help them empathize with the people they are helping.
"My talk was about using negative feelings as a catalyst for relatability to those who are in marginalized populations like the homeless," she said. "I'm the executive director of a homeless men's shelter, and so we see feelings of hopelessness and pain both in our clients but also occasionally in those who are working to serve them."
Though the TEDx experience was a challenge, Wright said it was a personal learning experience.
"It's amazing being able to be in a room with so many like-minded people that care about our city, that care about the people in it and care about what's happening in the world," she said.
Wright will play a key role in a new TEDxBirmingham project that will be offered later this year.
With TedxBirmingham Adventures, local organizers are taking a cue from TEDxBeaconStreet in Boston that offers people more than just hearing about a problem, but the chance to experience it.
"We're going to try it," Hamilton said. "The idea is to give an opportunity for people to engage in a more hands-on fashion with an idea rather than just listening to a talk. Many adventures will be led by speakers to give people that out-of-venue experience."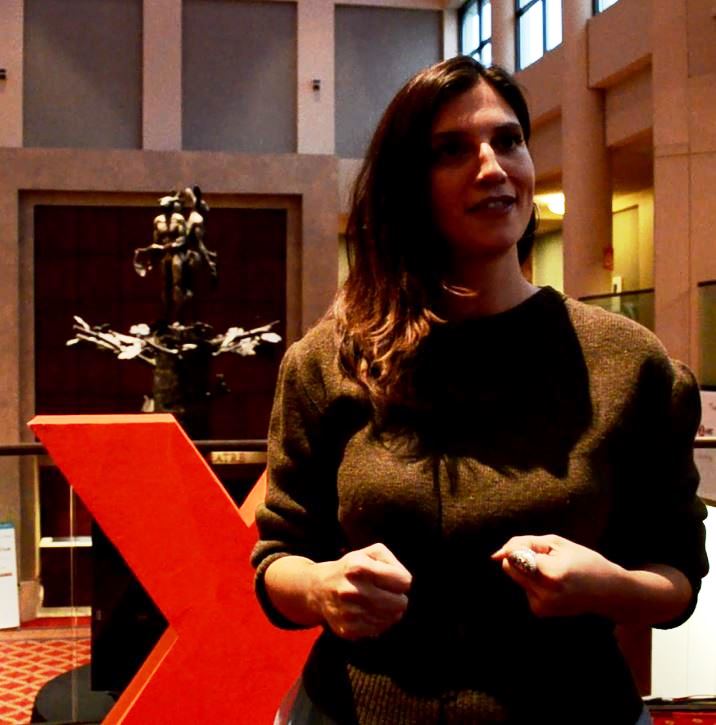 The first one will be led by Wright at the Firehouse Shelter.
"Homelessness is a challenge. A lot of people don't really understand homelessness," Hamilton said. "Anne is going to lead an experience … where people will come down and spend the night at the Firehouse Shelter. They're going to go through every process the same way that one of the guests at the Firehouse does so that they can truly understand what it means and what it feels like to go through homelessness."
Lara Avsar wants to give girls different role models than those in fairy tales or comic books.
"My talk was about debunking the princess fairy tale and superwoman myth that we feed to young girls and giving women an alternative to share with our daughters so that way they can grow up to have real female role models to look up to and understand that perfection isn't always the end goal in whatever form it takes," she said
Avsar started Her Little Story, which produces books about real women.
"I hope people took away that it's OK to share some vulnerabilities, especially with kids," she said. "Kids are not only tough enough to handle real life, but they seek it, they want it."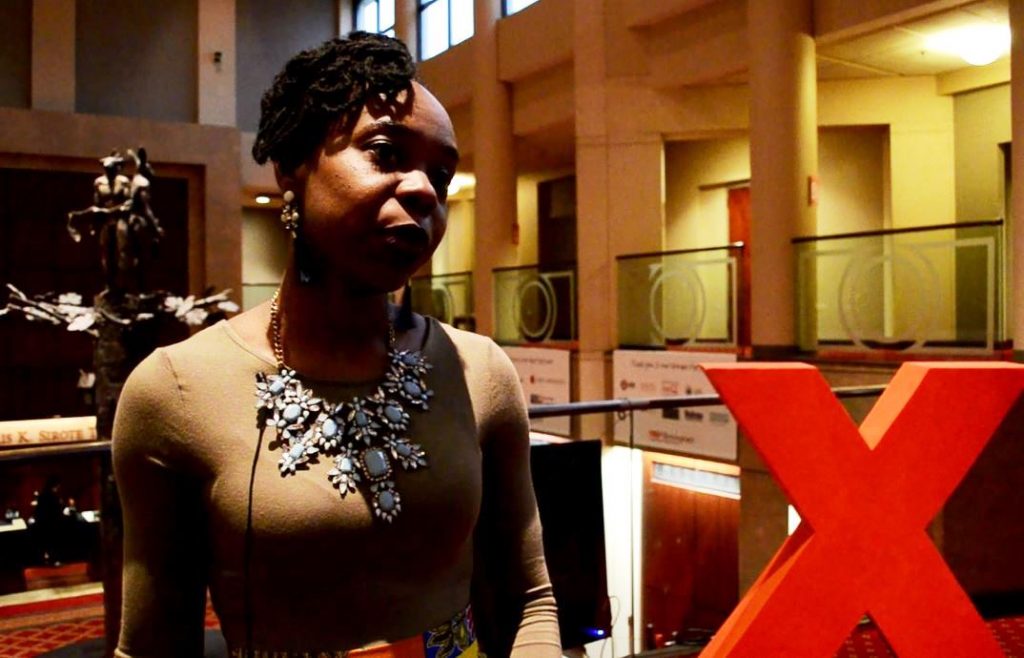 After her brother was shot and killed, Deidre Clark wondered what might have been if he had had a safe place to explore his art. He often drew pictures that were strewn throughout their home.
Clark founded Kuumba Community Arts in Ensley that pairs teenagers with companies that need artwork or graphic design for paid work and internships.
"We have all inherited a community and we all have a responsibility to make that community more beautiful and more beneficial than it was when we inherited it," Clark said.
That could sum up the TEDxBirmingham talks, Hamilton said. He hopes that's what participants left feeling but also hopes the messages have an even larger audience.
"I think the popularity of TEDxBirmingham says something good not just within, but outside of Birmingham," he said. "Particularly, people who are looking to move here for a job or come to school here can see that we do something like this; that we value innovative ideas and creativity from people not just from the business community, but science and the arts."