Gov. Robert Bentley announced today that Leonardo, a global aerospace and defense firm, will create 750 jobs at an advanced assembly center at Tuskegee's Moton Field if the company's T-100 jet trainer wins a U.S. Air Force competition for a next-generation training aircraft.
Bentley, Tuskegee University officials, Tuskegee Mayor Tony Haygood and community leaders joined executives of Leonardo at a ceremony at the airfield to announce plans for the Alabama manufacturing center. Moton Field, off Interstate 85 Exit 38, is home to the Tuskegee Airmen National Historic Site.
The Leonardo project in Tuskegee calls for the creation of 750 high-wage, full-time jobs over a 10-year ramp-up period, beginning in 2019. Total investment in the T-100 project's buildings, infrastructure and equipment would exceed $200 million to $250 million.
"Leonardo's project will have a massive economic impact in Macon County and across the region through the creation of high-paying jobs," Bentley said.
"Moreover, these T-100 training aircraft — built at the site where the legendary Tuskegee Airmen trained during World War II — will prepare a new generation of fighter pilots whose mission is to keep our country safe."
'World's best trainer'
To establish its operation, Leonardo will lease a facility to be built at Moton Field by a public-private partnership formed in Macon County. The Alabama workforce will perform structural sub-assembly, integration and final assembly, and conduct research and testing at the site. Aircraft deliveries will also take place there.
"Building the T-100 aircraft in Alabama will create American jobs while providing the Air Force with the world's best trainer," said Leonardo DRS CEO William J. Lynn, prime contractor for the T-100 team.
"Future American military pilots can learn on the world's most operationally proven, low-cost, low-risk integrated training system developed by a skilled U.S. workforce."
Leonardo's twin-engine T-100 is being used to train pilots around the world to fly next-generation fighter aircraft. The trainer, based on the company's proven M-346 aircraft, has been selected for this role by Italy, Israel, Singapore, the United Arab Emirates and Poland.
T-100 partners
Leonardo will be supported by Tampa, Florida-based CAE USA in the design and development of a comprehensive T-100 ground-based training system as part of the program. CAE has developed some of the most sophisticated simulation-based training systems in the world for fighter trainer aircraft, and it has been Leonardo's partner on ground-based training systems for the M-346.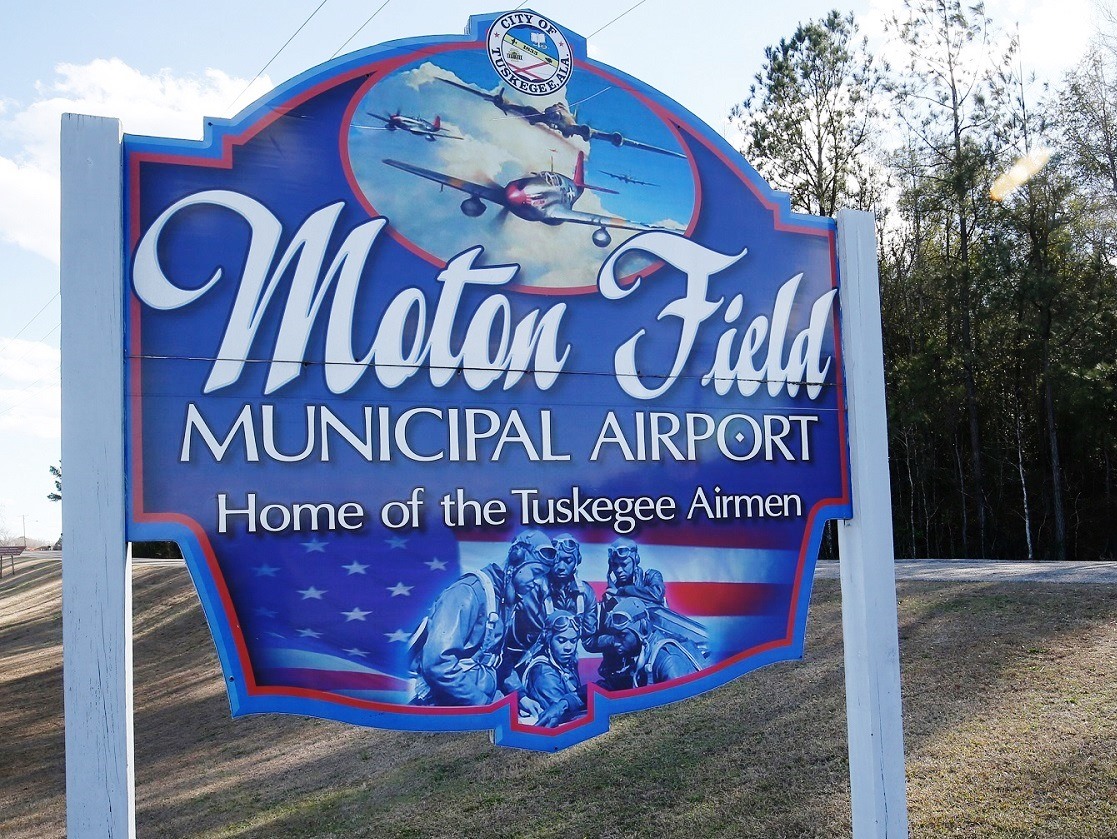 CAE already provides a comprehensive training program to U.S. Army fixed-wing pilots at a high-tech $70 million center that opened recently at the Dothan Regional Airport.
Honeywell Aerospace will provide the jet engines for the T-100 from its Arizona assembly plant.
If Leonardo prevails in the Air Force competition, the company will join a robust and expanding aerospace industry in Alabama. The state is home to more than 300 companies and organizations involved in a full range of activities including aircraft and component assembly, raw materials production, engineering, maintenance and repair, and flight training.
"Alabama has a long history of providing critical flight training for military aviators, and historic Moton Field is a perfect home for a facility where world-class training aircraft for U.S. fighter pilots are assembled," said Greg Canfield, secretary of the Alabama Department of Commerce.
"This is an ideal way to build on the important legacy of the Tuskegee Airmen."
'Generational game-changer'
Tuskegee and Macon County officials said the project could act as a powerful catalyst for growth.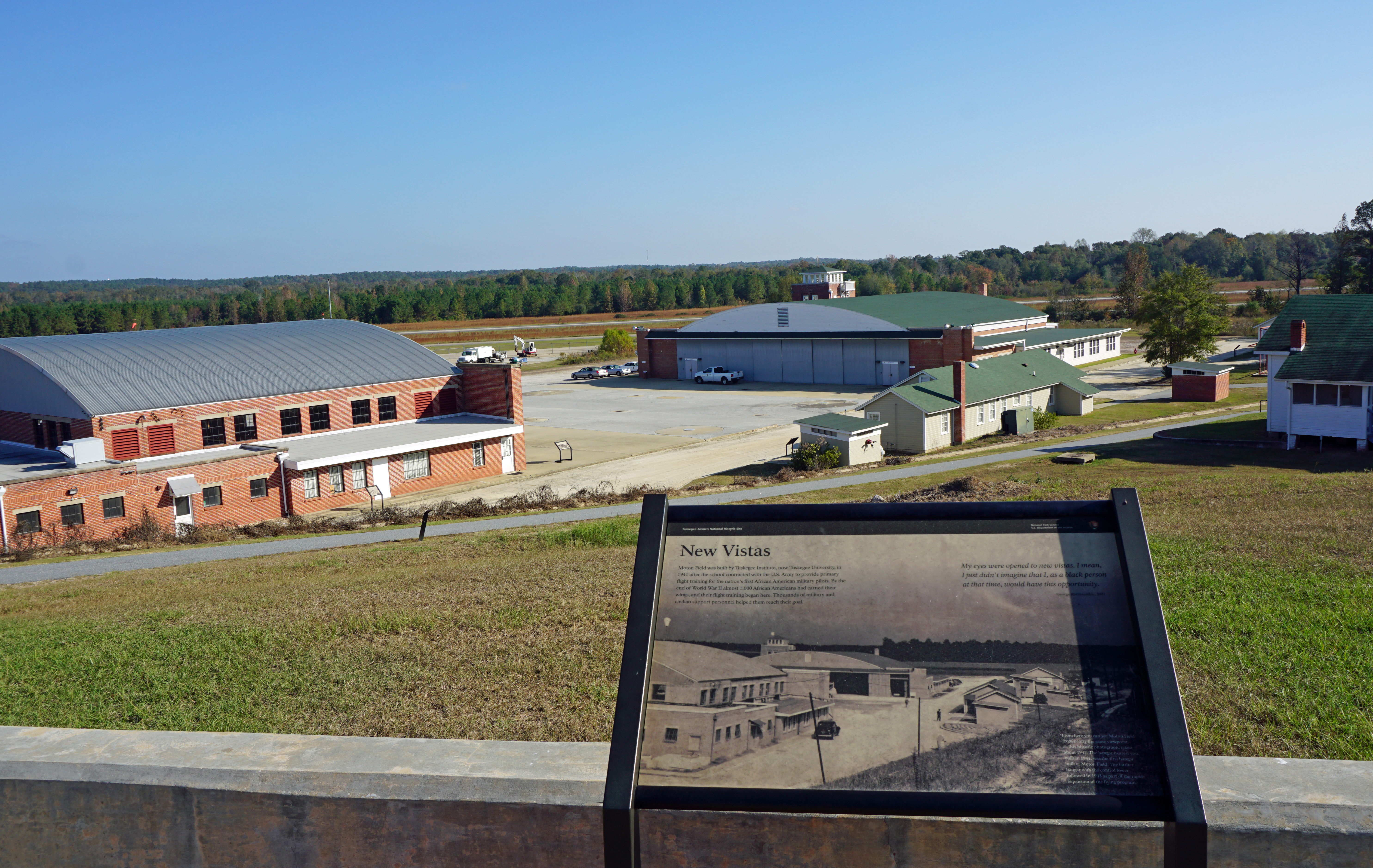 "Tuskegee Institute was one of the very few American institutions to own, develop and control facilities for military flight instruction. Moton Field, named after Tuskegee University's second president, was the Army Air Corps' only primary flight training facility for African-American pilot cadets during World War II," said school President Brian Johnson.
The combat successes of these pilots, known as the "Red Tails," led the way to the desegregation of the U.S. military in the late 1940s and provided a major spark for the Civil Rights Movement.
"We look forward to supporting this effort that can lead to renewed vitality of Macon County and the city of Tuskegee," Haygood said.
"The collective efforts of our community to commit to world-class economic development through the MCEDA has shown what we can do together," said Mark Ennis, chairman of the Macon County Economic Development Authority.
"Leonardo and the T-100 project have been in the making for over two years. We stand side by side with them, ready to help them win and then build aircraft here in Macon County," Ennis added.
"This would be a generational game-changer for the future of our citizens."
This story originally appeared on the Alabama Department of Commerce's Made in Alabama website.