Big companies turned up their noses at Brian Adkins' sweet idea when he first made his pitch. Instead of simply selling chocolate bunnies and marshmallow chicks for Easter baskets, why not give kids something to think about with their candy?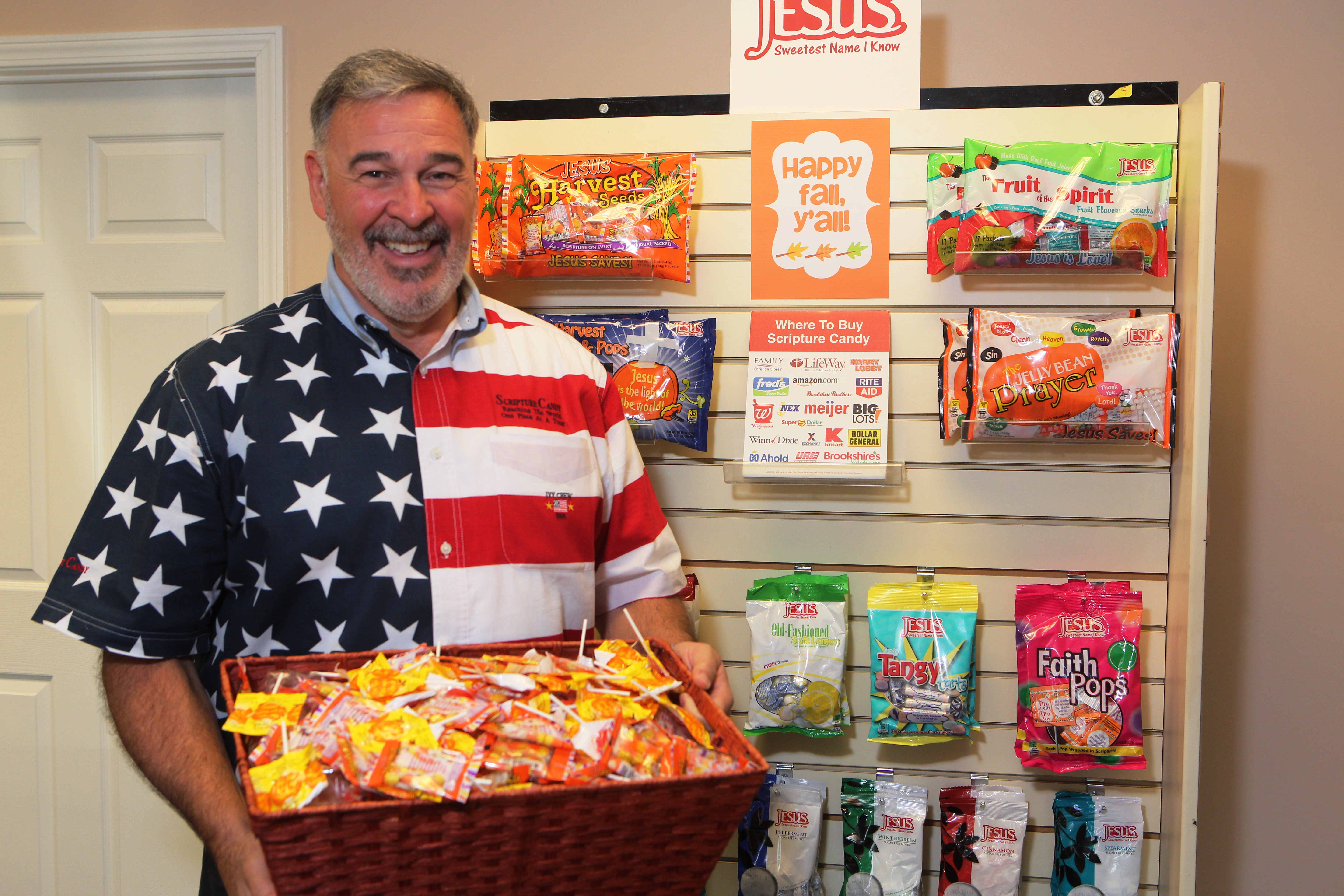 The now-retired National Guard major wasn't about to lose this battle, so he fought on. Two decades ago, he got a business license and used a 900-square-foot section of his home as the warehouse for Scripture Candy to launch its mission of "Reaching the World One Piece at a Time!"
Today, Adkins' little company sells religious-themed candy not only in Christian stores nationwide, but by the millions in major retailers like Rite Aid, Walgreens, Big Lots, Kmart, Winn-Dixie and Dollar General.
In 2015, Scripture Candy moved into a 28,000-square-foot facility on 4 acres in the Adamsville Industrial Park, with 10 employees and many seasonal workers gearing up for each of the company's big sales seasons: Valentine's Day, Easter and Christmas. Though only a tiny player in the world of candy manufacturing, Adkins' business is at the top of the Christian realm.
"I deal with 13 different manufacturers throughout the world, then a bunch of other ones for the candy, tins and everything else," the California native said. "We do as much as we can in the U.S."
The decorative tins are made in China. Other foreign ingredients come from Mexico, Canada and, surprisingly, the candy Bible verses are printed in Pakistan, where 97 percent of the population is Muslim. Adkins visits all the plants where Scripture Candy is produced except in Pakistan, which poses an unnecessary risk for someone who had a top security clearance when he left the military after a 30-year career.
Up to 50 million pieces of Scripture Candy are sold across the U.S. each year. The company offers the largest selection of Christian confections, placing about 100 items ranging from 10 cents to $10 in stores like Hobby Lobby. Some customers order 30- to 40-pound bulk purchases that can cost $100 or more.
"We still have people that won't even step into our booths at national candy retailer shows," Adkins said. "We have a portrait of Jesus over our booth and people will walk by and laugh or mouth 'Jesus?' but that may be the only time they say it."
Adkins' breakthrough came when he approached Bobs Candy in Albany, Ga., where the wife of the sales manager overheard the conversation and suggested he work with Adkins. The first product was a peppermint with scripture printed on the wrapper by a New Jersey company.
Today, tins containing fish-shaped breath mints are the top seller among Scriptures' everyday products. Up to 500,000 small Christmas stockings with a candy cane are sold annually just at Dollar General. For Valentines, the best-seller is a heart-shaped tin that has the message "God so loved me that he gave me you" with 10 chocolate pieces inside. On Easter, a cross-shaped tin is most popular.
"Even the nonbelievers I run across, it's amazing how many tins they want for their mommas, grandmommas and others in their families," Adkins said. "We're seeing how many people we can reach with the word of God. I don't make business decisions on how much I can make. I don't need to gain the world and lose my soul."