On the popular crowdfunding site Kickstarter right now, you can put dollars into the world's flashiest bow tie, custom-fit sandals or even a set of enamel pins inspired by breeds of pet bunnies.
But if you want to help combat cystic fibrosis or stop the spread of a brain tumor, you're out of luck.
Larry Lawal found that out when he tried to get some of his own medical research funded through Kickstarter. For myriad reasons, crowdfunding sites shy away from getting into the medical research industry.
So Lawal decided he would find a way to crowdfund innovations in medicine with Healthfundit.
Healthfundit is part of Birmingham's Velocity Accelerator inaugural class from Alabama NewsCenter on Vimeo.
Healthfundit is part of the inaugural class of Velocity Accelerator at Birmingham's Innovation Depot.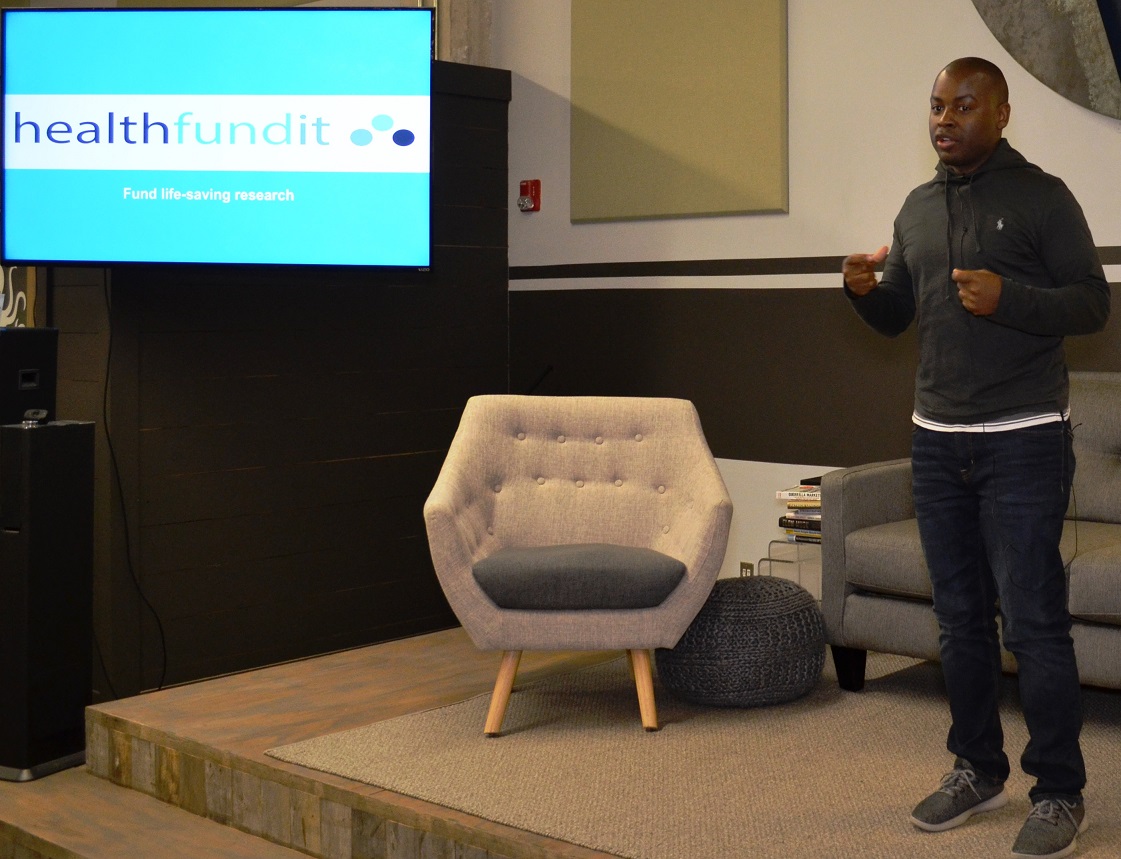 Velocity Accelerator is a 12-week program designed to give a select group of startups focused mentorship and guidance to speed their growth. The inaugural class of 10 companies was announced in December and started in January with $50,000 in seed capital. The program concludes with Demo Day on April 18.
Healthfundit is now a reality with a site that evaluates medical research and, once verified, puts it up for a public vote. For projects that receive the most votes, Healthfundit will help researchers get funding.
Healthfundit works with researchers to help them design their marketing and social media platforms to better position them for funding.
The company has partnered with a Fortune 500 company and the National Institutes of Health in the effort and Lawal said a "big announcement" will be made on Demo Day.