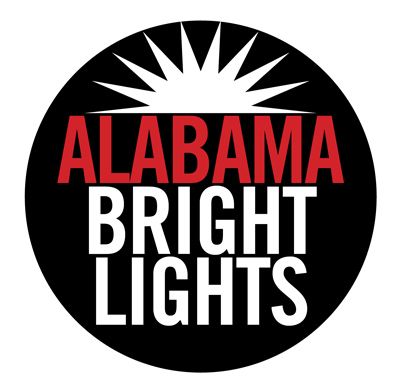 I had never seen a grizzly bear in person.
I saw one last week when I visited Tigers for Tomorrow and Susan Steffens, its executive director. This massive bear came to the enclosure fence when she called him and began rubbing his back like in "The Jungle Book." Steffens touched him and talked to him. There was a moment when I thought he understood her.
For the past 20 years, Steffens' passion has been caring for animals. Tigers for Tomorrow is an animal sanctuary and education center near Gadsden that contains tigers, leopards, bears, wolves and a host of other wild animals.
"I've grown up with animals always being in my life," Steffens said. "When I was 2, my parents gave me a pony and pushed me out that door. I guess I never came back through that door. My mother always told me a journey of 1,000 miles begins with a single step, and I took that first step then and never turned back."
Tigers for Tomorrow is an Alabama Bright Light for wild animals today from Alabama NewsCenter on Vimeo.
Tigers for Tomorrow draws about 20,000 visitors a year. It is much more than a zoo. Tigers for Tomorrow has a twofold mission.
"First we are a wild animal preserve. We have over 170 animals and they come here to live the rest of their lives, regardless of their health and behavior. We care for them individually and develop a plan suited for their health and their life. It's our way of giving them dignity and respect," Steffens said.
"Secondly, Tigers for Tomorrow is an environmental education center for the community. Our goal is to bridge the gap between humans and animals. We have some of the biggest apex predators in the world, seven different species of big cats, two species of bears and 25 wolves."
Steffens said her goals for Tigers for Tomorrow include contributing to a better life for animals from all over the world. She wants to prove that animals in captivity can be happy given what they need, which goes beyond food and medical care. She stressed they need emotional nourishment as well.
Steffens calls all the big cats by name and loves them, and they react with purring, even though some of them weigh more than 400 pounds.
Steffens considers her work a privilege.
"I'm really lucky to have found my passion at such a young age," she said. "I've been doing this for over 20 years now and I absolutely love every bit of it."
For more information or to donate, visit http://www.tigersfortomorrow.org/.
Alabama Bright Lights captures the stories, through words, pictures and video, of some of our state's brightest lights who are working to make Alabama an even better place to live, work and play. Award-winning journalist Karim Shamsi-Basha tells their inspiring stories. Email him comments, as well as suggestions on people to profile, at [email protected].