If you were at Chick-fil-A in Vestavia Hills on a recent Wednesday night, you would have felt like you were waiting in line until the cows came home.
The long lines inside and cars in traffic outside were not due to commuter issues. At the heart of it was a battle against hunger – and not just those buying chicken sandwiches and salads at the counter.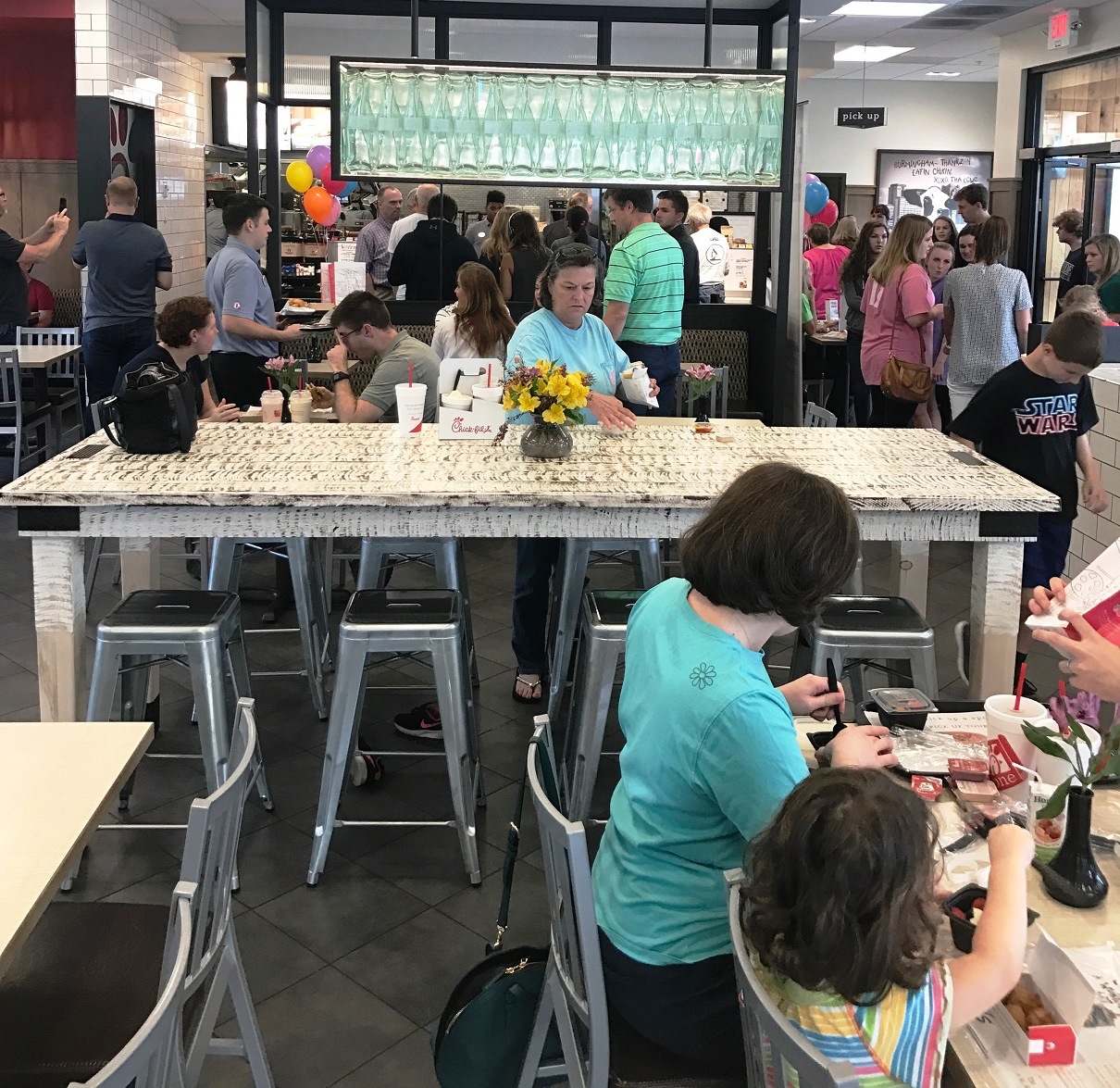 The Vestavia Hills United Methodist Church, which usually meets for dinner on Wednesday nights, decided to hold a spirit night at the Chick-fil-A to raise money for its Rise Against Hunger mission. Armed with cellphones and a Birmingham-built app, supporters were out in full force, buying food and taking pictures of Chick-fil-A receipts.
Planet Fundraiser developed the app and works with area merchants and charitable organizations to make giving as easy as shopping and snapping.
Kasey Birdsong and Drew Honeycutt co-founded Planet Fundraiser recognizing that traditional fundraising can be a drain on everyone from those conducting the fundraisers, to merchants constantly asked to give to community causes and even to the recipients of the funds.
Vestavia Hills United Methodist Church was looking for a new way to do fundraising when it discovered Planet Fundraiser.
Rachael Hayes, missions coordinator for the church, said they used the recent Wednesday night run on Chick-fil-A to put the Planet Fundraiser app to maximum use.
"All the proceeds from the evening are going toward our meal-packing event," she said.
By the end of the evening, they had raised enough to package meals for more than 1,600 children.
Planet Fundraiser is expanding into Atlanta and was a member of the inaugural class of Velocity Accelerator at Birmingham's Innovation Depot. That program helped Planet Fundraiser and other companies benefit from intensive workshops and planning aimed at startups.
Planet Fundraiser is now working with more than 350 nonprofits, churches and schools, and more than 200 merchants.