Anyone can "chirp in" to help Alabama's orphaned baby birds this weekend.
The Alabama Wildlife Center (AWC) will hold its annual Baby Bird Shower Saturday, May 6 to raise money and resources for the nearly 1,000 baby birds the center expects to care for this year.
From 11 a.m. until 2 p.m., shower-goers will have an opportunity to tour the bird nursery and aviaries at the center, participate in games and crafts, get their faces painted, and enjoy free cake and refreshments.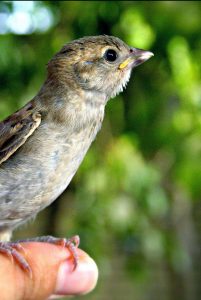 "The Baby Bird Shower is a wonderful opportunity to visit AWC and see the work being done for our baby birds," said Scottie Jackson, director of Education and Outreach at AWC. "The shower also provides AWC with much-needed donations that will help to sustain our avian patients through our busiest time of year."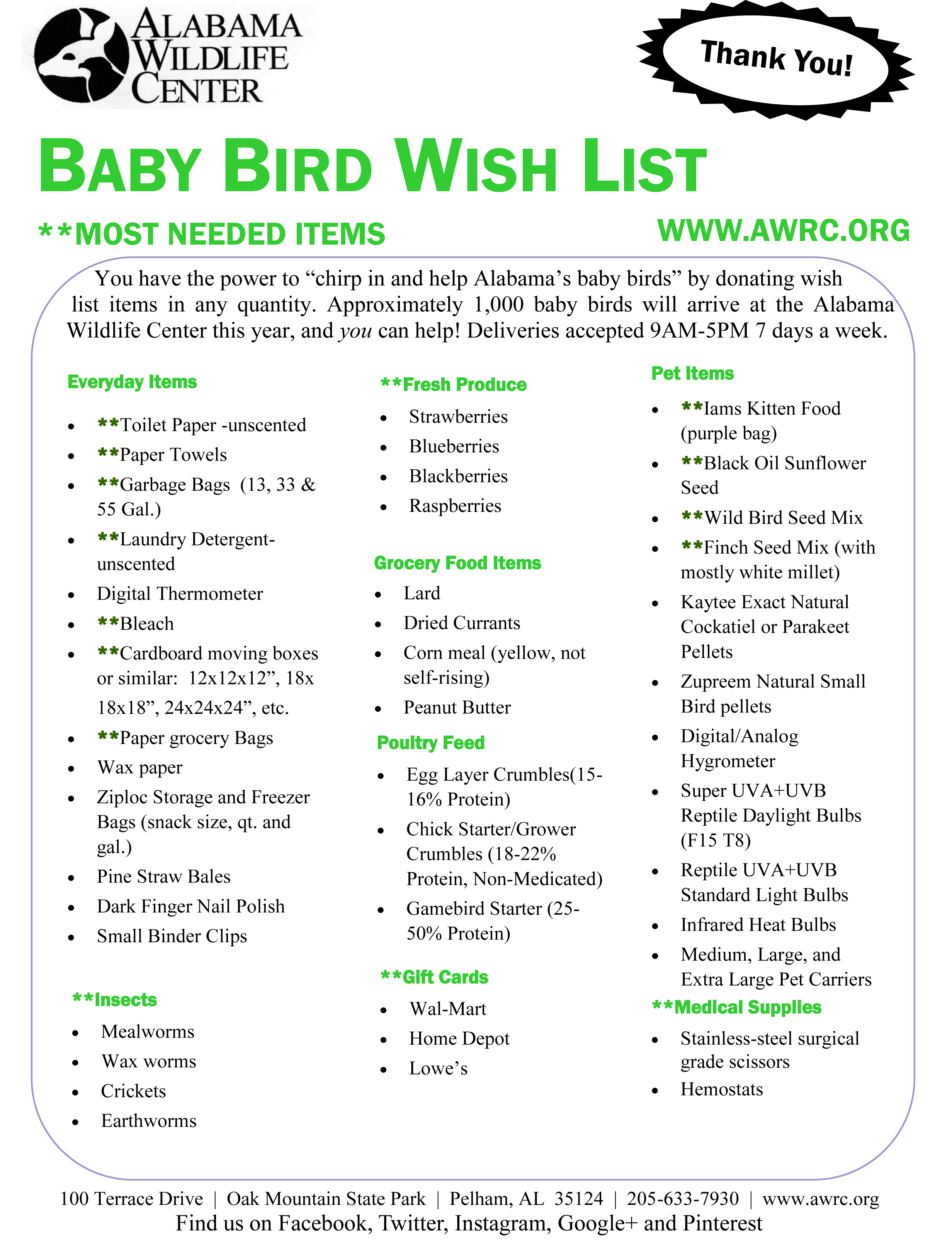 There are a number of ways to support the event – shop for items on the Baby Bird Wish List, become a member and/or volunteer at the center, or donate money.
AWC's animal care expenses triple during baby bird season. But, as funding increases, so does the center's ability to help more injured and orphaned birds.
"During baby bird season, we will receive over half of our total annual intake within a span of a few months," Jackson said. "During the peak of the season, we will be caring for over 300 birds in our facility at one time. Baby birds will fill our nursery and aviaries, some needing hand-feeding every 30 minutes for up to 13 hours per day."
The AWC is a nonprofit organization that is supported by membership dues, individual and local business donations, and corporate and foundation grants. For each dollar contributed, AWC receives about $2 in donated goods and services from individuals, businesses, and the state of Alabama. Donations are tax-deductible.
Founded in 1977, the AWC is Alabama's oldest and largest wildlife rehabilitation facility. Each year, the staff and volunteers care for almost 2,000 native wild bird patients from more than 100 species.
If you find a bird that may be injured, sick or orphaned, call the AWC's Wildlife Help Line, 205-663-7930, ext. 2, and the trained specialists will determine if the bird should be brought to the center. The Help Line is staffed from 8 a.m. until 8 p.m., seven days a week. The AWC receives nearly 4,000 calls annually from all over Alabama, and provides free advice and information on how to deal with all kinds of wildlife problems and emergencies.
The center is located at 100 Terrace Drive, inside Oak Mountain State Park, Pelham, AL 35124.
The Baby Bird Shower is free but Oak Mountain State Park charges admission ($5 for adults, $2 for children 6-11 and senior 62 and older, free for children under 6).