Longtime University of Alabama football fans will remember a player who wore number 22, ran through his tear-away jerseys and fought off tacklers with the second effort of an angry bull.
He played for George O. "Shorty" White at Banks High School, enjoyed a friendly rivalry with Auburn's Pat Sullivan and helped spring an upset of Southern Cal in the opening game of the 1971 season.
Of course, that player was Johnny Musso.
That victory over USC was a sharp turnaround from 1970, when the Trojans smashed the Tide 42-21 in Birmingham, sending Bama to a 6-5-1 record.
Riding the wishbone
During the summer of 1971, Alabama coach Paul "Bear" Bryant met with Texas coach Darrell Royal about the wishbone, a triple-option offense that the Longhorns had used to win 30 straight games and two national championships.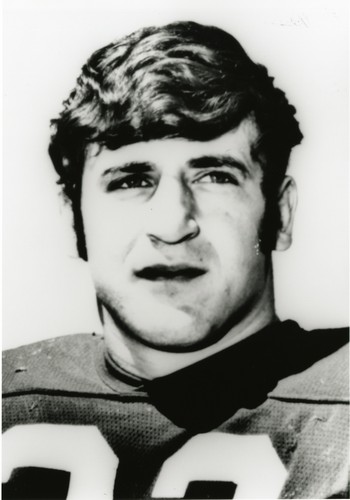 Four days from fall practice, Bryant made the decision to run the wishbone and told his players not to tell anyone – not even their families – about it.
When the SEC media came to Tuscaloosa that summer, Bryant had the offense line up in the old pro set formation and go through the motions of some basic plays.
And in the first game, at the Coliseum in Los Angeles, the wishbone caught USC by surprise and  Alabama jumped out to a 17-0 lead.
Quarterback Terry Davis directed the offense flawlessly, Musso scored two touchdowns and Alabama upset the 11-point favorite Trojans 17-10.
Alabama rode the wishbone and a swarming defense to a 10-0 regular-season record, setting up college football's game of the year, No. 1 Nebraska vs. No. 2 Alabama.
The Cornhuskers smashed the Tide, 38-6. Bryant called Nebraska "one of the greatest, if not the greatest, teams I've ever seen."
Musso went on to play three years in Canada, a year in the World Football League and finally to Chicago, where he played three years for the Bears.
He later worked at the Chicago Board of Trade and began a career in futures market exchanges. He still lives in the Windy City.
But on Thursday he was back in Alabama to speak to old classmates and friends and help raise money for Banks Academy, a private Christian school in the same neighborhood as the now-closed Banks High School.
High school days
Before speaking, Musso took time to talk to Alabama NewsCenter.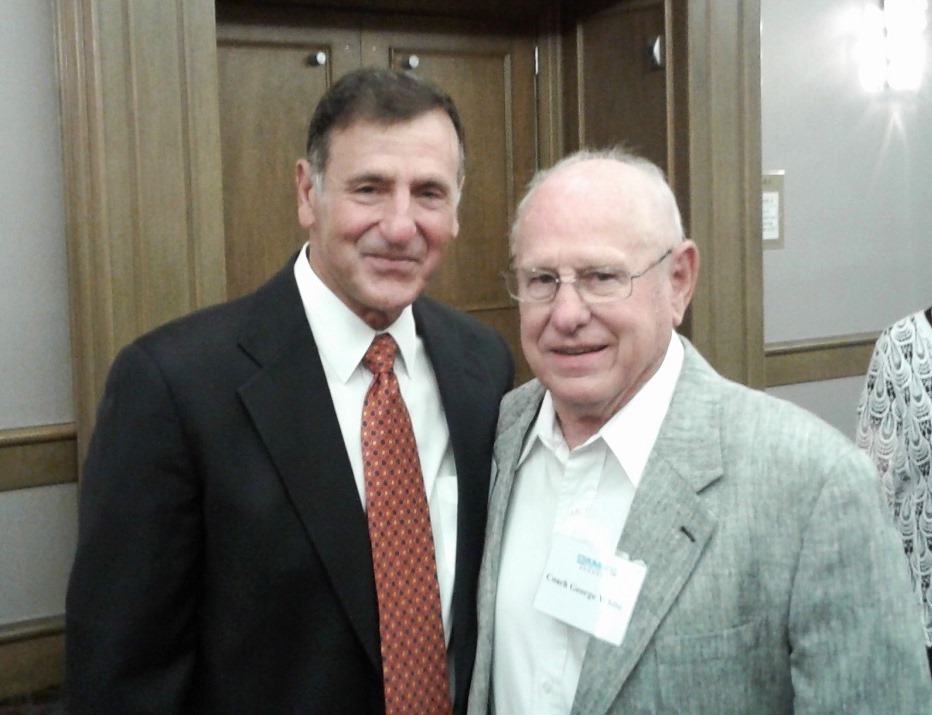 "Oh my goodness," Musso said of his time at Banks, "four great years. What really stands out is when Coach White came over to the freshman field late in the season and started coaching me.
"I only weighed 125 pounds, but after lifting weights and training I made the varsity as a sophomore. With players like Billy Strickland, Johnny Johnston and Sam Chambliss, we won the state championship."
He recalled his math teacher, Rosemary Buettner, a mentor who "saw stuff in me that I didn't see, and I wanted to live up to her expectations."
Musso even remembered Birmingham News sports writers from back in the day, calling the names of Alf Van Hoose, Jimmy Bryan and Clyde Bolton.
When asked about the second effort he displayed as a running back, Musso said it came from his mother, Josie.
"She had a hard life," he said. "She was tough. Putting forth your best effort was just expected. We lost her in '05."
The Bear and Saban
With his senior high school season approaching, college recruiting began, and Musso of Banks and Pat Sullivan of John Carroll were at the top of the scale.
But there was not much of a quarrel between the Tide and Tigers. Almost everybody knew that Musso preferred Bama and Sullivan leaned toward the orange and blue.
"You just knew that when you were in the presence of Coach Bryant, you were in the presence of someone special," Musso said.
There was more.
"Lee Roy Jordan was my hero. Namath, Sloan, Stabler. Coach Bryant came to my home. When it got right down to it, I chose Alabama."
Musso said he comes back to Alabama for a game or two every year, and he and Nick Saban have become friends.
"We played in the SEC-ACC two-man scramble golf tournament," Musso said.
"Coach Saban has been a great leader. The program is in good hands."